Coronavirus UK map: Where in Britain are the confirmed COVID-19 cases as cases rise to 51,608?
6 April 2020, 16:47 | Updated: 6 April 2020, 16:51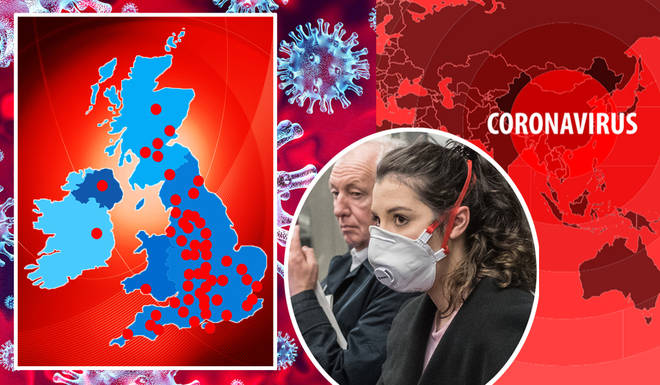 Cases of coronavirus in the UK has risen to 51,608 as of April 6, but where in the UK has the virus spread to?
As of Monday April 6, there are 51,608 confirmed cases of coronavirus in the UK.
There have now been a total of 5,413 deaths in the UK due to the COVID-19 outbreak.
Prime Minister Boris Johnson put the UK in lockdown over a week ago now, and has urged Britain to keep at it as the weekend comes.
Boris is currently being treated in hospital after testing positive for coronavirus late last week.
READ MORE: Nurse warns having long nails is one of the fastest spreaders of coronavirus
So far, we know of confirmed cases in areas across Britain from Sheffield, Manchester and Liverpool to London, Hertfordshire and Surrey.
Here's all the details:
Where are all the confirmed cases in the UK? A map: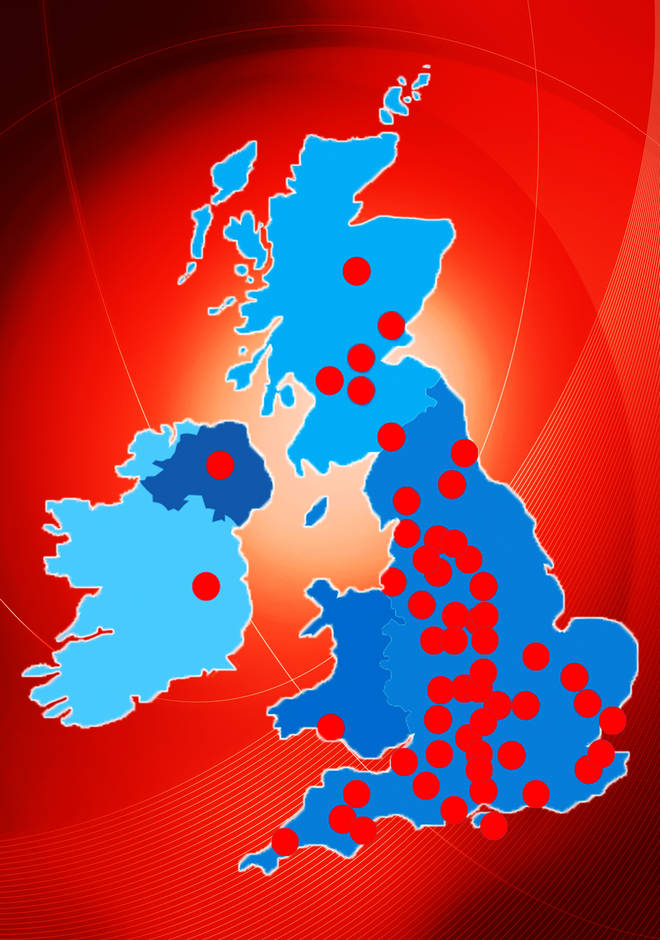 While some locations of cases of coronavirus have not been published, we know of some areas in the UK people have been confirmed with the deadly bug.
Some areas have been pinpointed to specific locations, while others are more vague and could cover a larger area.
These are:
Grampian, Scotland
Ayrshire, Scotland
Sheffield
Greater Manchester
Carlisle
Wirral
Bury
Bolton
Kent
Hertfordshire
Devon
Gloucestershire
Berkshire
Surrey
West Sussex
Yorkshire
Wales
Republic of Ireland
Northern Ireland
Cumbria
Cheshire
Dundee
Derbyshire
Essex
Glasgow & Clyde
Lancashire
Barnet
Barnsley
Birmingham
Bournemouth, Christchurch and Poole
Bracknell Forest
Bradford
Brighton and Hove
Bristol
Bromley
Buckinghamshire
Cornwall
Coventry
Ealing
Hampshire
Hillingdon
Isle of Wight
Lambeth
Leeds
Leicestershire
Liverpool
Luton
Manchester
Medway
Milton Keynes
Newcastle
North Tyneside
Northamptonshire
Nottingham
Oldham
Oxfordshire
Peterborough
Redbridge
Somerset
Southend-on-sea
Staffordshire
Swindon
Tameside
Torbay
Tower Hamlets
Trafford
Warwickshire
Wigan
Wiltshire
Wokingham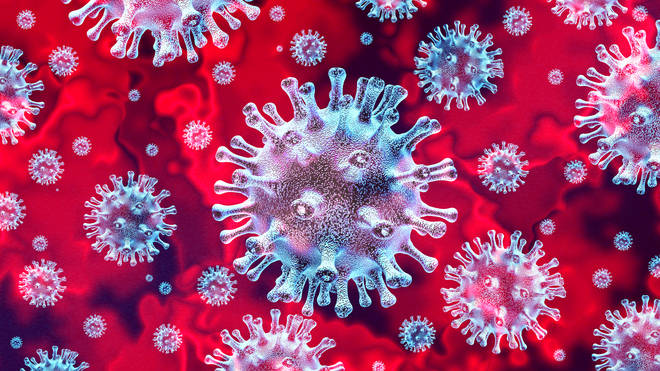 What's the latest on the coronavirus in the UK?
On April 3, it was announced that the total confirmed cases of coronavirus had risen to 51,608.
The death toll is now at 5,413 in Britain.
Prime Minister Boris Johnson announced the UK was going into lockdown two weeks ago now, meaning the public are only allowed out for essential trips to the supermarket, to collect medicine and for one form of exercise a day.
The Government announced new and stricter rules for the public in order to stop the spread of coronavirus, and in turn ease the pressure on the NHS.
Boris Johnson explained in the press conference: "If too many people become seriously unwell at one time, the NHS will be unable to handle it, meaning more people are likely to die. Not just from coronavirus, but from other illnesses as well."
READ MORE: Coronavirus UK lockdown: When can I leave the house and what for?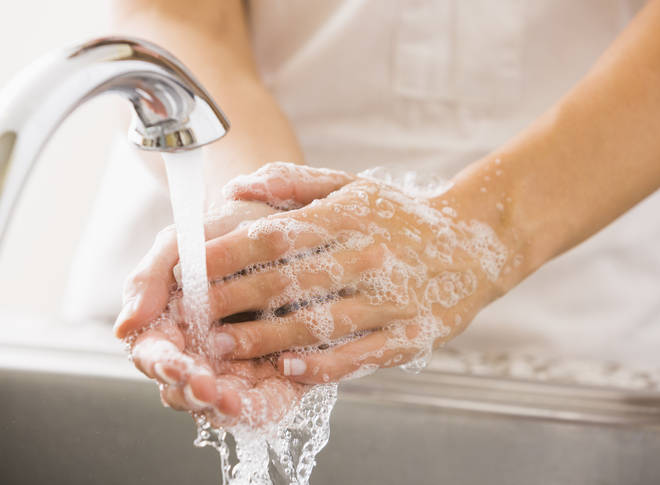 READ NOW: Supermarket lockdown rules: Can I pay cash and what are the opening times?