First ever Chinese takeaway drive-thru opens in England
13 June 2023, 11:35 | Updated: 13 June 2023, 16:18
The creators want the brand to become the 'McDonald's of the Chinese fast food industry'.
England's first ever Chinese drive-thru restaurant has opened in Cheshire.
The brand – called WIYO (What Is Your Order?) – opened their order windows for the first time last weekend for the soft launch, with their first customers giving the food rave reviews.
WIYO was thought-up by co-owners Leon Freeman, Sally Gallagher and Dominic Freeman back in 2018 around a kitchen table, and five years later it's here!
Freeman said that they want to make WIYO the McDonald's of the Chinese fast food industry.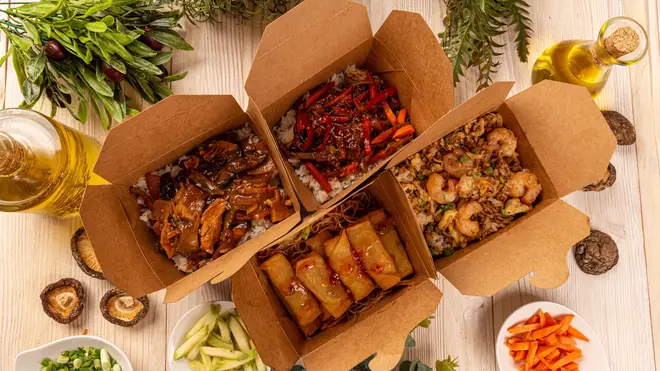 He said: "The aim was to make Chinese takeaway food quicker and more convenient for the masses.
"Considering how popular Chinese food is in England, we were confused why no one had developed the concept before now."
And while the only branch is currently in Cheshire, the company have plans to expand across England.
"We're already looking at franchises in Manchester, Liverpool, Essex and hope to make this national", Freeman added.
WIYO's Chinese drive-thru offers a menu of popular dishes, developed by the team and a leading Chinese chef.
People driving through the WIYO windows can enjoy £7 box deals with house special chicken, shredded chilli beef and salt and pepper chicken. They can also order sides such as rice, chips, battered spring rolls and chicken nuggets.
WIYO in Cheshire will open seven days a week from 19th June, serving people between 5:00pm and 9:00pm.
Read more: