Halloween 2020: Tasty cocktails to make at home during spooky season
14 October 2020, 13:54 | Updated: 19 October 2020, 13:45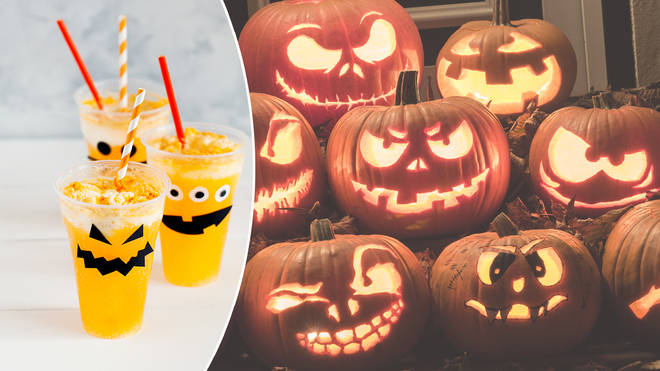 Halloween might look a bit different this year due to coronavirus, so why not treat yourself to a special cocktail to celebrate spooky season in style?
Irish Orchard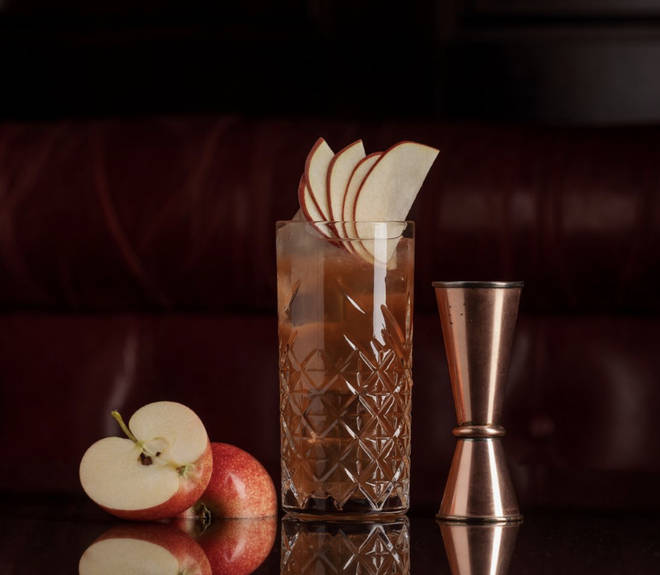 Ingredients:
50ml Bushmills 10 Year Old Single Malt Whiskey (The Whiskey Shop, RRP £35)
75ml Dry Cider
30ml Soda
25ml Pressed Apple Juice
Method:
Build all the ingredients in a highball glass, add cubed ice and garnish with an apple fan.
Elayne's Jalapeno Daiquiri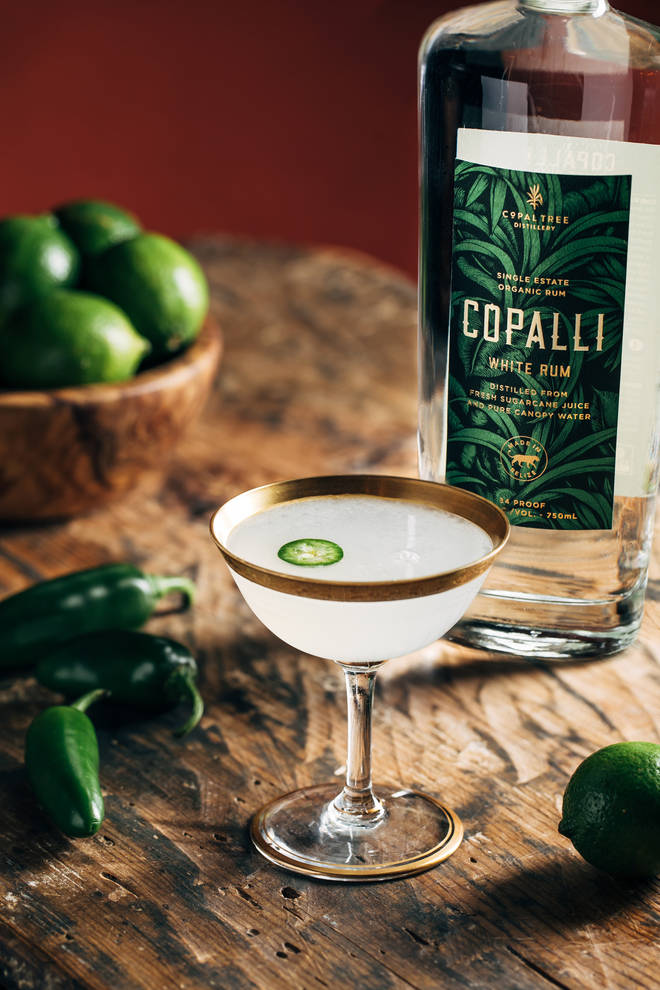 Ingredients:
2 oz Copalli White Rum
½ oz rich simple syrup
1 jalapeño slice
1 oz fresh lime juice
2 oz Copalli White Rum
Method:
Served in a rocks glass: with 1 large cube.
Garnished with lime wheel and very thin slice of a jalapeño.
The Tiki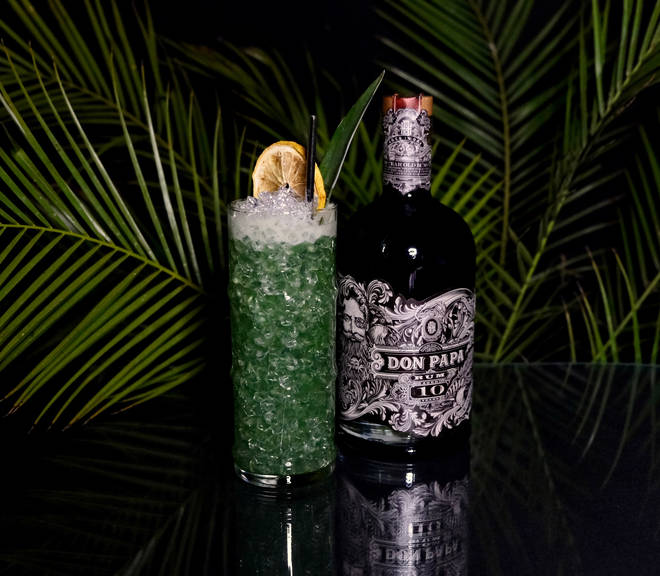 Ingredients:
45ml Don Papa 10
22ml Velvet Falernum
30ml Pineapple juice
15ml Lime juice
15ml Blue Curacao
Method:
Combine in a shaker, pour over ice.
The Boëhaunted House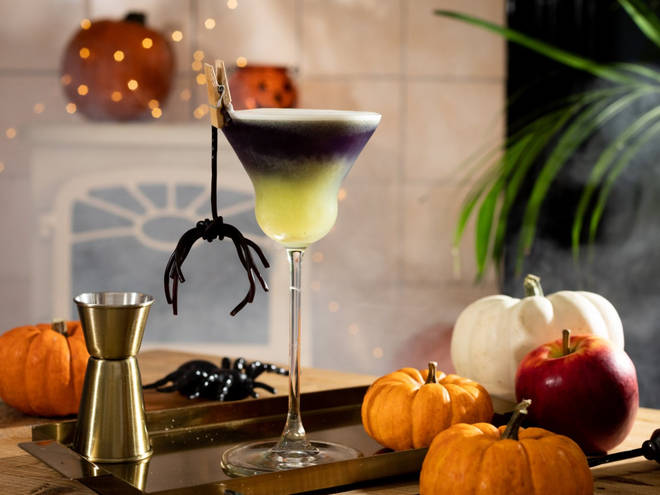 Ingredients:
60ml Boë Gin Apple & Lime
20ml lime simple syrup
Half shell of lime juice
1 teaspoon lime marmalade (for added flavour but not essential)
Basil leaves
Liquorice laces
Egg whites
Ice cubes
Butterfly pea flowers (available from supermarkets)
Method:
1. Add a handful of butterfly pea flowers to a teacup or jug and top with 100ml boiling water. Leave to steep. This will create that vibrant violet colour to your drink.
2. To make the simple syrup, combine 300g caster sugar, 150ml water and the juice and zest of 1 lime in a pot and simmer until dissolved (100g sugar to 100ml water). Strain out zest before using.
3. Cut the liquorice laces into four 6cm strands. Wrap another lace around in the middle and loop through to secure.
4. Add all other ingredients to a shaker and muddle basil. Seal the shaker and shake without ice for 30 seconds.
5. Once foamy, fill the shaker with the ice and shake again for another 30 seconds.
6. Strain the shaker contents into a glass of choice and use the liquorice spider to the side.
7. Your butterfly pea tea should be lovely and purple by now.8. Pour 30ml of the butterfly pea tea over the drink to achieve a purple float
Mysterious Martini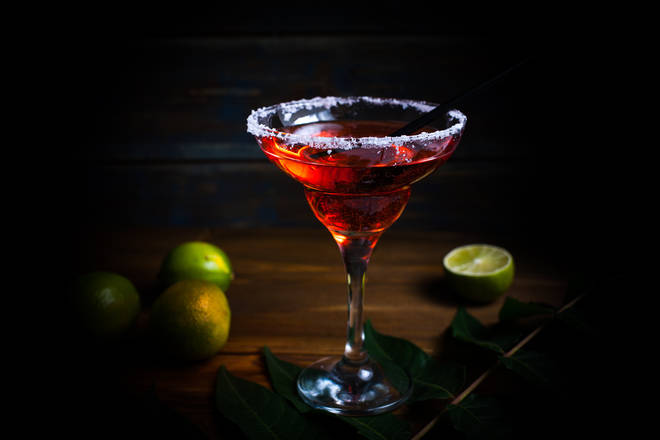 Ingredients:
50ml i heart Gin
15ml dry vermouth
2 drops homemade fake blood (dissolve 7g of caster sugar into 44g of red liquid food colouring)
Sugar
Method:
Prep the martini glass by moistening the rim and dipping it into sugar to get the frosted look on the glass. Add the gin and vermouth to a cocktail shaker with ice to dilute. Strain into a martini glass. Garnish with 2 drops of the homemade fake blood.
Salted Martinez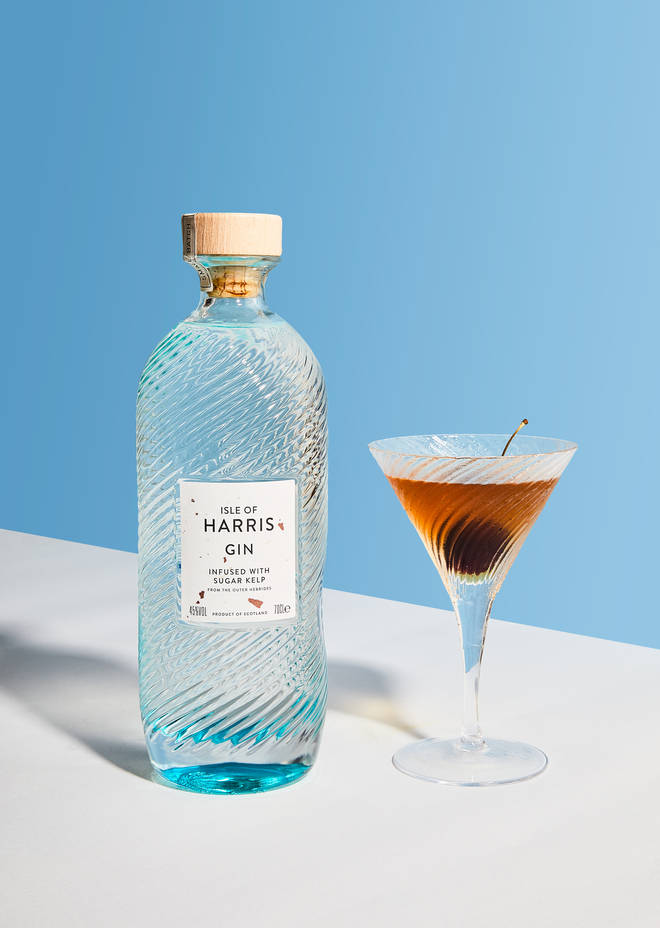 Ingredients:
50ml Isle of Harris Gin
15ml Pedro Ximenez
5ml Salted caramel syrup
3 dashes toasted almond bitters
Cherry to garnish
Method:
Pour all the ingredients into a mixing glass. Add cubed ice, stir for 10/15 seconds. Strain the ingredients into a chilled martini glass. Garnish with a cherry.
Bloody Dutch Sour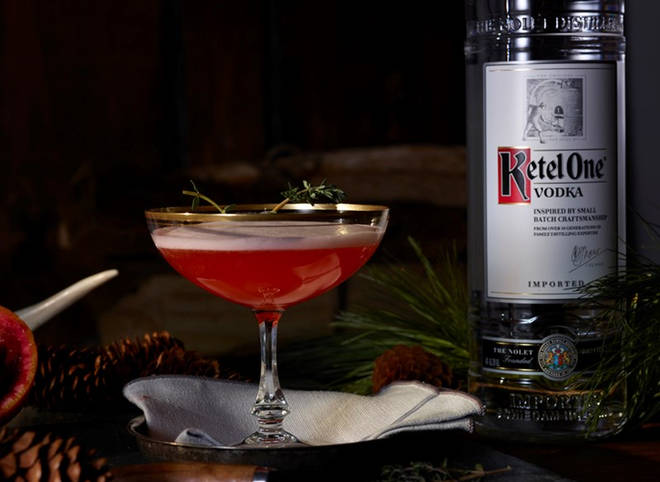 Ingredients:
1 oz. Ketel One® Vodka
5 oz. Aperol
5 oz. Lillet Blanc
5 oz. Blood orange reduction simple syrup
0.75 oz. Fresh lemon juice
(optional) Egg white
Method:
Combine in a shaker, pour over ice.
Tia Sunset Delight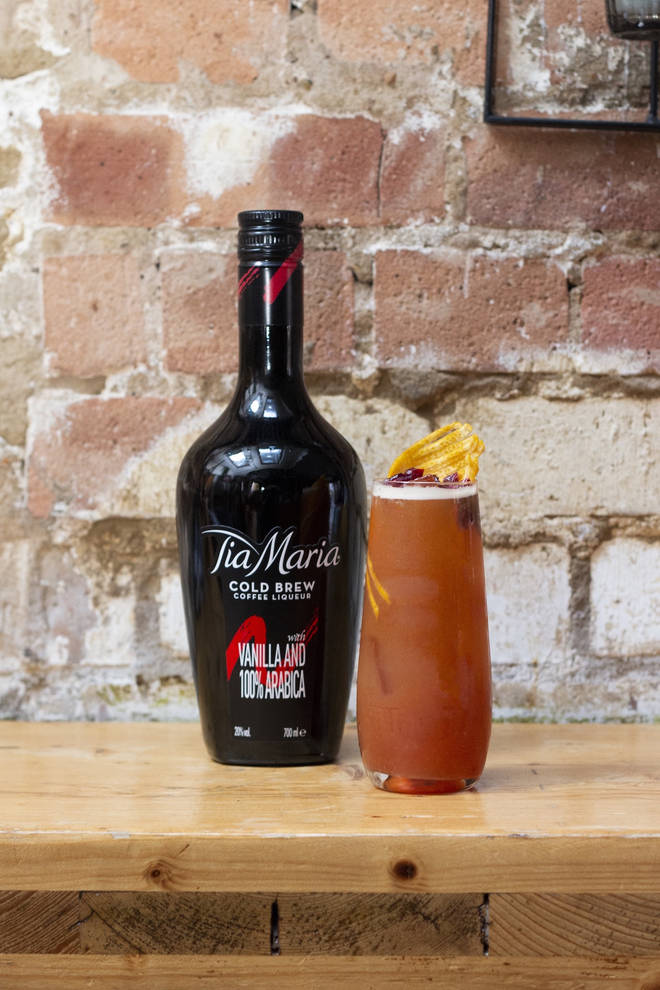 A cocktail to give any pumpkin-spiced recipes a run for their money, mixes both Tia Maria and Sailor Jerry spiced rum with a mixture of fruit juices to create a refreshing and smooth orange cocktail perfect for a Halloween themed night. Add some cranberries and an orange slice to garnish for extra flavour!
Ingredients:
25ml Tia Maria
25ml Sailor Jerry
10ml Monin peach syrup
50ml clementine or orange juice
Cranberry juice
To garnish: Handful of cranberries and an orange slice
Method:
Shake Tia Maria, Sailor Jerry, clementine or orange juice and syrup in a cocktail shaker. Once mixed, strain the liquid into a tall glass filled with ice. Top with cranberry or orange juice and garnish.
Grey Goose Lady in Black
Ingredients: ​
35ml Grey Goose Original
35ml Fresh pomegranate juice​
10ml XO Cognac​
10ml Crème de cassis
​10ml clove-water ​(1 clove infused for 8 hours)​
Method: 
Pre-mix ingredients and serve chilled from a black bottle for extra effect! Garnish with a blackberry.
Disaronno Velvet White Espresso Martini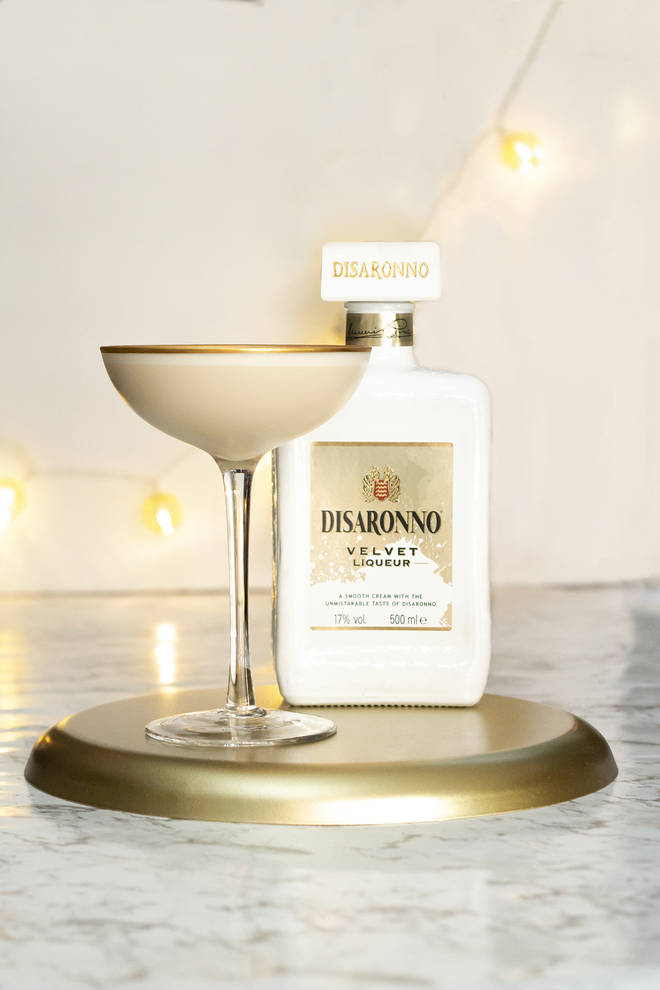 This cocktail is simply dessert in a glass – deliciously creamy and refreshing to satisfy any sweet tooth. For lovers of the original espresso martini, Velvet adds a touch of nuttiness to the bittersweet tipple featuring Tia Maria and Vodka. Rich, creamy and incredibly smooth, add some coffee beans on top for that traditional garnish.
Ingredients:
50ml Disaronno Velvet
25ml Tia Maria
25ml Vodka
Coffee beans to garnish
Method:
Shake and strain ingredients over ice.
Tia Trick'n'Treat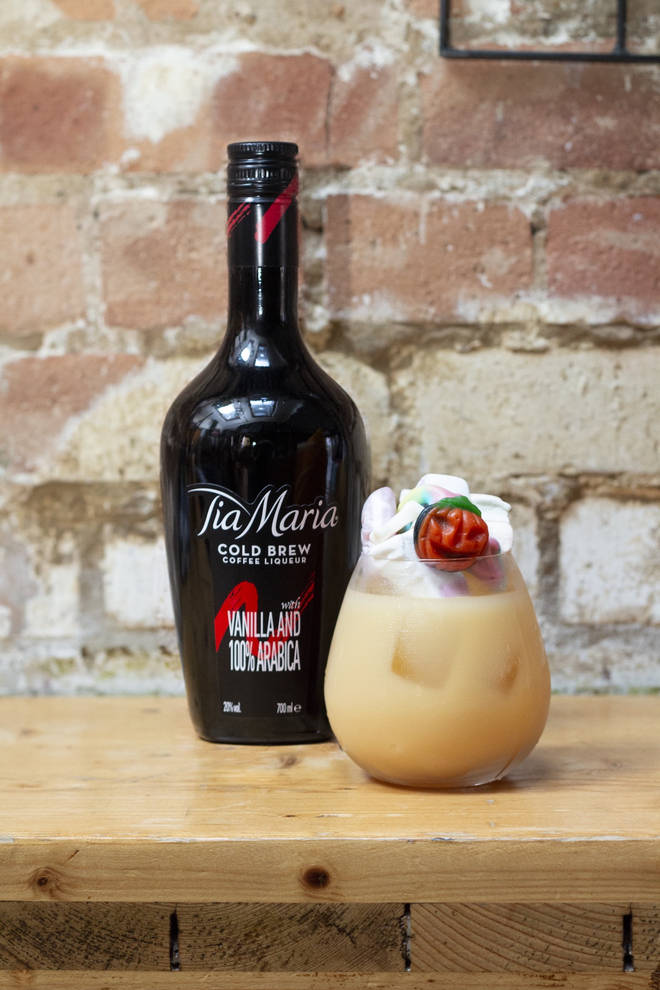 Typically used to create a Christmas snowball cocktail, Advocaat puts the treat in Tia Trick'n'Treat with its creamy, rich, pudding-like flavour. Topped off with fresh orange and lime juice, fizzy lemonade and Tia Maria to create a sweet cocktail to enjoy over the Halloween weekend. Add some festive fun with coconut flakes and Halloween decorations to garnish!
Ingredients:
25ml Tia Maria
25ml Advocaat
10ml orange juice
10ml lime juice
Lemonade
To garnish - coconut flakes
Method:
Shake Tia Maria, Advocaat and orange and lime juice together in a cocktail shaker. Once mixed, strain the liquid into a rocks glass filled with ice. Top with lemonade and garnish.
Violets Kill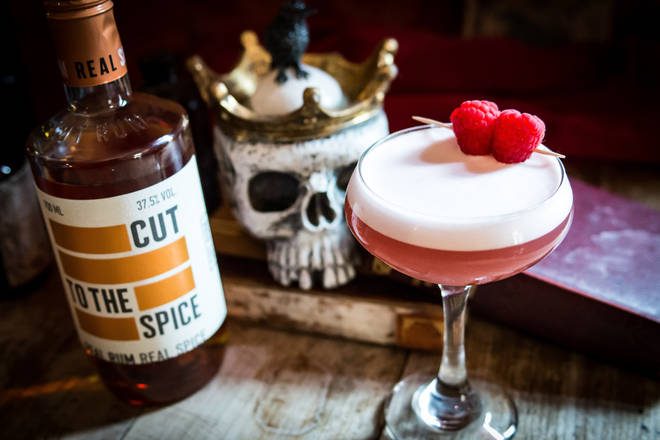 Ingredients:
40ml Cut Spiced Rum (RRP £22, Master of Malt)
15ml Crème de Violette
25ml Lime Juice 
10ml Sugar Syrup
Egg White
Method:
Dry shake and then shake again with ice. Double strain into a Coupe glass and garnish with two raspberries.
Grey Goose Beeting Heart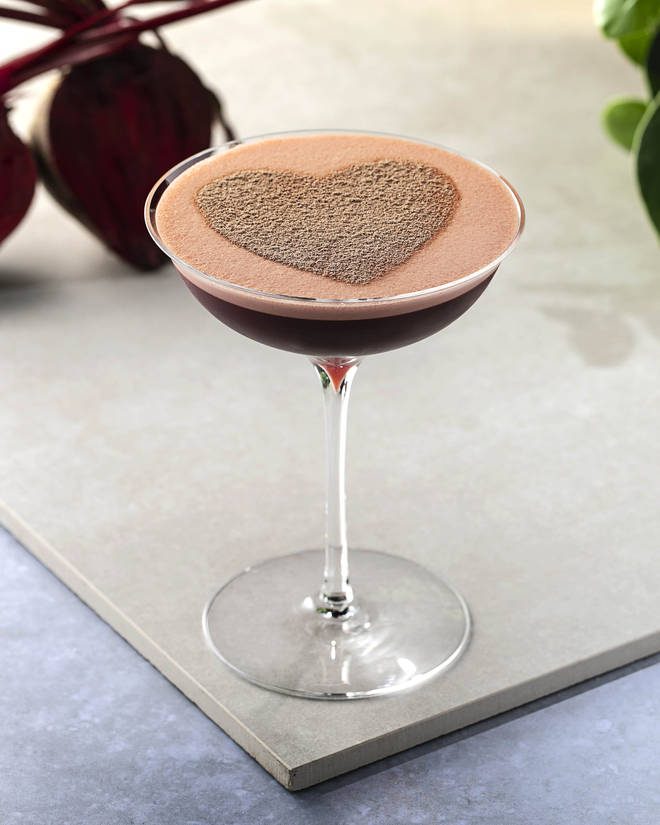 Ingredients:
40ml Grey Goose La Vanille
25ml Dark Cacao
15ml Beetroot juice
25ml Espresso
Method:
Shake and strain into glass and garnish with cacao dusting.
RED or DEAD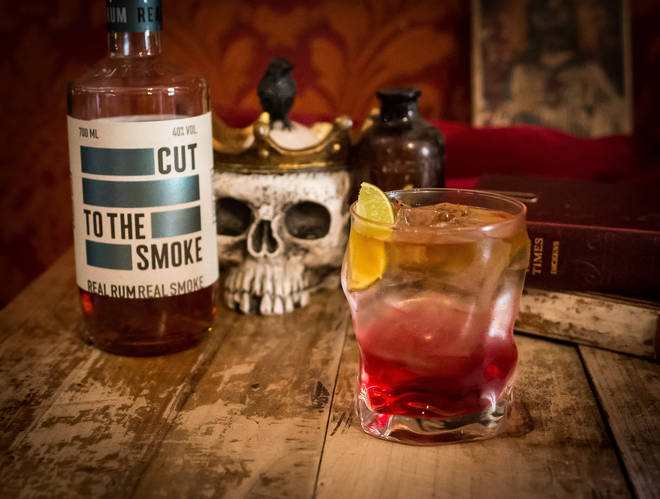 Ingredients:
25ml Cut Smoked Rum (RRP £22 Asda)
3 Lime Wedges 
100ml Cranberry Juice
Dash of Soda Ice
Method:
Add the Cranberry juice to a glass with ice – layer the soda and then the Cut Smoked Rum, add the lime wedges and serve – stir before drinking.
Grey Goose La Poire Gingerbread Martini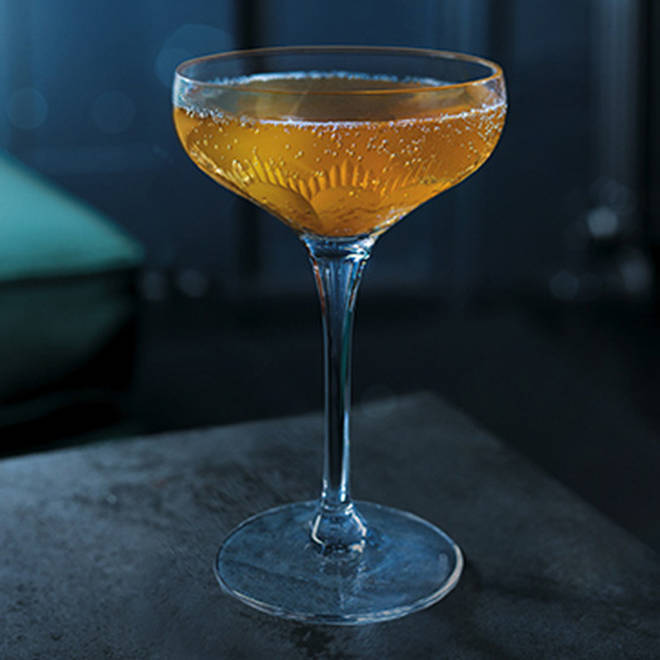 Ingredients:
35ml Grey Goose La Poire
10ml Disaronno Original Liqueur
35ml Sparkling Apple Cide+
Pinch of Pumpkin Pie spice
Method:
Put all ingredients into a cocktail shaker filled with ice. Shake vigorously and strain into a martini cocktail glass
Bloody Margarita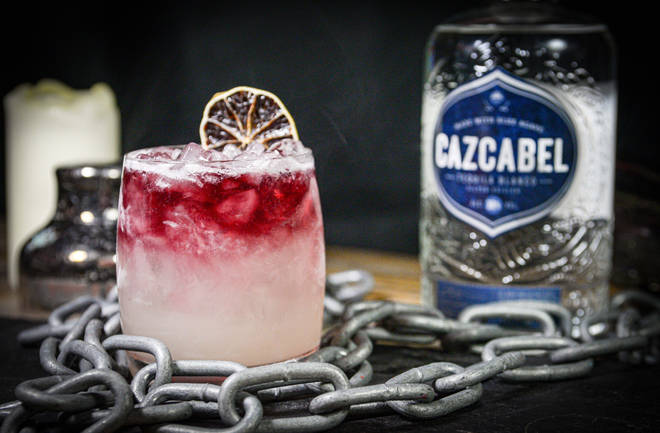 Ingredients:
50ml Cazcabel Blanco (RRP £25.99, Marks & Spencer)
25ml Lime Juice 
15ml Agave Syrup 
50ml Red Wine Float 
Method:
Shake the Cazcabel Reposado Tequila, lime and agave syrup. Strain into a Rocks glass with fresh ice. Spoon over the red wine to create a float and serve.

Bacardi Pumpkin Punch Kit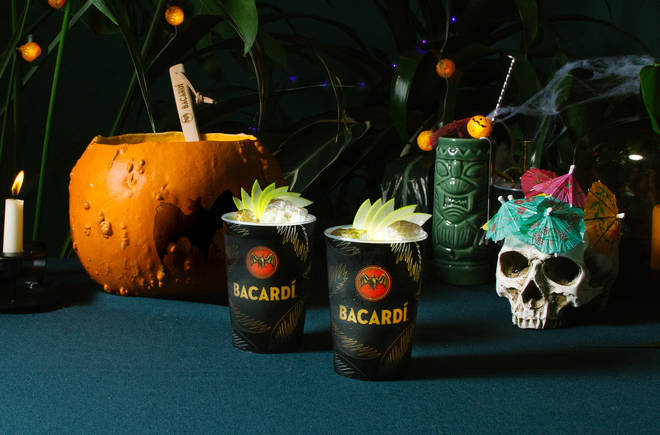 Bacardi Rum has partnered with Floom to launch a limited edition kit which includes one pumpkin ready to be gutted and transformed in to the perfect punch bowl for a spooky serve for you and three others.
The kit also includes all the ingredients to create a delicious pumpkin spiced rum punch - 1 Pumpkin, 70cl BACARDÍ Spiced, 1L Cloudy Apple Juice, Mixed Spice.
It also has other Bacardi-branded bits to get the party started, including light up cups, a wooden ladle for serving, transferable tattoos and Halloween lights.
Witch Doctor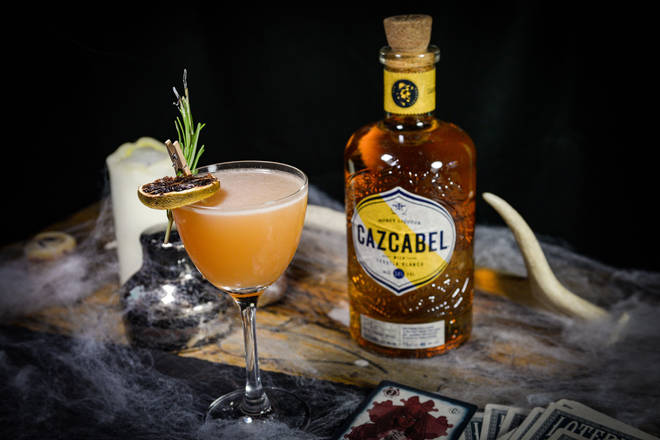 Ingredients:
20ml Honey Cazcabel (£24.99, Amazon)
20ml Peated Whisky 
20ml Pineapple Juice 
25ml Lime Juice 
15ml Orgeat Syrup 
2 Dashes of Angostura Bitters
Method:
Shake all ingredients and strain into a chilled Nick and Nora glass. Garnish with a dried orange wheel and a sprig of fresh rosemary.
Halloween Rhubarb & Ginger Spritz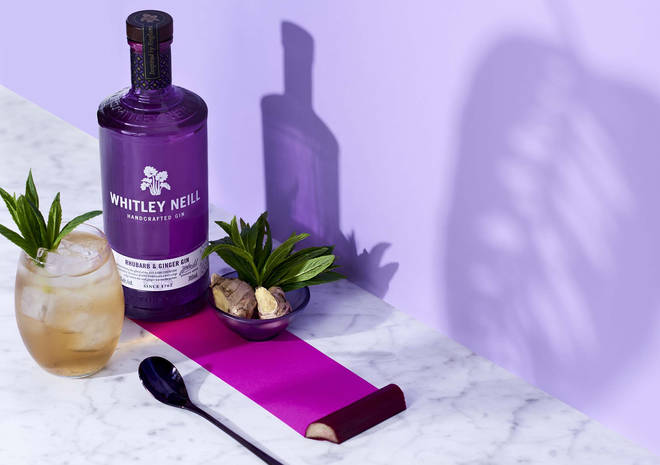 Ingredients:
50ml Whitley Neill Rhubarb & Ginger Gin
100ml Ginger Ale
100ml Prosecco
Fresh Mint
Method:
Pour the Whitley Neill Rhubarb & Ginger Gin over ice in a chilled tumbler glass. Add the ginger ale and prosecco and stir. Garnish with a fresh sprig of mint.
Crystal Head Onyx Vodka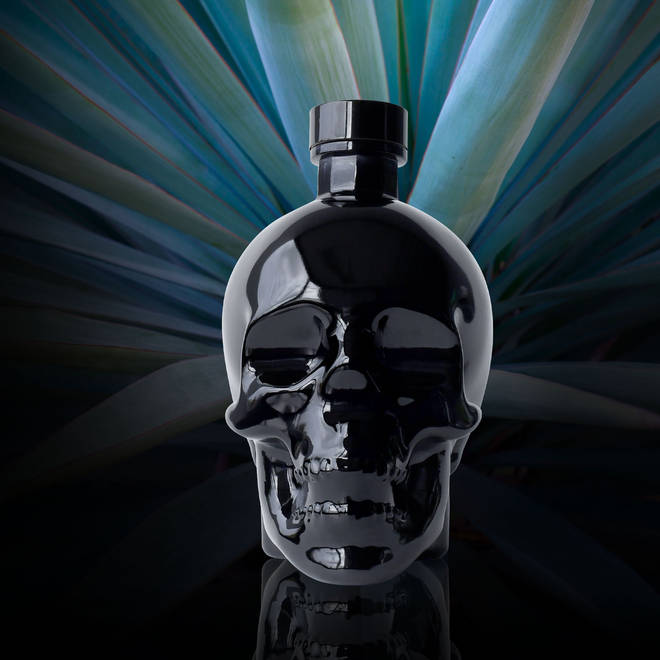 Dan Aykroyd's love for all things weird and scary didn't just see him come up with Ghostbusters - he was inspired to create his own vodka brand based on the mystery of the crystal skulls.
While the intriguing ancient artefacts are said to give people in their presence psychic abilities, Crystal Skull vodka gives you a smooth spirit for cocktails or enjoying over ice - and a cool bottle to keep afterwards!
This is a special black bottle named after onyx, a crystal that is said to absorb negativity; the darker the stone, the more energy it holds.
Plus it doubles up as a very classy Halloween decoration.
Where to buy: The Bottle Club, £45 (on sale October 9)