International Beer Day 2021: Fruity ales, doughnuts and cocktail ideas
5 August 2021, 18:44 | Updated: 7 August 2021, 09:49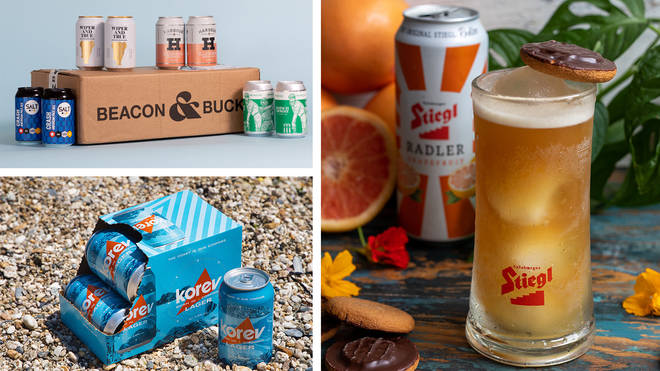 August 6th is International Beer Day - we've picked out some of the best draughts and cans to celebrate all year round!
Crosstown x Beavertown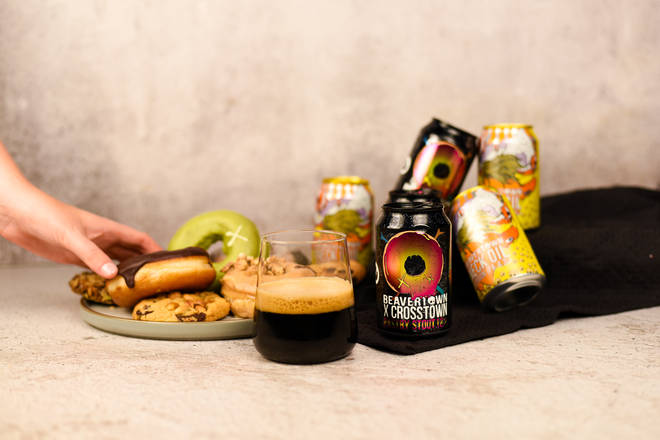 To celebrate Beavertown's 9th birthday, Crosstown has teamed up with the North London brewery to create a pastry-inspired brew - and it's not for the faint hearted at ABV 12%!
Pastry Stout is rich, sweet and delicious, and perfect for enjoying as an after-dinner treat. It is inspired by Crosstown's popular Crème Brulee doughnut and features notes of vanilla and caramel.
To celebrate the partnership, they've released 50 limited edition Crosstown x Beavertown Beer Boxes which includes the either six Crosstown favourite doughnuts or cookies, plus three cans of Crosstown x Beavertown Pastry Stout (330ml) and three Beavertown Neck Oil Session IPA (330ml).
Where to buy: Crosstown, from £34.95
Jubel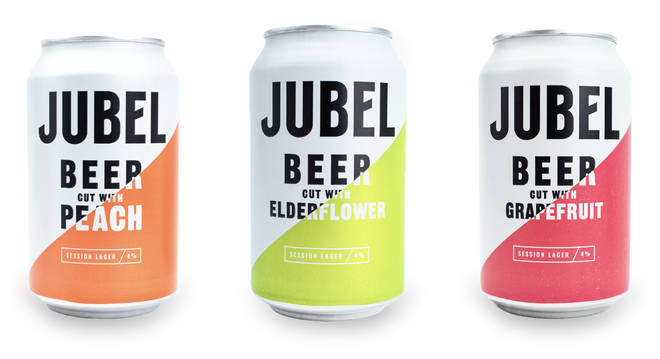 This vegan, gluten-free beer brand comes in Grapefruit, Peach and Elderflower flavours.
It is a refreshing and light bodied craft lager cut with fruit. The founders of Jubel were inspired to create the beers to fill the gap in the market between sweet cider and bland lagers.
Where to buy: Whole Foods Market, £2.49 a can 
korev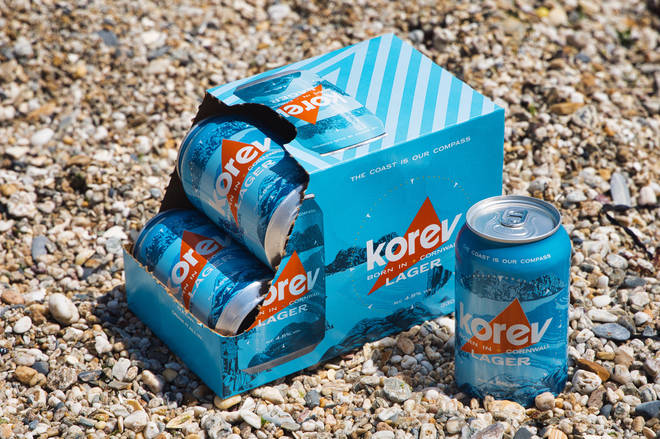 korev is the flagship lager of Cornish-based St Austell Brewery - the UK's largest independent, family-owned brewery.
Brewed in a helles style at 4.8% with a clean, crisp taste, korev captures the laid laid-back essence of Cornwall. It is the perfect summertime sipper, ready to be enjoyed with weekend BBQ's, picnics in the park, or some well-earned down time. 
korev comes in a handy 6-can fridge pack and 100% plastic free packaging. 
Where to buy: Morrisons, £5 for 6x330ml Can Pack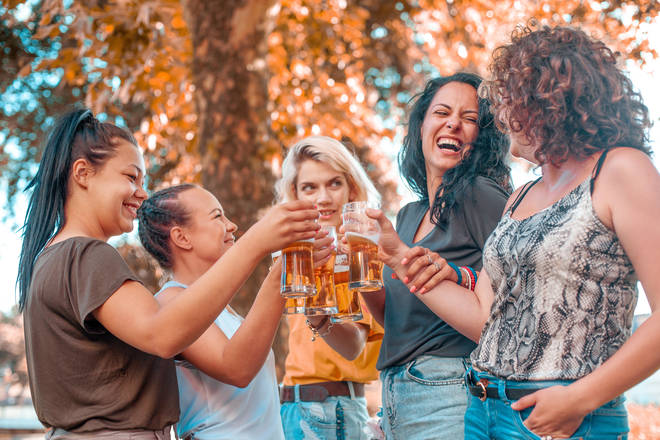 Lowlander 4% Cool Earth Lager
Lowlander Beer is an award-winning brewery from The Netherlands – literally the Lowlands.
Each of its botanically brewed beers has a unique story and a unique flavour. Lowlander's 'Chief Botanical Officer', Frederik Kampman, has a background working in Gin.
He said: "As soon as I got into the world of distilling, I was gripped by the number of herbs and spices used. As a beer lover, I started to wonder what these botanicals could add to beer."
4% Cool Earth Lager is a clean, crisp and hoppy Pilsner brewed with fragrant lemongrass for a subtle zesty zing.
Where to buy: Westons Cider and Wise Bartender
Fruit beers from Aldi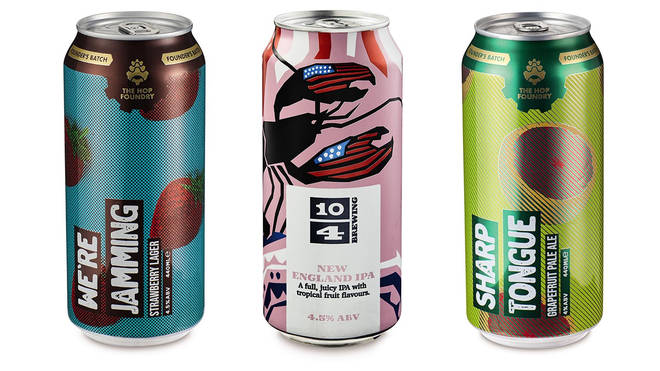 The Hop Foundry Sharp Tongue Grapefruit Pale Ale - delicious fruit-infused lager with notes of citrus, this grapefruit pale ale is vibrant and fresh - perfect for those summer evenings (440ml can, £1.39, Aldi)
10-4 New England IPA - Full and juicy with a tropical fruit twist, these unique New England IPA flavours will be a hit for those with a sweeter palate (440ml can, £1.39, Aldi)
The Hop Foundry Strawberry Lager - A berry delicious tinny - this balanced and crisp lager has a delicious strawberry aroma; a winner in the hot weather (440ml can, £1.39, Aldi)
Fourpure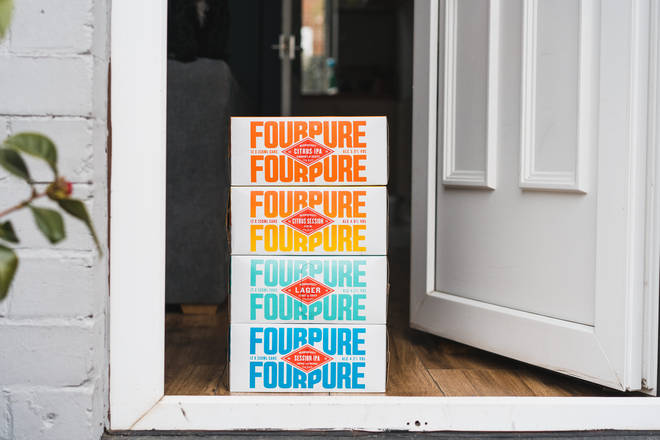 Fourpure is one of London's most popular craft breweries known for creating innovative and delicious beers. 
Based in Bermondsey, you can also visit their taproom and enjoy a bite to eat with a freshly poured pint or two!
Their signature line-up includes:
Lager (light, crisp, refreshing)
Session India Pale Ale (tropical, hoppy, drinkable)
Citrus Session India Pale Ale (tangerine, juicy, easy)
India Pale Ale (tropical, pine, caramel)
Citrus India Pale Ale (orange, mango)
Hazy Pale Ale (juicy, soft, tropical)
Where to buy: Fourpure, prices start from £2
Beacon & Buck
Treat yourself to a craft beer subscription service from Beacon & Buck which makes it easier than ever to keep your fridge stocked with delicious craft beer.
The subscription service allows customers to choose from three different styles of box, with different flavoured profiles of beers to match their taste.
Where to buy: Beacon & Buck
Salcombe Pale Ale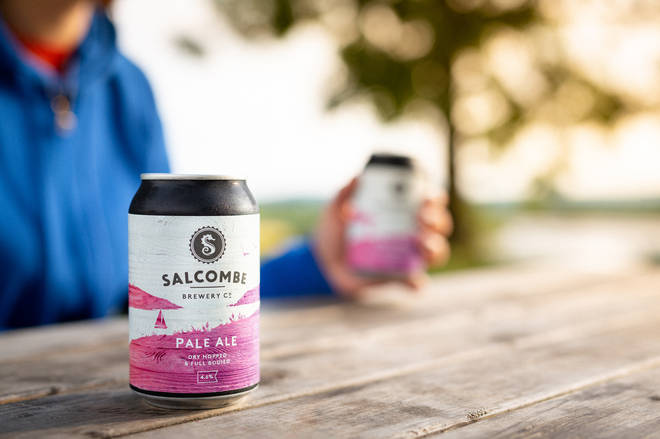 Salcombe Pale Ale (ABV 4.6%) is a fresh, full-bodied and powerfully hopped pale ale.
Its orange twist raises a glass to Salcombe's 19th century fruit trade, with orange, pink grapefruit and anise on the nose.
It is dry hopped with Summit and Simcoe, for a robust, complex beer that's bursting with flavour.
Where to buy: www.salcombebrewery.com, £24 for 12 x 330ml cans

Beavertown Bones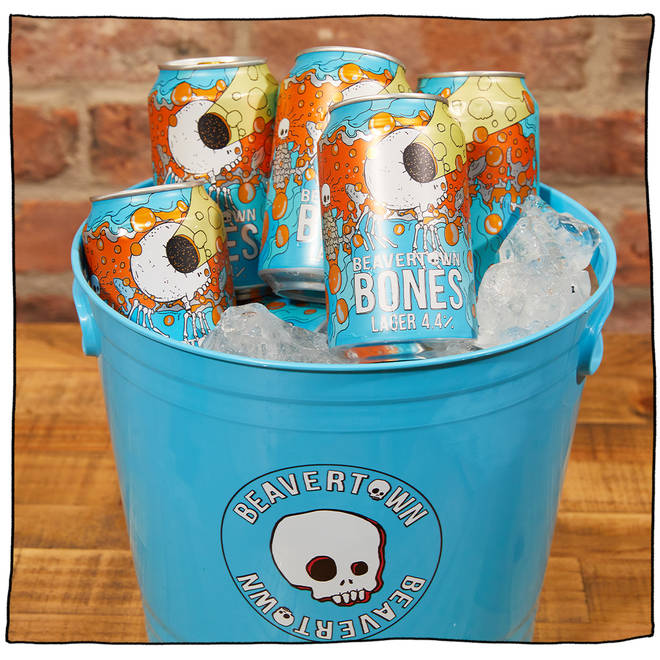 Earlier this week Beavertown Brewery launched a brand new lager, Bones.
It's described as 'Dead Refreshing. Dead Crisp. Dead Good' and is available on both draught and in 330ml cans.
Where to buy: Beavertown, prices start from £2
Estrella Galicia beer gift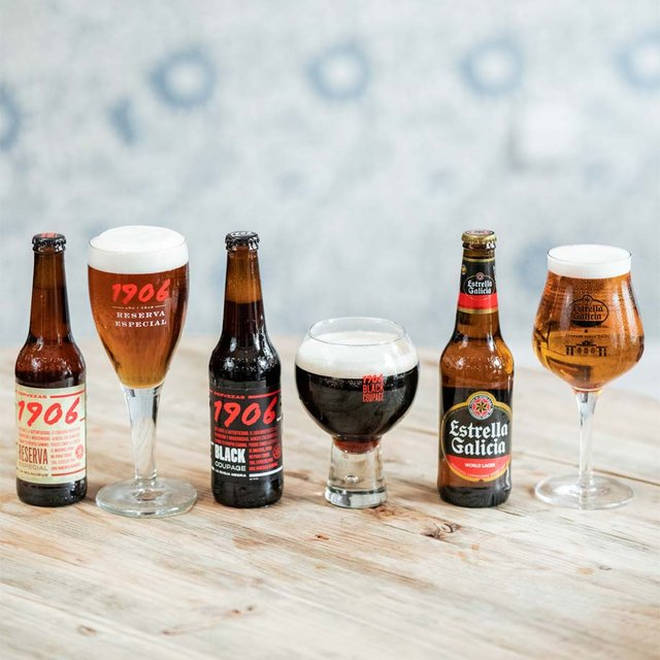 Enjoy a taste of Spain without worrying about amber lists and PCR tests with this bumper haul of Estrella and manchego.
Every kit contains:
1 x Estrella Galicia world lager
1 x matching glass
1 x Estrella Galicia 1906
1 x matching glass
1 x Estrella Galicia coupage
1 x matching glass
A trio of Manchego
125g Manchego truffleo
125g Manchego curadoo
125g Manchego romero
1 x Estrella Galicia tasting card
1 x Black branded packaging 

Where to buy: Iberica, £35
Sapporo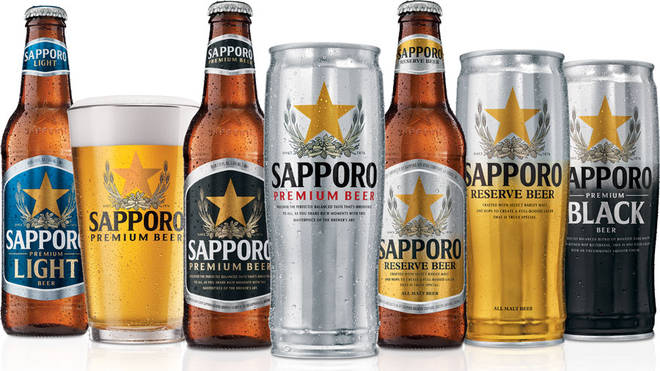 Sapporo Premium Lager is Japan's oldest beer and has been brewed since 1876.
Sapporo is a classic Japanese beer, easy to drink, with no aftertaste and a clean, crisp taste with 4.7% alcohol.
Where to buy: Japan Centre, £2.55 a can
West Berkshire Brewery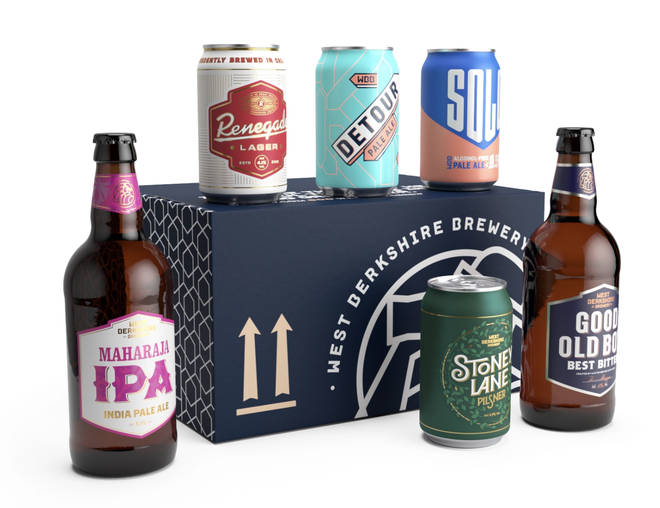 Discover some of West Berkshire Brewery's best brews in a box of 16 beers.
Contained are bitter, lager, pale ale, pilsner and IPA.
Each box contains the following:
2x 500ml Good Old Boy 4% Best Bitter
2x 500ml Maharaja IPA 5.1% IPA
2x 500ml Mister Chubb's  3.4% Session Bitter
3x 330ml Renegade 4.1% Lager
2x 330ml Stoney Lane 4.9% Pilsner
2x 330ml Detour 4.5% Pale Ale
1x 330ml Solo <0.5% Pale
1x 330ml Solo <0.5% Pilsner
1x 330ml Solo <0.5% Peach Pale
Where to buy: West Berkshire Brewery Discovery Box £30
Kentish beer subscription box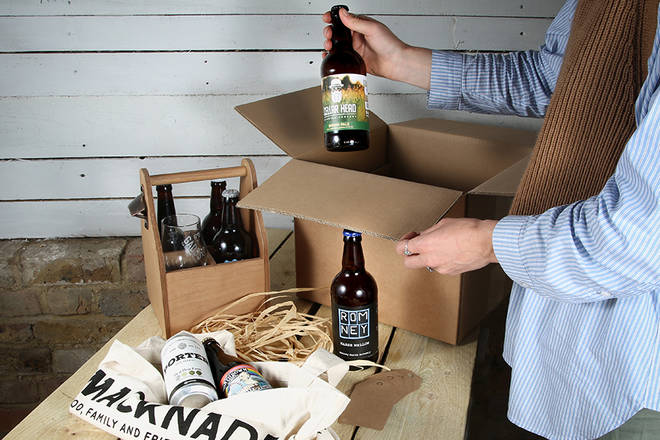 Sign up to this subscription and on the 15th of each month for 3 months you will get NINE great beers, delivered direct to your door.
Handpicked by Macknade hop heads, every beer is produced in Kent from a variety of hops cultivated around the world and grown in the Garden of England, with the selection ranging from pale to dark and several stages in between.
Alongside your beers, you'll receive informative tasting notes each month and a score card booklet with your first box, so you can keep a note of your favourite tipples.
Where to buy: The Kentish Beer Subscription from Macknade, £38.00 inc. VAT
Beer cocktails
Yes, you read that right! Cocktails! That can of lager at the back of your fridge might be the new base of your favourite boozy concoction.
Here are some recipes to get you started...
Can't Have Your Cake And Drink It, by Brandon Stewart of Meatliquor Queensway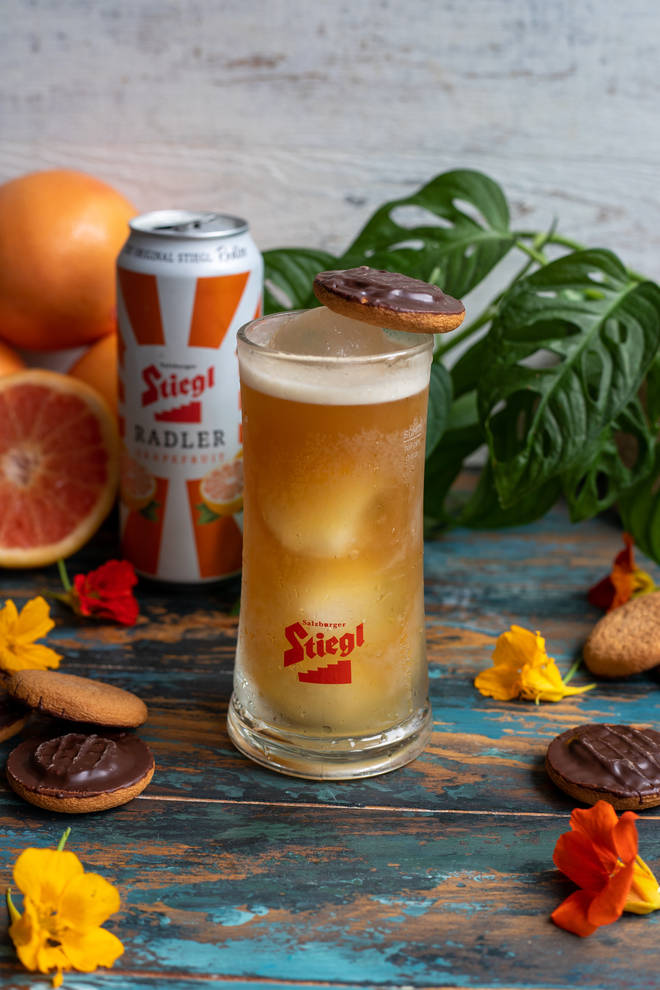 Ingredients:
30ml Bacardi Fuego
10ml Mozart Dark Chocolate
10ml Triple Sec
5ml caramel syrup
125ml Stiegl Grapefruit Radler
Jaffacake for garnish
Method:
Pour the rum, triple sec, Mozart dark and caramel syrup into a shaker and shake.
Single strain the contents into a stein or glass then top with Stiegl Grapefruit Radler and garnish with a Jaffa cake on the rim.
Enjoy the weird and wonderful creation.
Das Pirate, by Jordan Elliott-Peart from Meat Liquor Shoreditch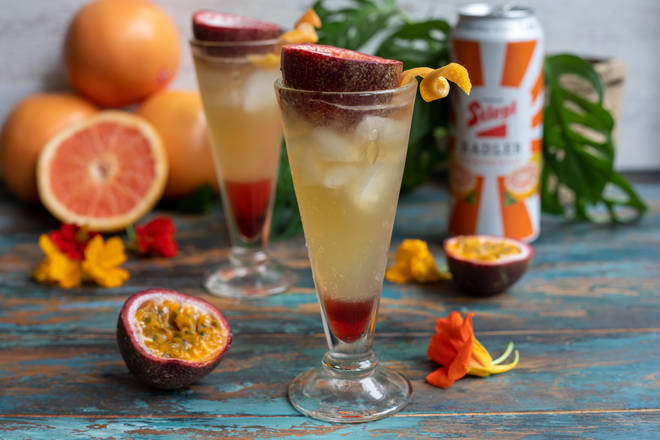 Ingredients:
35ml Aluna rum
15ml Disaronno
75ml Stiegl Grapefruit Radler
20ml Lemon Juice
10ml Passion fruit syrup
10ml Pineapple syrup
35ml Pineapple juice
5ml Grenadine
5ml Wray &Nephew
Half passion fruit
Grapefruit peel
Method
Catalina glass-4 cubed ice topped with crushed ice
5ml Grenadine (at the bottom glass)
Add all ingredients apart from Wray & Nephew and Radler into Boston tin with ice and shake.
Strain into glass and top with Radler.
Cut out seeds from passion fruit and fill with Wray & Nephew as garnish along with grape fruit peel.