Oktoberfest 2018: London and national events, costume and beers explained
5 October 2018, 10:52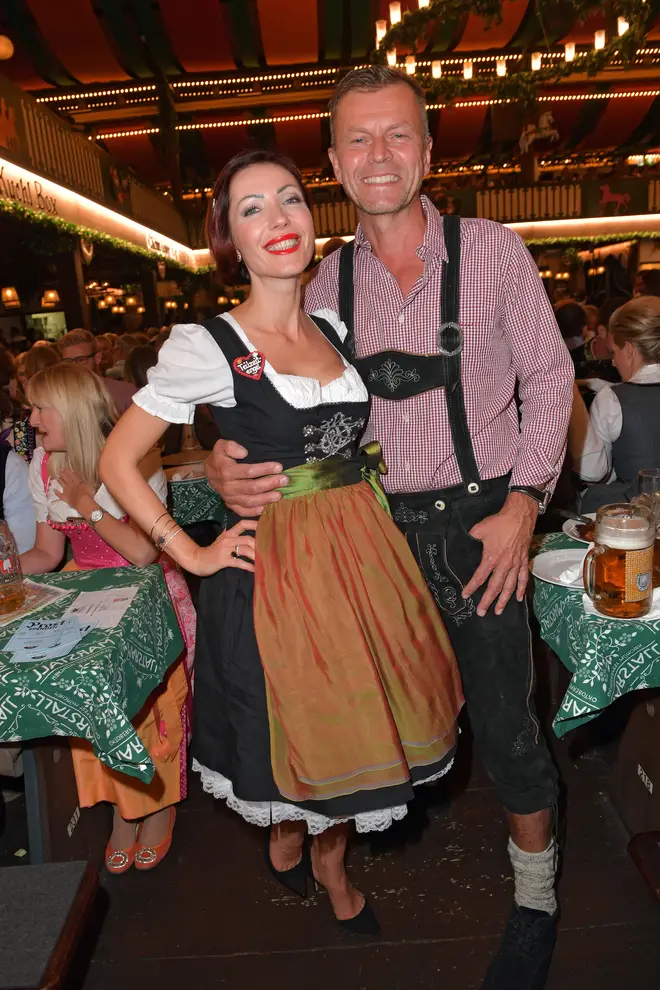 Experience German culture at its best with a day at a local Oktoberfest, the annual celebration of beer, sausages and oompah bands that originated in Munich.
It's officially Oktoberfest season - but you don't need to go to Munich to experience the atmosphere of a traditional Bavarian beer hall.
There are Oktoberfest taking place across the UK this month - here's where to get tickets, and the history of the iconic cultural event.
What are the origins of Oktoberfest?
Oktoberfest began in 1810 to celebrate the October 12 marriage of Bavarian Crown Prince Ludwig to the Saxon-Hildburghausen Princess Therese.
The nobles invited the townsfolk of Munich to enjoy five days of celebrations on the fields in front of the city gates - and Oktoberfest was born.
That first year, the event closed with a horse race for the royal family to enjoy, and they loved it so much they decided to do it again next year.
Over time, more amusements were added to Oktoberfest, including carousels, swing sets and small beer stands - which were popular with thirsty locals.
In 1896 the beer stands were replaced with beer tents and halls, and a fun fair took over the rest of the site.
Fast forward to today and Oktoberfest is a symbol of German fun, culture and boozing - and it's a formula that has been exported around the world.
What happens at Oktoberfest?
Oktoberfest is an excuse for people to wear their best traditional German garb - dirndl for women, lederhosen for men - and immerse themselves in some German traditions.
The beers are served in 1 litre steins, a tall glass bar mug that might have a lid. And forget saying 'cheers!' the word you need is 'prost!'
Music is an important element of the Oktoberfest, with polka and oompah echoing through beer tents across the land - plus a healthy dose of yodelling.
Another element of Oktoberfest that you might not be aware of is the chicken dance. While in the UK it's synonymous with kids' parties, it actually originated in Switzerland in the 1950s.
What is a traditional Oktoberfest outfit?
Bavarian dress is common at German Oktoberfests, with men wearing lederhosen - a kind of shorts dungaree traditionally maede from deer leather.
Women wear a kind of dress known as a dirndl, which is based on the clothing of Austrian peasants.
What are traditional Oktoberfest foods?
- Roast Chicken
- Schweinebraten (roast pork)
- Schweinshaxe (roasted ham hock)
- Steckerlfisch (grilled fish on a stick)
- Würstl (sausages)
- Brezen (pretzels)
- Knödel (potato or flour dumplings)
- Käsespätzle (cheese noodles)
- Reiberdatschi (potato pancakes)
- SauerkrautObatzda (spiced cheese-butter spread)
Erdinger Oktoberfest, Stratford - 27th September - 28th October
London Oktoberfest, Canary Wharf - 4th - 14th October
Oktoberfesten, Flat Iron Square, 5th & 6th October
Camden Oktoberfest - Saturday 13th and 20th October
London Oktoberfest, Finsbury Park - 18th - 31st October
Manchester Oktoberfest, 10th -14th October
Liverpool Oktoberfest, 20th October
Chester, 27th October
Edinburgh, 31st October - 4th November
Glasgow, 17th - 21st October
Newcastle, 25th - 28th October