A guide to picking the right credit card for you
4 December 2018, 12:44

Promoted by Experian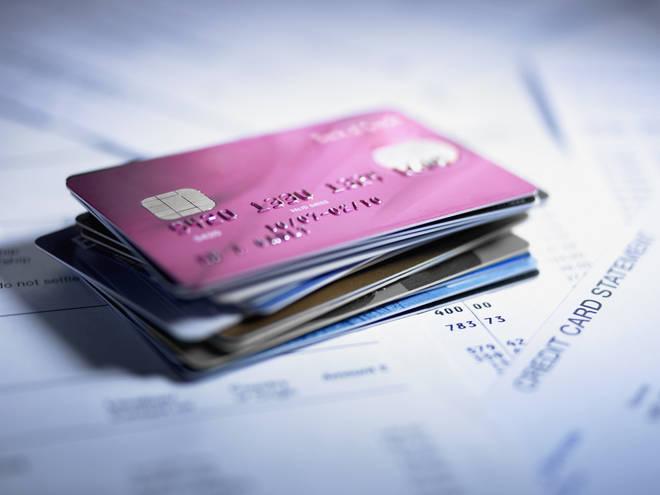 Choosing the right credit card for you can feel overwhelming - but this guide will help you choose the one that meets all your needs
Choosing a credit card can seem like a daunting task - but to make it easier, start by asking yourself what you want it for.
Are you looking to transfer debt from another card?
Make a high value purchase you need a bit of time to pay off?
Do you want to build up a credit file, or try and build on previous bad credit to improve your credit score?
Or is it for emergencies?
There are several different types of credit card so it's important to know what you want the card for and how you can make the most of the offers available.
Know your credit score
Thinking about your credit score early means that it won't become one more thing you wish you'd known.
Your credit score gives an indication of how lenders may judge you when deciding whether to approve you for credit cards, loans or mortgages.
If you are looking for a credit card to invest in one of life's big purchases, check your eligibility on Experian. It's free and it won't impact on your credit score.
Different types of credit card
Balance transfer cards
If you already have a credit card you owe money on, you can transfer that balance to a new card that offers 0% interest on the balance for a fixed period. Balance transfer cards usually require a one-off payment to make a transfer.
0% purchases cards
Some cards don't charge any interest on your purchases for a fixed period, meaning you have more time to pay the balance without being charged.
However, be aware that these interest-free periods are usually limited. Make sure you know the exact terms before signing up for a card to avoid any nasty surprises down the line.
Reward cards
These can be anything from cashback cards that pay you back a percentage of the amount you spend on your card, to air mile and travel reward cards that give you discounts on flights and hotel stays, points cards that give you points you can exchange for goods and services, and retail rewards cards that give you added bonuses with specific retailers.
But along with the potential freebies you can get with reward cards, many also come with high interest rates. You'll need to check to make sure any benefits aren't outweighed by interest costs.
Credit builder cards
Designed for people with no or poor credit history, they can be easier to get but often come with a higher interest rate. Managing one responsibly can help build your credit score over time.
Be aware of repayments
Regardless of what kind of card you need, you'll have to be prepared to pay back what you have spent, or face being stung with additional charges.
Some credit cards charge an annual fee to use them, while others such as balance transfer cards can come with account opening fees of a percentage of the transferring balance. It's also important to understand the charges you'll be hit with if you make a late payment, go over your predefined credit limit or withdraw cash.
Every card will impose a minimum repayment you have to make every month, as long as your balance isn't zero.
If you can't pay off your balance in full each month, you must at least make your minimum payment, so you should always know how much it is and when it's due. Be aware, taking this approach means you will pay more in the long-term, due to interest, and it'll take longer to pay off the card.
Borrow within your means
Different cards and providers will set different credit limits depending on your financial circumstances.
Make sure the card you apply for has a suitable limit, whether it's high enough for what you need or low enough so you don't spend beyond your means.
Learn more from Experian about what to look out for when getting a credit card here.
To find out more money saving tips worth knowing and enter for your chance to win a life-changing £25,000 thanks to Experian, click here.