McDonald's launches wedding packages from £185 with 100 nuggets and burgers
6 July 2023, 11:02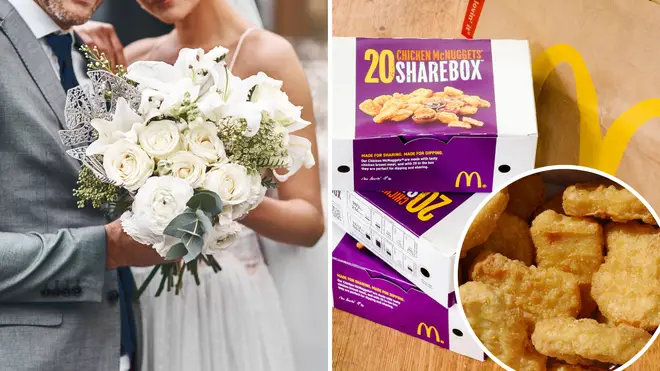 Imagine swapping canapés and an expensive three-course meal for nuggets, chips and cheeseburgers.
McDonald's has launched a new wedding package which allows the bride and groom (as well as their guests) to snack on McNuggets, Chicken Burgers and Cheeseburgers on their special day.
Forget expensive canapés and fancy sit-down three-course-meals – this is the new way to tie the knot!
The packages will allow couples planning their wedding day to cater for your wedding guests with their fast-food favourites in an easy and effective way.
The fast food chain will be charging less than £200 for a package which contains 100 McNugget boxes, 100 chicken burgers, 100 cheeseburgers and 100 chicken fingers.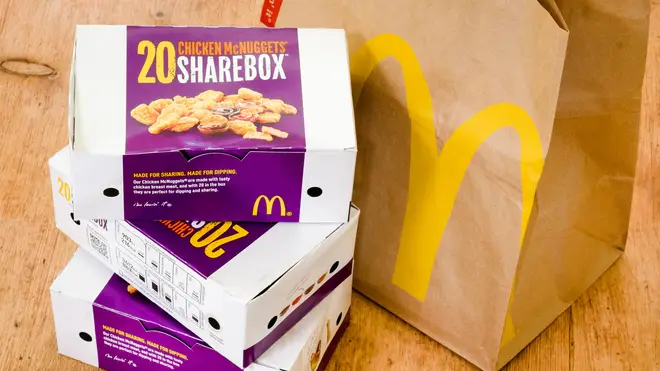 McDonald's Indonesia shared the news on their Instagram page with a caption which, when translated, reads: "McD'ers, let's make your wedding moment more memorable with the Wedding Mekdi package!
"For only IDR 3.5 million [£182.56], you can get 100 pcs of Chicken Burger & 100 packages of McNuggets containing 4 pcs. There are various other attractive package options available with a minimum order of 200 pcs. Psstt.. You can ask for a food stall too!"
While the wedding package launch is only currently happening in Jakarta, Indonesia, there have been reports that it could soon become available in other countries (fingers crossed UK).
McDonald's Indonesia spokesperson Rizki Haryadi said: "There are other service options as well, where we can also provide food stalls at an additional cost."
They added: "The wedding package is not for holding a wedding at a McDonald's store, but only for food, such as catering with prices starting from £185 with a minimum purchase of 200 products."
Hong Kong McDonald's was the first of the fast food chain locations to launch the wedding package back in 2011.
Speaking about the packages in 2014, spokesperson Jessica Lee told CNBC: "We started the program because many customers tell us that McDonald's is where they first started dating... McDonald's is where their love stories grew.
"This connection is exactly why they want to hold their wedding parties and even anniversary parties at McDonald's - to relive sweet beginnings and bring their romantic story full circle."
Read more: