Millennials think marriage should be a 'rolling contract' with option to upgrade
26 October 2018, 17:26 | Updated: 26 October 2018, 17:30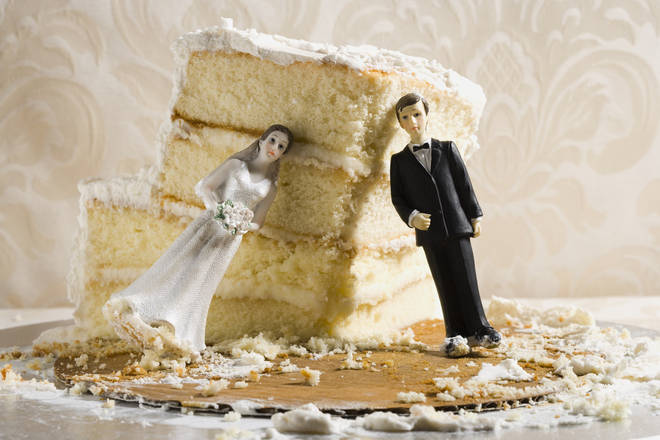 Wedding vows may traditionally contain the words 'til death do us part' but a growing number of millennials think marriage should only be a temporary agreement.
Researchers found that found a quarter of 18 to 24-year-olds think marriage should be more like a a mobile phone contract, where you are given the option to renew or 'upgrade' to another partner.
The survey also found this age group backed the idea of polygamy, and as much as 30 percent showed interest in a 'fluid arrangement' where people can move between partners.
Colin Hart, of poll organisers the Coalition for Marriage, said he fears the messages around the importance of marriage are failing.
He said: "Despite all the Government rhetoric about the importance of marriage, they are failing to get this message through."
Read more: Can you help find the 80-year-old couple who own this wedding ring?
The poll of 2,002 adults of all age groups also found that almost half are in favour of 'no reason' divorces, which would allow somebody to end a marriage without justification.
What's more, 70 per cent said changes should be made to allow a 'cooling-off' period during divorces where statutory cooling-off period before a divorce is finalised to give couples a chance to change their minds.