Billie Faiers defends controversial bath picture of daughter Nelly, 4
30 October 2018, 09:04 | Updated: 16 January 2019, 14:35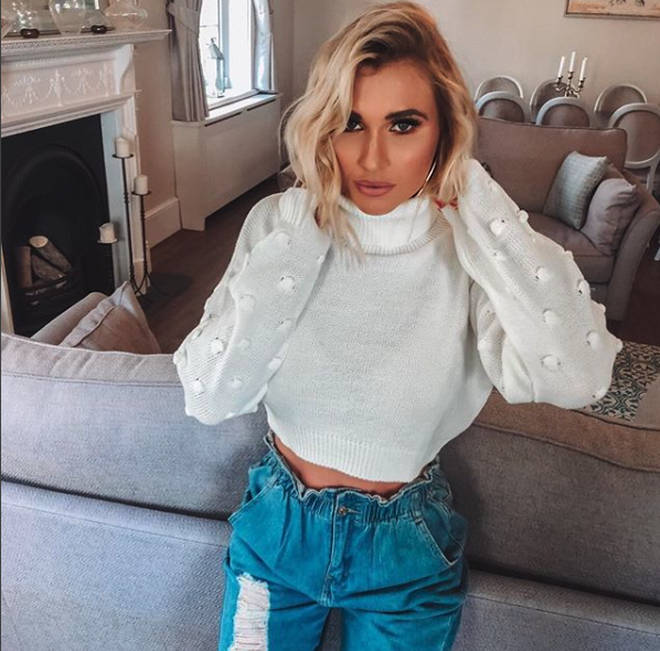 The Mummy Diaries star has set the record straight after widespread criticism surrounding the picture on Instagram.
Billie Faiers has hit back at claims her bath time snap of daughter Nelly, 4, was "inappropriate".
The -year-old, who also has 19-month-old son Arthur with fiance Greg Shepherd, insists the picture of her daughter sat in a bubble bath was "innocent" and she always has her children's best interests at heart.
She told Heart: "I don't understand why people immediately think negatively, however, I do understand where people are coming from with it.
It's weird because I've posted Nelly a million times with swimwear on family holidays, like many other celebrities do, and swimwear is a lot more revealing than her covered in bubbles. I think it was just taken out of context."
Billie's sister and Mummy Diaries co-star Sam also defended the picture, adding: "I think what happens is, once one person writes it, it opens up a can of worms and then everyone jumps on it. I think it's strange, whoever is thinking that, why are you thinking that?
"It's just a bit of fun and it's cute we never expected it to be so controversial. We're not trying to get headlines and cause ourselves stress it was simply a cute picture."
Meanwhile, both Sam and Billie will be appearing with their children for the new series of Mummy Diaries on Wednesday night which documents their busy home life.
Despite criticisms around the privacy of their children, the pair insist they will only film for as long as their children are happy to be a part of the ITV2 show.
Billy explained: "If we were in a situation where our kids felt uncomfortable we would never film. If they get a bit older and they are seven or eight and feel embarrassed, then that's the stage where we would be like 'well we're happy to carry on but out kids don't want to be in it anymore,' we're not those pushy showbiz parents."