Is it ever OK to leave a child unattended outside a shop?
4 October 2018, 11:46 | Updated: 4 October 2018, 12:50
A toddler was spotted in a toy car outside a shop whilst the parent was inside.
A picture of a chid left unattended in its pushchair outside a shop while its parents shopped inside has sparked debate.
The image, published on the The Metro, shows a young toddler in a ride-on pink car waiting outside a charity shop, apparently waiting for a parent or guardian to return.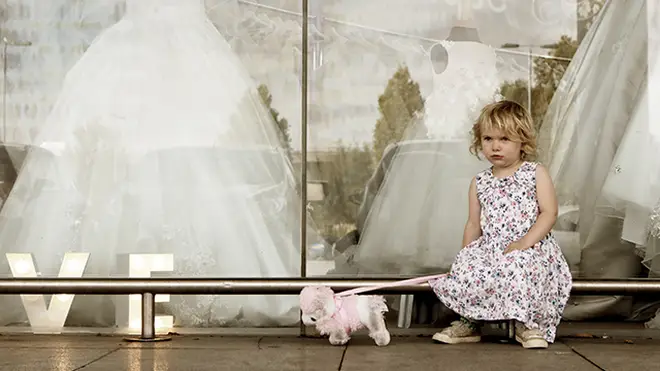 The picture was posted onto a local Facebook page, which caused a flurry of opinions as to whether it was an acceptable thing for an adult to do.
One social media user wrote: "You just wouldn't risk it! Bet she wouldn't park her car outside with the keys left in the ignition!" whilst another argued; "What a joke. Shouldn't be allowed kids."
A third angrily added: "You leave a dog out side shop not a child absolutely disgusting behaviour."
Others argued that the person who was responsible for taking the photo should have done more, with one woman posting: "If you was so concerned you'd of [sic] stayed with her until her mum returned or phoned the police."
Do you think it's okay to leave a child outside a shop? Vote in our poll below: