Mum slammed for wanting to give her daughter initials that spell out 'LIAR'
23 October 2018, 11:49 | Updated: 23 October 2018, 15:59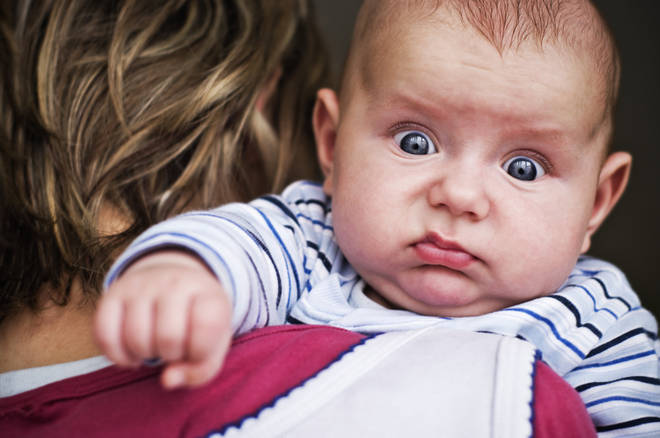 A new mum thought it would be snazzy to give their child initials that spelled out a word... but others disagreed.
A new mum is yet to name her newborn after she found herself in a conundrum about the initials.
Posting to mumsnet, the parent explained that she'd decided on a moniker for her tot, but realised that the initials spelt L.I.A.R.
She was keen to have Lyra Isobel, followed by her double-barrelled surname, as the forenames had sentimental value.
However, unsure as to whether this would be a hinderance for her daughter in later life, she asked other users for their opinion.
Read more: All the baby names that are dying out in 2018
The mum was met with an overwhelming response of 'don't do it!', with some web users labelling it cruel and unfair on her child.
One wrote: "Liar is such a negative word that I really wouldn't do it", whilst another posted: "Oh god no I'd avoid it. Add in another middle name. They're awful initials to knowingly give."
Read more: Baby walkers and bouncers are HARMING your child
A third posted: "You can't do that to your child. Awful."
Other users were quick to offer their experiences of dodgy initials by sharing anecdotes.
One shared: "I nearly had a MEOW but switched it around so that DD's didn't spell it but that's nowhere near as bad a LIAR, can't believe you're even considering it! Just pick a different middle name or have 2."
And another revealed: "My brothers were taught by an F.A.R. Thomson."
Only one user encouraged the suggestion, and wrote: "Go ahead and call your child what ever you like!!
"I don't think it's a terrible thing to have these initials. It'll be a talking peice.
"I can't believe all of the delicate people saying that you shouldn't .... don't you dare change it.... especially as it has sentiment. Do it. Own it."
However, the original poster confirmed that she and her partner had decided against the questionable initials.