Mum thanks stranger for giving her "£10 to spend on wine" after her child played up in supermarket
9 October 2018, 14:03 | Updated: 9 October 2018, 16:10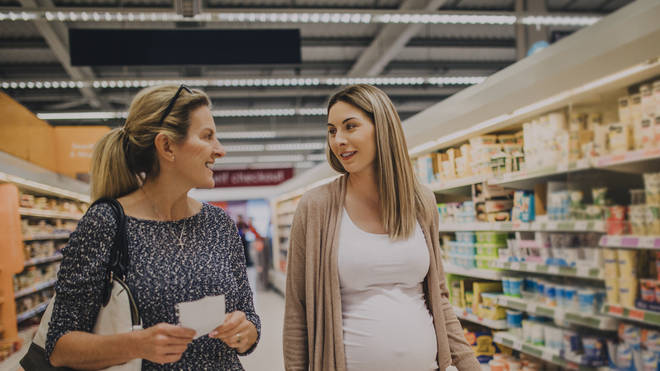 This mum received a heartfelt gesture from a fellow shopper after a stressful trip to Sainsbury's.
One mum reached out to another after she noticed she'd had a stressful trip to the supermarket in a remarkably kind gesture.
Zoe Langer from Bury, Greater Manchester, told of how she was given a £10 voucher alongside a note which read "You're doing a wonderful job. Wine aisle is 23! From one mum to another."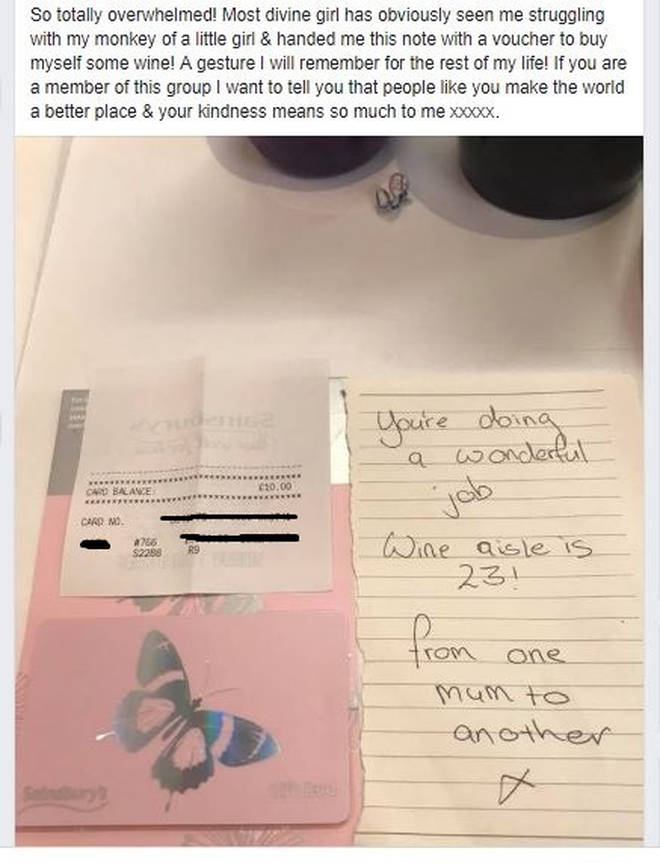 The kind gesture came totally out of the blue and came after Zoe said she'd experienced a nightmare trip to the shops as with her "monkey of a little girl".
Read more: This controversial dinner gesture is apparently key to a successful relationship
She shared the gesture on Facebook along with a message that read:
"So totally overwhelmed Most divine girl has obviously seen me struggling with my monkey of a little girl and handed me this note with a voucher to buy myself some wine! A gesture I will remember for the rest of my life!
"If you are a member of this group I want to tell you that people like you make the world a better place and your kindness means so much to me xxxxx."
Her Facebook friends who were also parents were quick to comment about how amazing the gesture was.