Desperate pregnant women are turning to 'maternity salad' to induce labour
23 October 2018, 15:48 | Updated: 24 October 2018, 12:37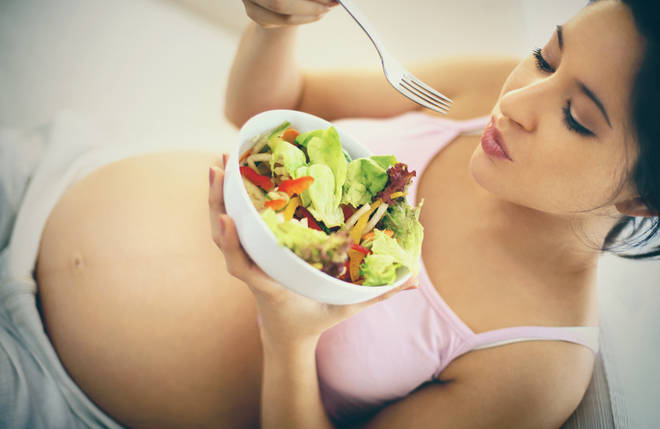 Forget a spicy curry, this 'maternity salad' is meant to help kick-start a pregnancy.
A lettuce-based salad is causing a stir among pregnant women who believe that it can induce labour.
The leafy dish, concocted by Caitoi Pizza Cafe in Los Angeles, has even attracted the attention of celebrity mums-to-be, with actress Hilary Duff spotted leaving the premises after enjoying a healthy lunch.
The 'maternity salad' consists of romaine lettuce, gorgonzola cheese, walnuts, watercress and a secret herb-balsamic dressing.
The phenomenon has become so big that it is reported that gynaecologists in the Los Angeles area are recommending their overdue patients to give it a try.
Read more: Mum slammed for wanting to give her child intitials spelling LIAR
Carrie LaDou, owner of Caioti Pizza, revealed to Today: "Doctors send their patients here — so do midwives and doulas.
"Everybody knows us and the salad has become an end-of-pregnancy tradition for most locals."
However, consultant gynaecologist Ian Currie, from The Children Hospital, remains cautiously suspicious about the miracle salad.
He told Yahoo UK: "Various remedies have been used over the years but none have really undergone any serious scientific scrutiny.
"There is a suggestion that the substances in balsamic vinegar may have an impact."
He added: "Whether the medical professional support these or not will however not stop women who are usually really fed up, tired and achy in looking at any possibility to start labour."