Aldi launches King and Queen Kevin the Carrot toys to celebrate Coronation
27 April 2023, 16:46 | Updated: 28 April 2023, 14:40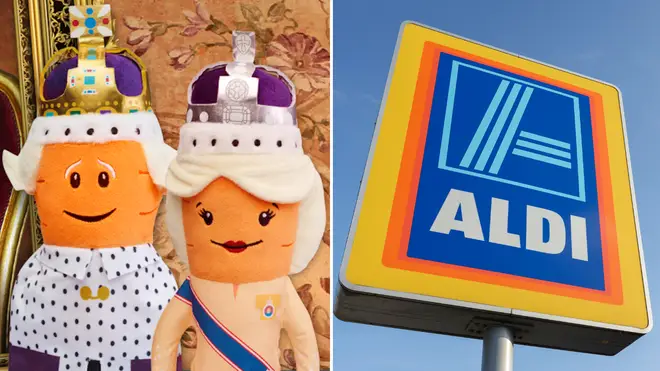 The King and Queen of veg have hit stores across the UK – but the royal duo are selling out fast!
Aldi's iconic mascot Kevin the Carrot has had a royal makeover just in time for the Coronation as the supermarket has launched its very own King and Queen soft toys.
Shoppers are rushing to get their hands on the budget chain's limited edition Specialbuys to mark the historic occasion, set to take place on 6th May.
The store's two regal creations are fit for high tea at the palace, with one featuring the vegetable dressed up as King Charles III, complete with a bejewelled gold crown and collared cape decorated with plush purple pockets.
The other reimagines Queen Consort Camilla, who boasts an encrusted silver and purple crown, a chic nude suit and a royal blue sash.
Announcing the toy, Aldi said: "Kevin will be running in royal circles as the king and queen of veg are set to join his patch. And at just £3.99 each, shoppers won't have to pay a King's ransom to get their hands on the pair!
"Given a root royal makeover, Aldi's King of veg will be joined by the Queen of veg herself, dressed in an iconic nude dress, complete with a royal blue sash. As with all Specialbuys, fans will need to act fast if they want to get their hands on the limited-edition toys, as once they're gone, they're gone."
The dressed-up dolls hit shelves last week so it's no surprise Aldi customers are struggling to find them in store.
However those who hit the Coronation jackpot shared images of their King and Queen Kevin the Carrot toys online, taking to Instagram to pose their purchases on fancy seats in pride of place.
Successful shoppers also gave other toy hunters tips on where they were still available.
"Had loads in mine early afternoon," one Facebook user wrote in the group Extreme Couponing & Bargains.
Most locations seem to have sold out in store already, and due to the fact they're not available to purchase online many are popping up on second-hand sites like eBay.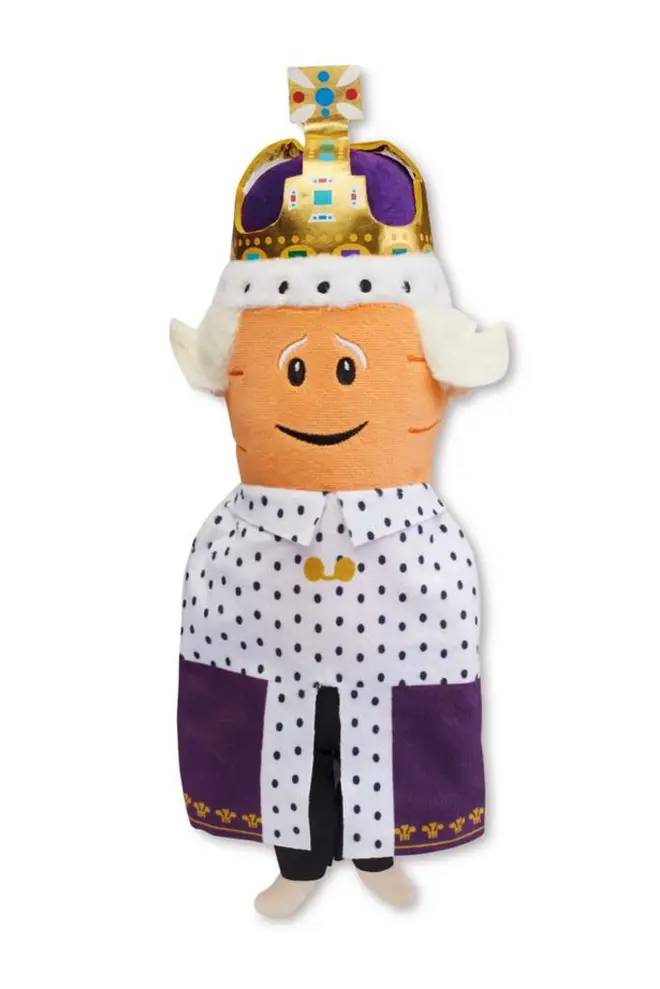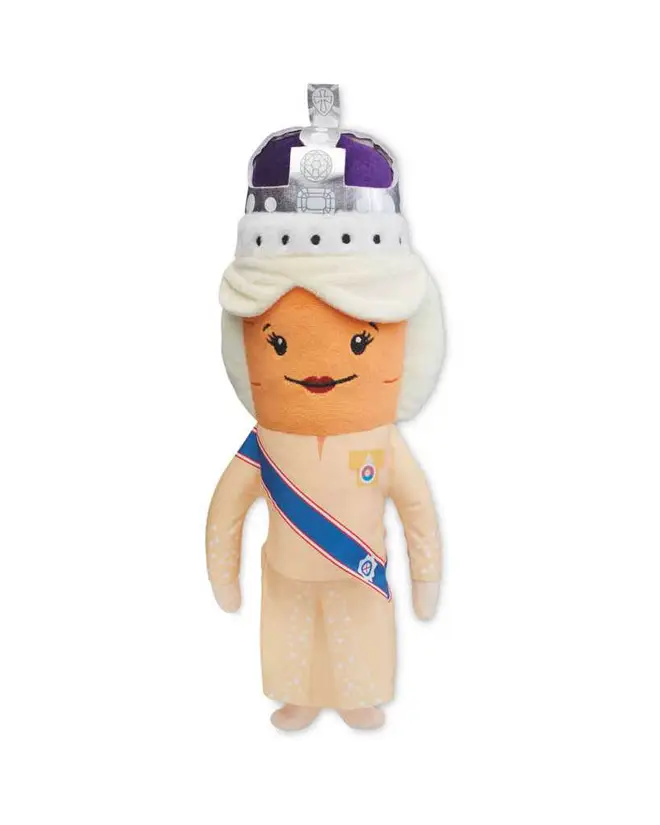 Many Aldi customers admitted they were "gutted" to miss out on the "brilliant" Coronation toys.
One royal fan wrote on social media: "This release slipped by me. Only managed to get Charles, some stores I've been to haven't even had a sign for them!"
"Neither of my local stores had any Queens in they weren't delivered but I did get the King, there weren't many of them though," said a second.
While a third added: "I've been to four Aldis this morning and all had the King none had the Queens! Either not as much stock or she's more popular!"
Read more: