Is B&M taking over Wilko and what stores have they bought?
12 September 2023, 14:49 | Updated: 13 September 2023, 17:55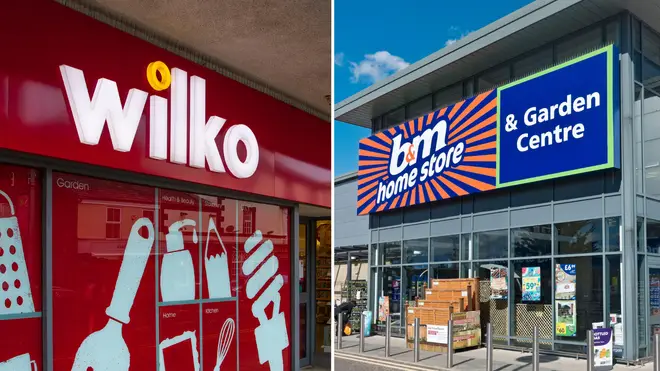 Is B&M taking over Wilko? What shops have B&M bought? As news of a deal surfaces, we reveal the latest.
Wilko's collapse has left customers confused over which stores are closing down, and whether any will be saved in the chaos.
Earlier this month, it was revealed that a last-ditch attempt to save the home and garden retailer had failed when a rescue deal fell through.
But although administrators have released a list of UK locations pulling their shutters down for good, budget rival B&M has since snapped up dozens of stores.
So has Wilko been saved? Is B&M taking over Wilko? What shops have B&M bought? Here, we break down the facts.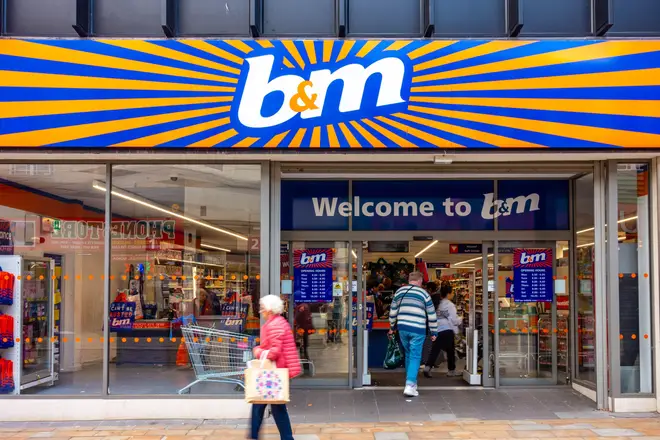 Is B&M taking over Wilko?
Discount store B&M has signed a £13million deal with administrators to snap up dozens of Wilko's 400 stores.
The rival chain has agreed to buy 51 shops from the collapsed retailer, which fell into administration back in August.
It's not yet been made clear exactly what this deal means for customers but rumours suggest the stores will be rebranded as B&M, meaning the Wilko name will disappear from the high street completely.
The GMB Union, which represents over 3,000 Wilko staff, has chimed in on the acquisition, criticising B&M for leaving former Wilko workers uncertain about their future.
Around 1,000 jobs are reportedly at risk within the 51 shops bought in a deal that only includes the properties of the stores and not the staff based at the sites.
GMB national officer Andy Prendergast said: "The fact the deal with B&M is for physical stores only is frankly baffling. The company really needs to be explain why they are unwilling to transfer in the able, experienced retail staff they will obviously need.
"It looks like a cynical attempt to ditch liabilities and reinforces the view people are treated as the least important part of in this process. Frankly, the workforce deserve better."
Every single Wilko redundancy is a person who will wake up facing an uncertain future.

This needs to be at the top of everyone's minds.

Years of mismanagement have led us here.

We are doing everything to secure a deal that would protect the majority of Wilko jobs and stores.

— GMB Union (@GMB_union) September 5, 2023
What Wilko stores have B&M bought?
Customers were thrilled to hear that B&M had purchased over 50 Wilko shops across the UK.
However, the discount chain has not yet confirmed exactly which stores it has signed up for.
As the locations remain a mystery, shoppers will have to wait to see if their local branch is one of the lucky ones.
What's happening to the other Wilko stores?
Administrators revealed in early September that 52 stores across the UK were to close by Thursday 14th September.
The decision had a huge impact on current Wilko staff, making over 1,300 workers redundant.
PwC said it was still "actively working with potential buyers", however those branches with confirmed closing dates did "not form part of any ongoing interest in the Wilko store portfolio".
The GMB Union has since claimed that all of Wilko's 400 stores will close by early October.
This means the 12,500 staff who were at risk will now likely lose their jobs.