Is Wilko still open? Everything you need to know, from shop closures to administration
11 September 2023, 13:19 | Updated: 13 September 2023, 17:54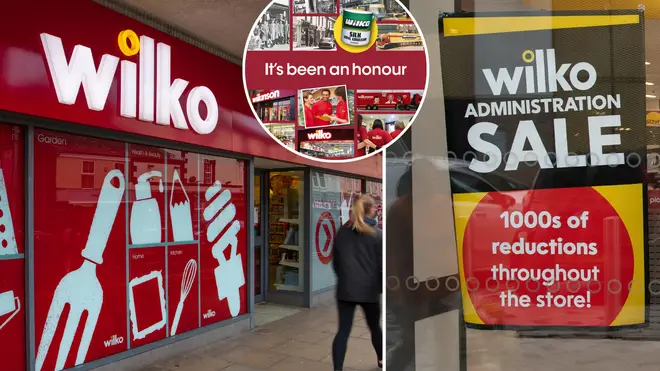 The budget retailer has officially entered administration, but is Wilko still open? Can you order online? And which stores are closing down? Here's the latest.
Wilko announced it had gone into administration in August 2023 after the deadline to secure a rescue deal came and went.
The budget home and garden retailer shared the news with shoppers via social media, posting an open letter from CEO Mark Johnson.
Administrators then grappled to find a deal to save the popular chain, which was able to "continue to trade as normal" for a while, but now the union representing over 3,000 of its staff has revealed most Wilko shops will disappear from the high street altogether.
So what does this mean for customers? Is Wilko still open? Which stores are closing down? Here, we explain the latest.
Is Wilko still open?
The GMB Union has confirmed that most Wilko stores will close for good.
A spokesman revealed there was "no longer any prospect that the majority of the business will be saved".
"This means redundancies for staff in store and at call centres will begin during the coming week.
"Some stores may be bought, either individually or as part of larger packages, but significant job losses are now expected."
In early September, administrators announced the closure of 52 shops across the UK, sparking over 1,300 job losses.
List of 52 Wilko stores that closed in September:
Acton
Aldershot
Ashford
Avonmeads
Banbury
Barking
Barrow in Furness
Basildon
Belle Vale
Bishop Auckland
Bletchley FF
Brownhills
Burnley (Relocation)
Camberley
Cardiff Bay Retail Park
Clydebank
Cortonwood
Dagenham
Dewsbury
Eccles
Falmouth
Folkestone
Great Yarmouth
Hammersmith
Harpurhey
Huddersfield
Irvine
Liverpool Edge Lane
Llandudno
Lowestoft
Morley
Morriston
Nelson
New Malden
North Shields
Port Talbot
Putney
Queen Street Cardiff
Rhyl
Southampton-West Quay
Stafford
St Austell
Stockport
Truro
Tunbridge Wells
Uttoxeter
Wakefield
Walsall
Weston-super-Mare
Westwood Cross
Winsford
Woking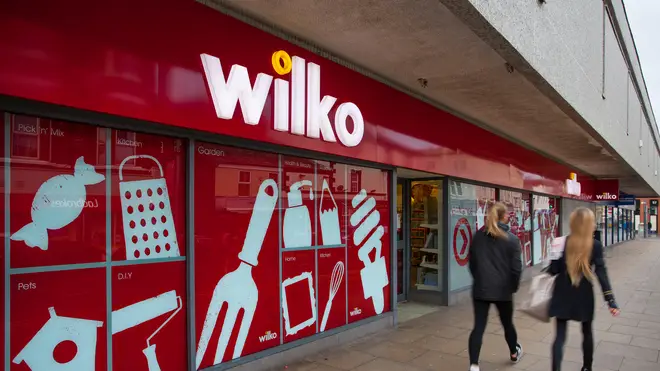 Has Wilko gone into liquidation?
Wilko officially went into administration on 10th August 2023 after bosses revealed time "had run out" for the business.
The purse-friendly retailer confirmed the news with a heartfelt statement from Mark Jackson, Wilko's chief executive.
He wrote: "We left no stone unturned when it came to preserving this incredible business but must concede that, with regret, we've no choice but to take the difficult decision to enter into administration.
"I'd like to take this opportunity on behalf of the directors and the Wilkinson family to thank all of our customers, suppliers, partners and our hardworking team members across our stores, logistics and support centre who remained loyal to Wilko.
"We've all fought hard to keep this incredible business intact but must concede that time has run out and now, we must do what's best to preserve as many jobs as possible, for as long as is possible, by working with our appointed administrators."
Can you still order online at Wilko?
Whether it's new bed linen or back-to-school essentials, your best bet to secure a bargain is to pop down to your local store before it closes.
But with 52 locations already shut for good, it's only a matter of time before shopping in Wilko is a distant memory.
Click and collect and home delivery services have also both been paused, so ordering online isn't an option either.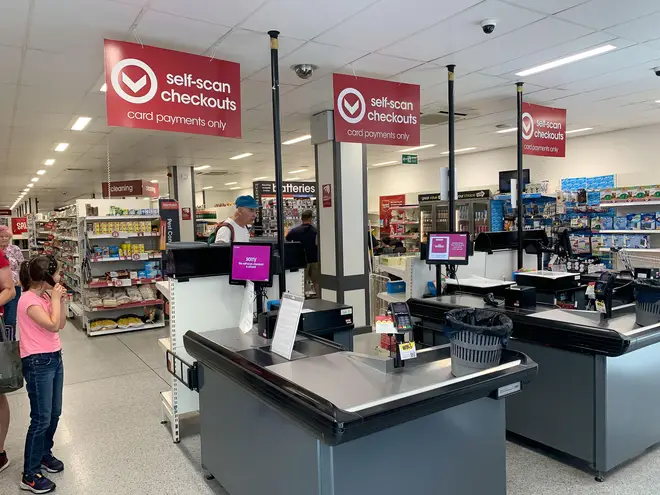 Has anyone bought Wilko?
Administrators failed to find a buyer to save the 400 stores and 12,500 staff, however two deals have been made to purchase parts of the business.
Wilko rival B&M agreed to save up to 51 locations as part of a £13million arrangement, but it's not yet clear which stores have been bought.
That's alongside budget chain Poundland, who have snapped up a further 71 Wilko shops across the UK.
Both B&M and Poundland are expected to remove all Wilko branding from the 122 locations and refurbish them as their own.
Since the deal was announced, Edward Williams, a joint administrator at PwC, said: "Alongside the previously announced agreement with B&M, we're confident this sale will create a platform for future employment opportunities for people including current Wilko team members at up to 122 locations.
"We will continue to engage with other retailers around any interest in other Wilko sites and are confident of completing a sale of the brand and intellectual property within the coming days."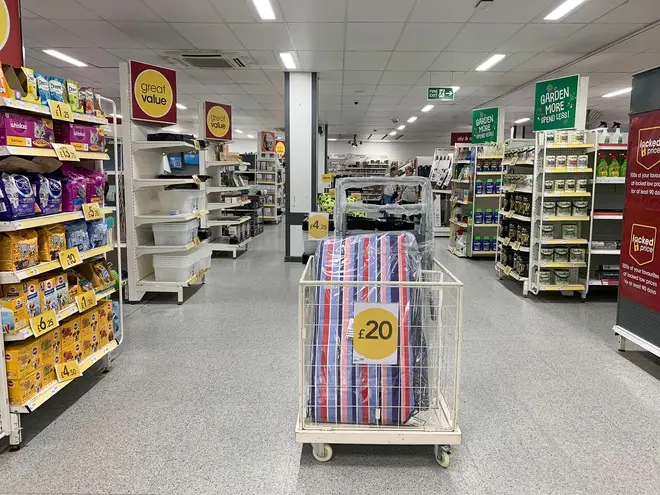 What will happen to Wilko?
Wilko appointed administrators over the summer after bosses failed to find a buyer, but this doesn't necessarily mean the beloved budget chain will vanish forever.
If a purchaser was to take on Wilko, it wouldn't be responsible for any of its previous debts.
Buyers could keep the chain going in a number of ways, including saving the actual stores and the brand itself, only purchasing the buildings, or just buying the remaining stock.
As of autumn 2023, a total of 122 stores have been saved but 52 have already closed down.
A spokesperson for PwC previously said: "Since our appointment as administrators of Wilko we have held extensive discussions with parties who expressed an interest in buying all or part of the business.
"While discussions continue with those interested in buying parts of the business, it's clear that the nature of this interest is not focused on the whole group.
"Sadly, it is therefore likely that there will be redundancies and store closures in the future and it has today been necessary to update employee representatives.
"We know this will further add to the uncertainty felt by workers.
"We will be supporting staff through this deeply unsettling time, working closely with the government, JobCentre plus, unions and large employers to maximise possibilities for a rapid return to work for employees in the event of redundancies."
Read more: