Which Wilko stores have Poundland bought? Full list of locations revealed
13 September 2023, 16:34 | Updated: 13 September 2023, 17:54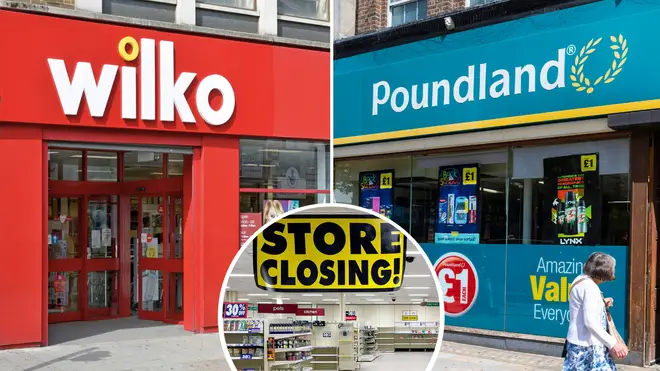 Poundland, another popular budget store, is taking on dozens of shops – but which Wilko stores have Poundland bought?
Poundland has snapped up dozens of Wilko stores in a surprise new deal, a statement confirmed today.
Boss of the budget chain Barry Williams revealed that Pepco Group, who owns Poundland in the UK, has agreed to take on the leases of 71 Wilko shops across Britain following the news of their closure.
The news comes after it was announced that discount rival B&M had purchased over 50 shops in a deal worth £13million.
So what does this mean for the future of Wilko? Will the brand disappear? And which Wilko stores have Poundland bought? Here, we break down the latest.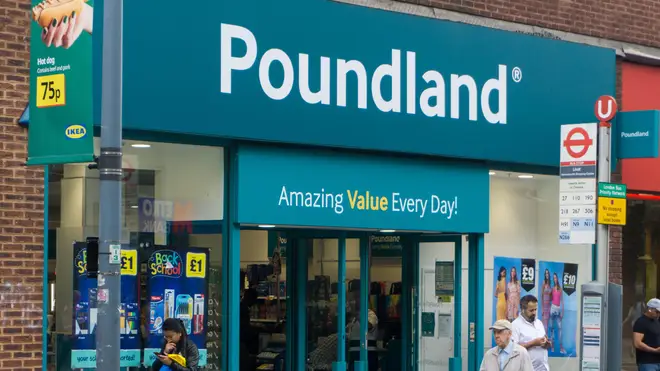 Is Poundland taking over Wilko?
Poundland has agreed to take on 71 Wilko stores in the UK.
Much like the recent deal with B&M, the rival discount chain is expected to strip existing Wilko shops of their branding and transform them into Poundland stores.
Despite potentially wiping out the Wilko name, Poundland boss Barry Williams has offered an olive branch to the collapsed retailer's current staff.
With a link to Poundland's job application page (poundlandcareers.co.uk), a spokesperson on Twitter wrote: "A short note to Wilko colleagues.
"Today we obtained lease option agreements for up to 71 Wilko stores. We promise we'll be working our tails off in the coming days to agree new terms with landlords so we can welcome as many of you as possible in those stores to our Poundland team.
"We know the last few weeks have been tough for you and we'll do all we can to give you the certainty you deserve - as quickly as we're able. Thank you for all you've done for Wilko.
"We're looking forward to being able to ask you to consider applying your talents and commitment as part of our Poundland team."
Wilko announced it had gone into administration in August this year, leaving 12,000 workers uncertain about whether they would lose their jobs for good.
A short note to Wilko colleagues

Today we obtained lease option agreements for up to 71 Wilko stores. 1/4

— Poundland (@Poundland) September 12, 2023
Which Wilko stores have been bought by Poundland?
Aberdare
Alfreton
Alnwick
Altrincham
Ammanford
Ashby
Barking
Bedminster
Beeston
Bicester
Bishop Stortford
Bletchley
Bolton
Brentwood
Brigg
Cambridge
Chepstow
Coalville
Cramlington
Droitwich
Eccles
Edmonton Green
Ellesmere Port
Ferndown
Gateshead
Grays
Greenock
Grimsby
Havant
Hayes
Headingley
Hessle Road - Hull
Hillsborough
Hitchin
Jarrow
Killingworth
Kimberley
Lee Circle
Leek
Leigh
Lichfield
Maidenhead
Matlock
Melton Mowbray
Nelson
Northallerton
Orton
Pembroke Dock
Peterlee
Pontefract
Pontypool
Redhill
Redruth
Ripley
Rugeley
Sale
Seaham
Selly Oak
Shrewsbury Darwin Centre
South Shields
Southport
Stafford
Stamford
Stockport
Thornaby
Wellington
Wembley
West Ealing
Wombwell
Worcester
Worksop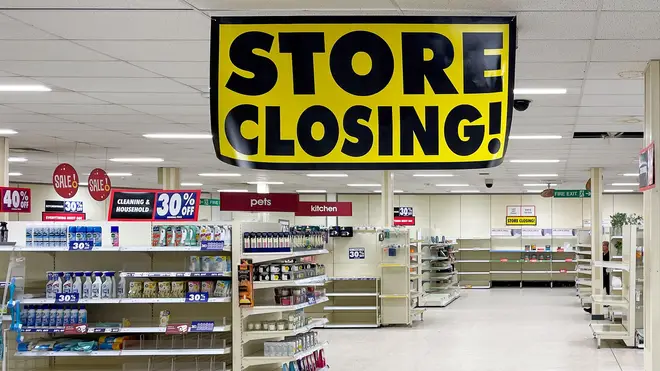 What's happening to other Wilko stores?
B&M signed a £13million deal earlier this week to take on 51 Wilko stores.
The discount brand agreed on the final figure with administrators, much like the Poundland deal announced on 13th September.
Unlike Poundland, it's not yet known which stores across the UK have been snapped up however the budget chain is expected to remove all Wilko branding and transform the shops into more B&Ms.
It is also unclear if B&M will save any of Wilko staff's jobs.
With 122 locations saved, forecasters suggest the other 278 Wilko stores will close their doors for good.
Read more: