The ultimate tech set up for University students in 2020
6 October 2019, 18:09 | Updated: 9 January 2020, 08:33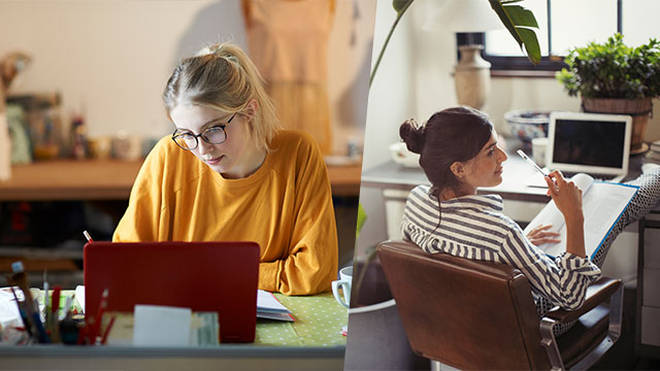 As students prepare for life away from home, and in new surroundings, Heart rounds up the best tech buys to set them up for the term ahead.
As you watch them head back to University after a long break, there's always a feeling of apprehension as they settle back into life away from home.
With distractions everywhere you look at University, making sure they have all the gear they need to make the most of their experience there is more important now than ever before.
Here we round up our best buys to get your new student set up for their academic year, with the tech and accessories they'll need to get them ahead.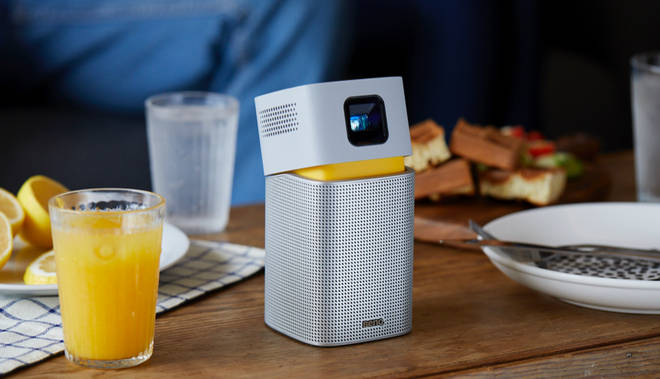 As they move into their dormitories and get themselves settled, they'll want to ensure they're the envy of their new peers. This is where the brand new BenQ GV1 Portable LED Projector comes in. Whether they decide to enjoy movie nights with their new found friends or need to prepare themselves for those nerve-wracking presentations ahead, the GV1 is a handy wireless projection gadget for binge-watching enthusiast and hard-working student.
It comes with a built in battery too allowing you to take it on the road and enjoy big-picture entertainment in any setting. We've tried it and were seriously impressed with how compact and lightweight the GV1 is. The battery-operated projector streams movies, social media, videos and music all via Wi-Fi, Bluetooth, or USB-C ™ without any hassle. It was super speedy to set up and it's also tiny enough to throw in your carry-on if you're travelling over the semester breaks.
Moving on from the big screen to sound, with distractions from noisy neighbours and late into the night flat parties, have a reliable pair of noise-cancelling headphones will set them up a treat. The active noise canceling function in these Venue Noise Canceling Wireless Headphones from Skullcandy perfectly filter out unwanted noise so all you hear is the music or podcast that's being listened to. We've given them a test drive and they're definitely worth the RRP for keeping distractions out. Their 24 hour battery life also suits the many hours that'll be spent rushing to meet essay deadlines. These retail at £149.99 and are available to buy here.
Next up, lighting. Room lighting in University halls is notoriously bad for productively. The lack of dimmer switches mean that lamps are a must for the late night worker. For an affordable option for the University desk, there's the Groov-ee Apollo. Perfect for students of any age – whether they're doing homework on their computer, reading books before bed or chilling after a busy day in lectures - the Apollo is a stylish LED lamp, wireless charger and Bluetooth speaker in one.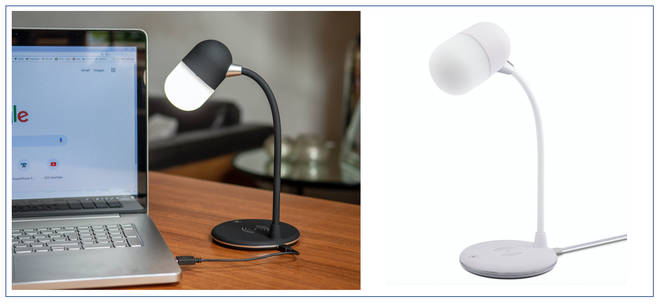 The Apollo provides a warm LED light with three colour settings too making it a must-have for any desk or bedside table. The Groov-e Apollo is at a RRP of £29.99 and available here.
Now we've got their concentration and lighting situation sorted, it's time to focus on their actual studies. There will be a lot of typing to come over the next few years, and that's where the MK470 Slim Wireless Keyboard and Mouse Combo comes in. It's ideal for students who don't want to deal with clunky, wired keyboards that clutter up the desk, and with this keyboard and mouse combo they can easily connect it to their laptop or PC. Designed to inspire productivity and creativity while keeping you focused, it's our top buy thanks to its near silent clicking and typing. A very impressive addition to any desk set up.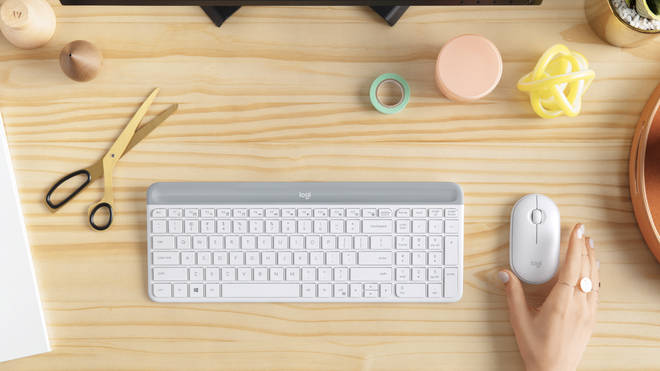 Whilst they're there, they'll need a handy way to keep their phone charged, even when they need to use it. That's where the BOOST↑UP™ Wireless Charging Stand 10W comes in. Currently priced at £64.99, and compatible with Apple, Samsung, LG and Sony devices, the charging stands provides up to 10-watts fast charging. It's sleek design makes a stylish addition to any desk, allowing you to charge in both landscape and portrait mode to allow ease of use while browsing the web or watching a movie!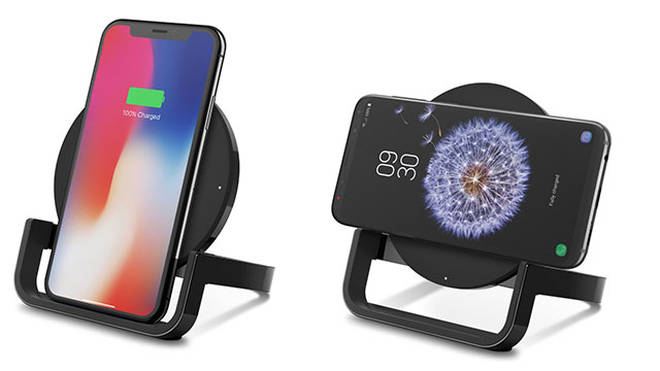 For those looking for a new phone before they embark on their university journey, and don't want to follow the crowd with an Apple device, we'd recommend giving the Nokia 7.2 a try. It's available from 16th October 2019 from £249.99, and boasts an impressive 48MP tripe camera with ZEISS optics to capture even the smallest details in pictures with this ultra-wide lens. It's sleek Finnish design made from high-tech polymer composite makes it super strong and feels luxurious in the hand. Definitely one to make the new hall mates jealous.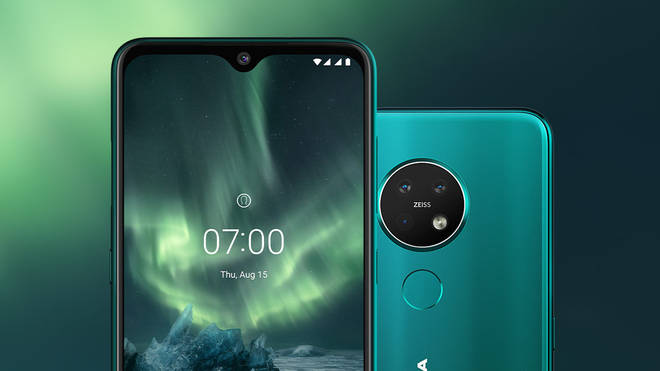 If they're in need of a storage device, look no further than the New iXpand Flash Drive and new Dual Drive Type C mobile storage for iPhones and Androids, that give phones a extra storage space needed to accomodate every students needs.
As a radio station, we couldn't possibly ignore the media students amongst your offspring heading to university. For those future budding broadcasters, they'll need to be equipped for their first leap onto the airwaves.
Blue Microphones have just released their new product, Yeti X.The mic is especially designed for the millennial generation, including those making Youtube videos. The USB mic is incredibly easy to use, with a plug and play functionality, with a plethora of amazing features, such as professional presets and real-time feedback on vocal levels.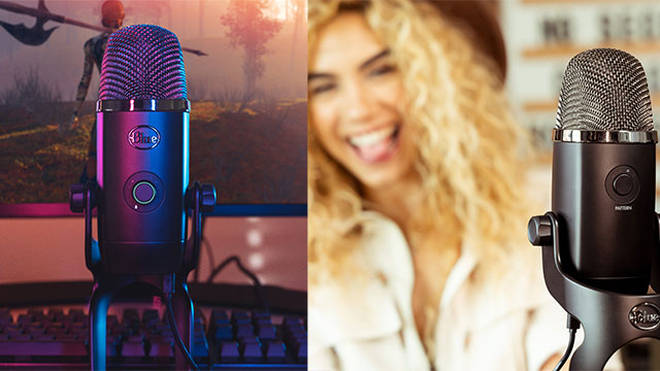 It's for media students looking to create great content for projects from the comfort of their dorm rooms. It can also be used by gamers, podcasters, and those wanting to set up their own Youtube channel. Available at £159.99, you can buy it from Amazon at the end of October.
Now we couldn't possibly do a University feature without mentioning a way of getting them actually out of their beds and into the lecture halls. That's where the Lark by VQ comes in, it's an award winning DAB Digital & FM Radio with Bluetooth built-in as well so you can enjoy live radio or connect up your phone for the perfect playlist.
Lark is nothing like your traditional tinny and weedy sounding alarm clock, it can be the audio system for your room with true stereo sound thanks to the dual speakers which deliver a room filling 6W output, there's even a bass radiator for truly impressive acoustic performance. Designed and engineered in the UK, Lark also comes with a three year warranty so good for the degree in full! It retails at £89.99, and it's stocked at Amazon and Currys | PC World.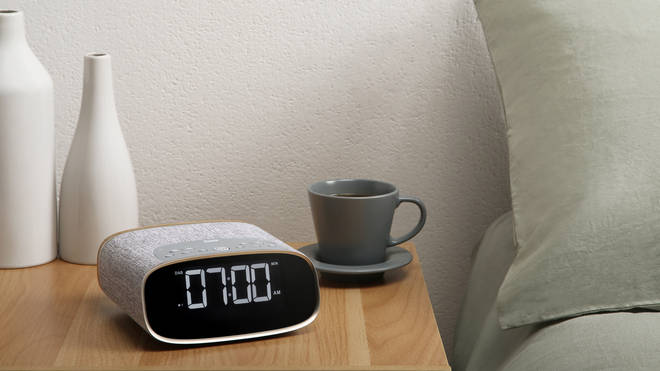 Last but not least, once they've got all the tech they need to see them through their degree years - they're going to need something sturdy to transport them in.
The 18L Myth from STM Goods is the perfect tech bag, it's stylish with some clever features too, and with an 18L capacity there's plenty of room for all the gear. The SlingTech protection suspends the laptop off the floor and away from the sides of the bag at all times meaning the ultimate protection on the days it's taken in to uni. The CableReady routing system lets you charge on the go keeping the cords out of sight, and the AirPod pocket offers quick and easy access to your wireless headphones. Comfortable to carry even when loaded. It's available from Amazon.co.uk, RRP £99.95. More here.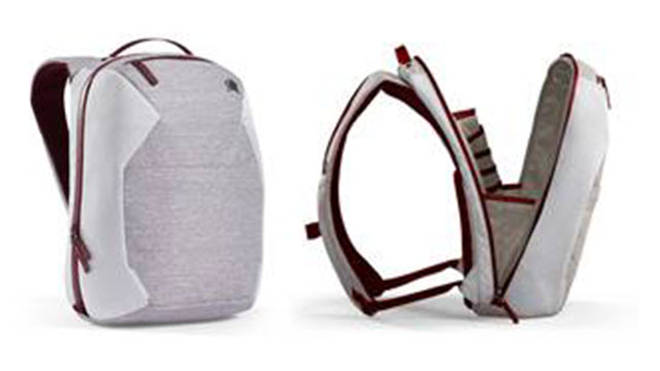 With these going down a treat, you'll have them all set for the new year in no time.