Veganuary 2022: the most exciting new vegan products launching this January
10 January 2022, 15:44 | Updated: 28 January 2022, 11:39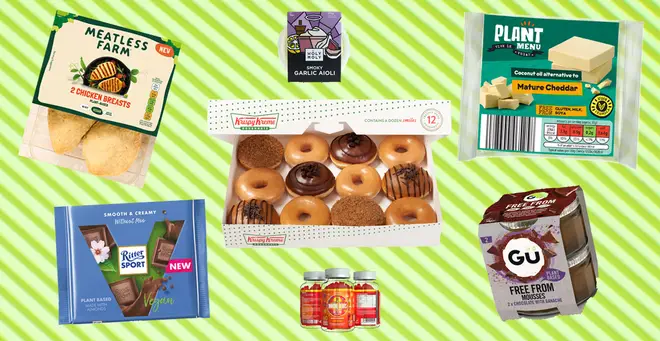 The biggest, best, and most exciting launches for Veganuary 2022.
In January 2021, a whopping 580,000 people pledged to go vegan for the month - and this year looks set to be even bigger.
Veganuary sees a number of mainstream brands release a huge range of exciting products for both new and existing vegans, and it's now easier than ever to follow a plant-based diet.
While a few years ago you'd struggle to even find soy milk in the supermarket, you can now buy everything from vegan cheese to ice cream on the high street.
From Krispy Kreme to Costa Coffee, here are are some of the biggest launches for Veganuary 2022:
Krispy Kreme's new vegan doughnuts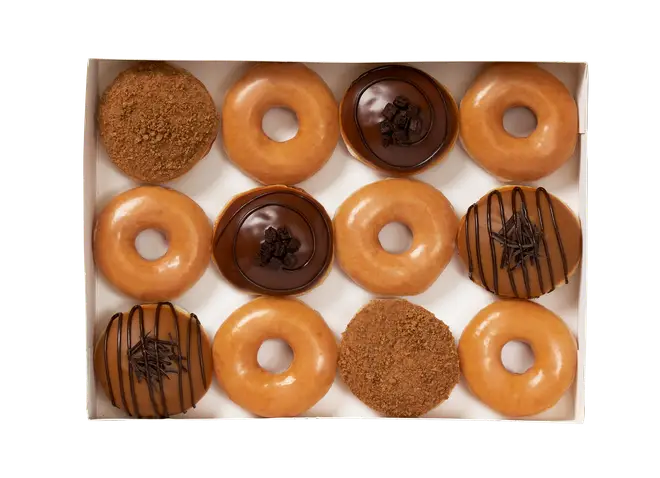 Krispy Kreme launched their first ever vegan doughnuts last January, and they've this year gone one step further by adding a whopping three new flavours to their selection.
These are Fudge Brownie Bliss, Caramel Choc Delight, and Apple Crumble.
RRP: £2.35 each or £14.45 for a dozen
Philadelphia new vegan cheese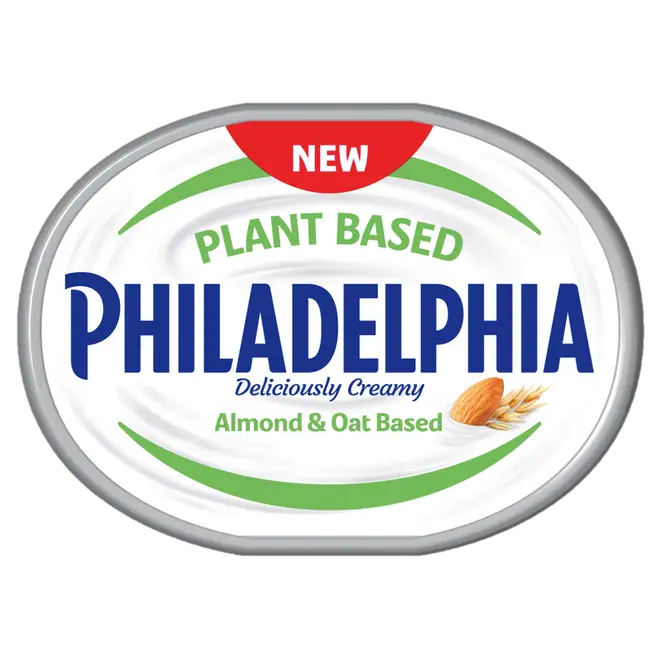 Philadelphia have launched a plant-based version of their famous cream cheese, which combines oats and almonds to make an incredible creamy spread.
It is available at Tesco stores nationwide.
RRP: £2.50 for a 150g tub
Magnum Vegan Minis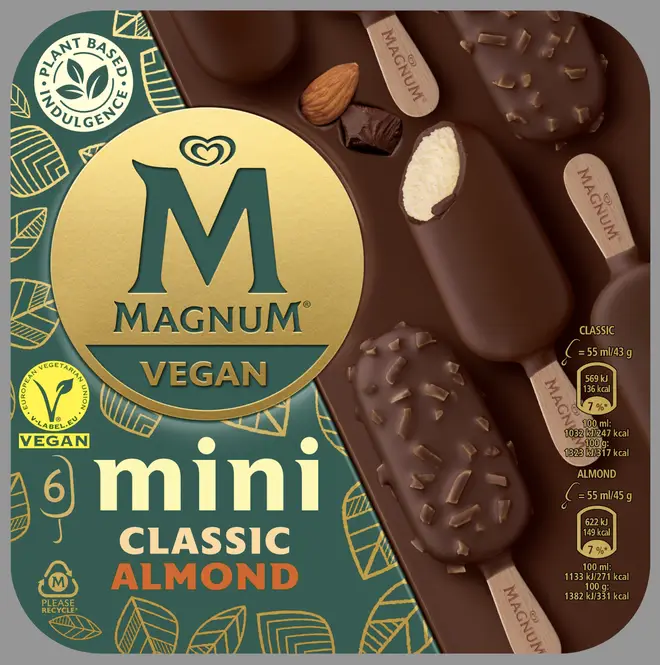 After the launch of the hugely popular Vegan Magnums, you can now buy plant-based mini versions of the beloved ice cream.
Mini versions of Magnum Vegan Classic and Magnum Vegan Almond are now available to buy at Sainsbury, Tesco and Ocado.
RRP: £4.29 Vegan Minis Multipacks
Burger King vegan nuggets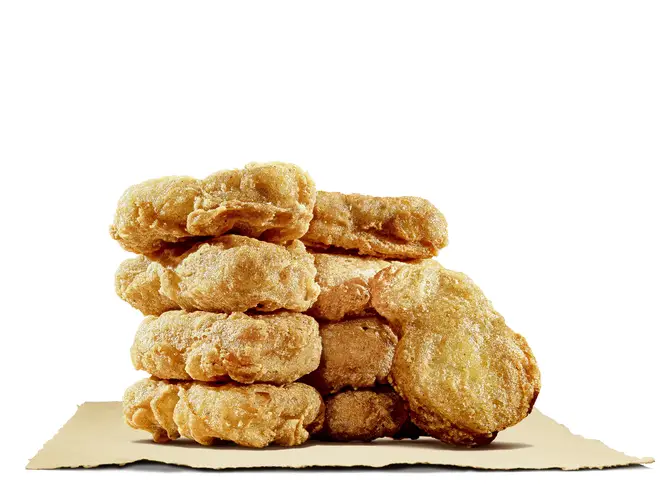 Burger King already offer a Plant Based Whopper and Vegan Royale, and they've now added nuggets to their growing veggie menu.
The nuggets were made in collaboration with The Vegetarian Butcher, and contain soy and plant proteins.
SPAR Vegan wines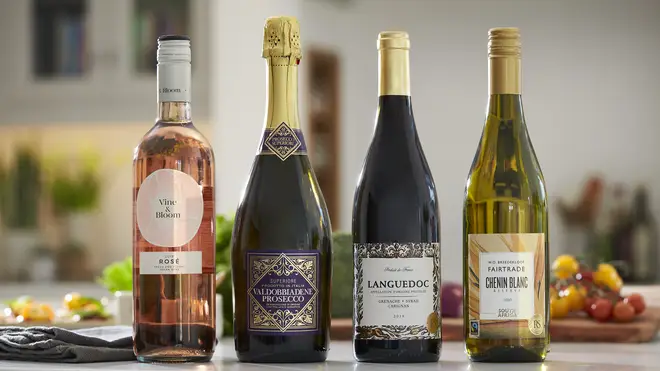 SPAR has become the first UK grocer to make their own-brand range of wine 100 per cent vegan.
From January 2022, every single one of their own-brand wines will be vegan-friendly. Customers can choose from bottles including Regional Selection South African Reserve Chenin Blanc, Vine & Bloom Rosé, and Regional Selection Languedoc Red.
There may still be non-vegan wines left over in store at the start of the year, so it is advised to check the label on the bottle before buying.
Aldi vegan cheese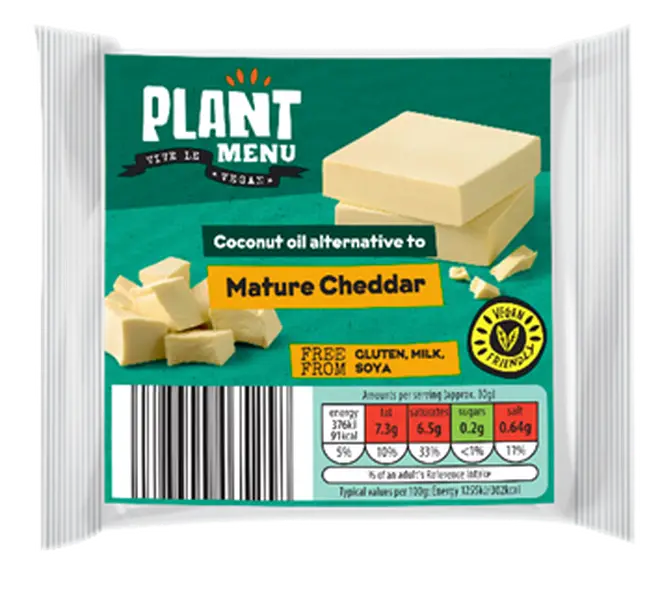 Aldi have expanded their ever-growing vegan range for Veganuary, and added their very vegan cheese to their Plant Menu line.
It's a plant-based alternative to cheddar, and will be available to buy from January 2.
RRP: £1.39
White Rabbit Calzone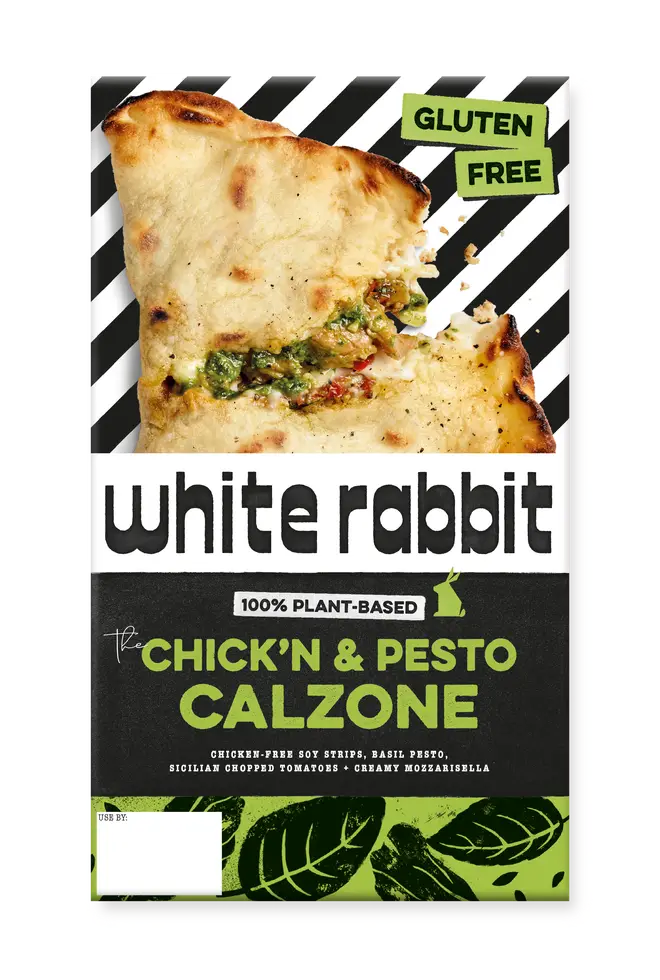 White Rabbit are known for their incredible range of vegan pizzas, and they've now gone one step further and launched the first ever vegan Calzone.
The Chick'n & Pesto Calzone is filled with creamy MozzaRisella, vine-ripened Sicilian chopped tomatoes, basil pesto and chick'n strips, and is available to buy at Sainsbury's.
RRP: £5
Vegan Fried Chick*n (VFC)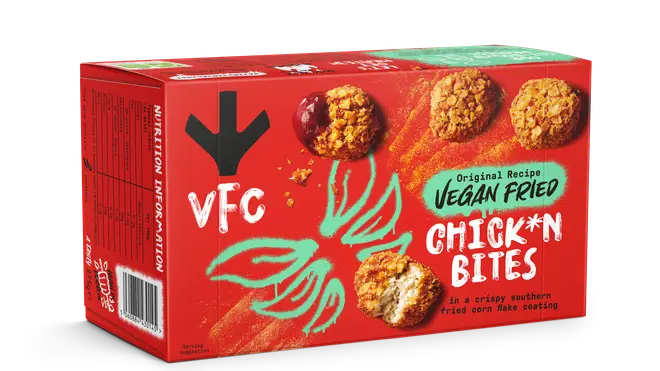 VFC is a delicious alternative to southern fried chicken, which tastes and looks just like the real deal.
Their Original Recipe Vegan Fried Popcorn Chick*n, Original Recipe Vegan Fried Chick*n Bites, and Original Recipe Vegan Fried Chick*n Fillets are all available to buy at Tesco.
RRP: £3 - £3.50
Costa Coffee's new vegan range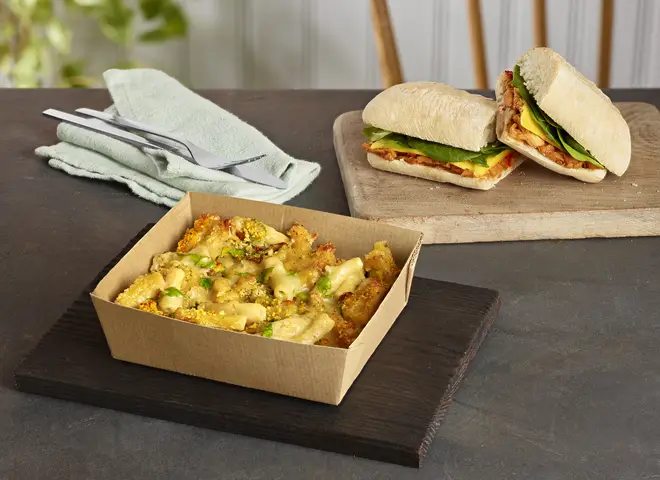 This January, Costa is expending their vegan range to include an incredible new selection of plant-based goodies.
The range includes the likes of Vegan Macaroni Cheeze, Vegan BBQ Chick'n Panini, and BOSH! ™ Chocolate & Pecan Slice.
Subway's new vegan range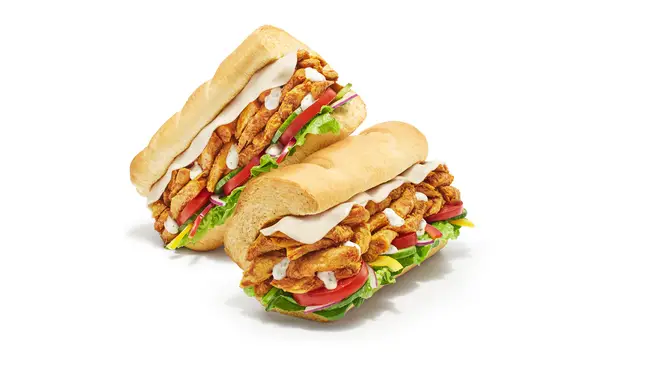 Subway sent us all into a frenzy with the launch of their Meatless Marinara last January, and they've now added two new subs to their ever-growing plant-based range.
The New T.L.C.® Tikka (Tastes. Like. Chicken. and T.L.S™ (Tastes. Like. Steak.) are in stores now, and you can also buy a vegan Double Choc Cookie
Domino's new Vegan Pepperonay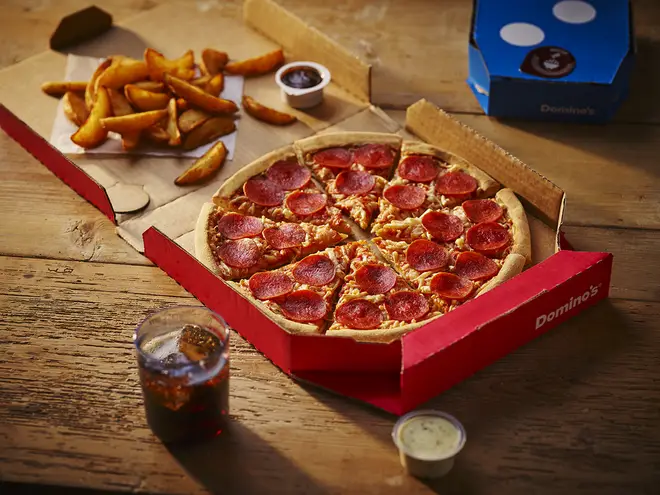 Following the successful launch of their first ever vegan pizza last year, Domino's have now launched a fully plant-based 'PepperoNAY'.
The vegan pizza comes complete with a plant-based version of their legendary garlic and herb dip, and it's available in stores nationwide now.
RRP: £17.99 for a medium classic crust
New LoveRaw chocolate bars

Beloved vegan chocolate brand LoveRaw is launching three new flavours to its delicious M:lk® Choc Bars range, which will now feature Smooth Choc, Caramel and Orange.
The new flavours will be hitting shelves in time for Veganuary, and will be available to buy from stockists including The Vegan Kind and SPAR.
RRP: £1.69 each
Quorn new vegan products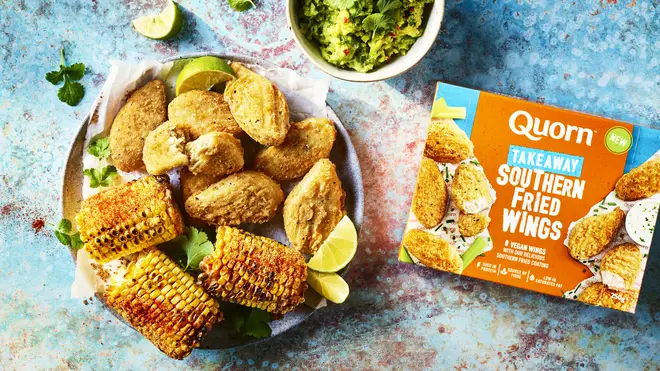 Veggie brand Quorn have been rapidly expanding their vegan range over the last few years, and they've added a whopping five items to their line for Veganuary.
The Southern Fried Wings, Garlic and Herb Bites, Creamy Korma Bites, Jerk Mini Fillets, and Sweet Chilli Mini Fillets are available to buy at most supermarkets.
Ritter Sport vegan chocolate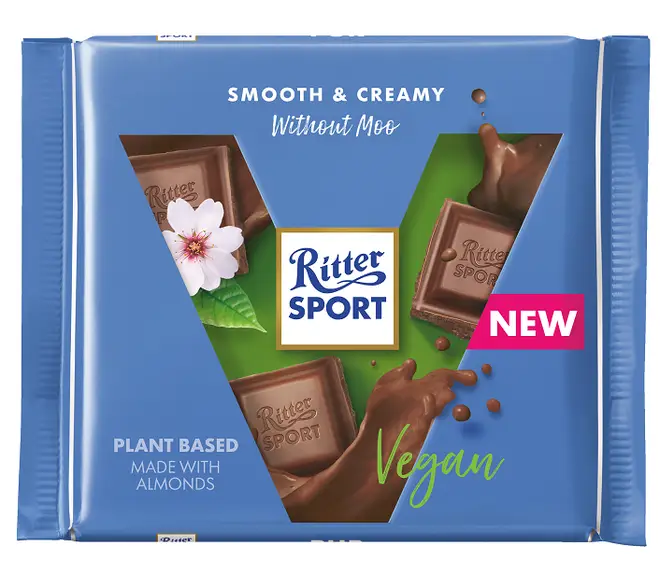 Ritter Sport, who are known for their square chocolate bars, are releasing a vegan version for Veganuary 2022.
The new Vegan smooth & creamy Without Moo chocolate is made from sugar, cocoa butter, cocoa from Nicaragua and almond paste, and bar will be available from January 1st via Ritter Sport's online chocolate shop.
RRP £1.99 each
Holy Moly Tzatziki and Smoky Aioli Dips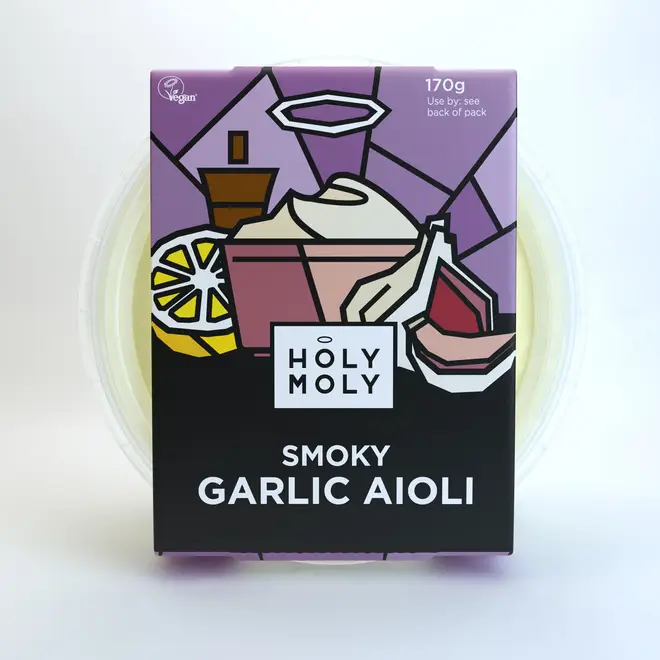 Holy Moly already stock a delicious plant-based guacamole, and they've now expanded their range to include vegan versions of Tzatziki and Smoky Aioli.
The dips come in fully recyclable wrapping, and are available to buy at Waitrose.
RRP: £2.50 for a pack
Tesco Wicked Kitchen new products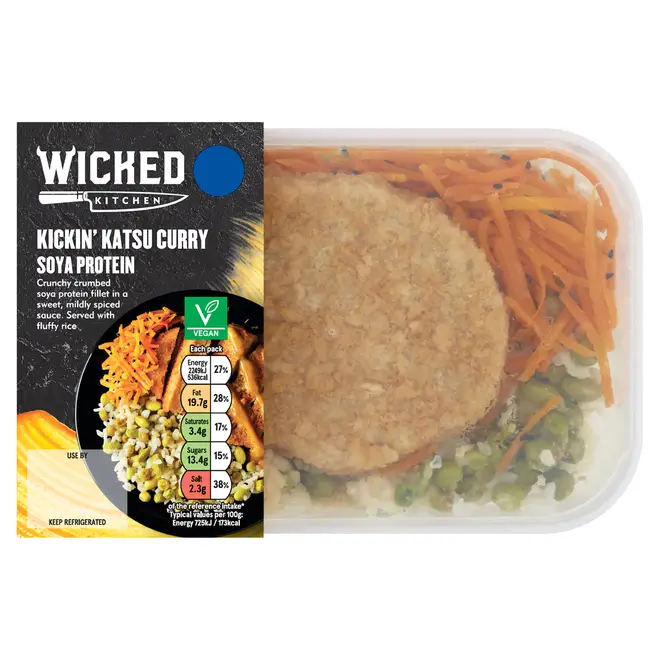 Tesco offer an incredible vegan selection, and their ever-growing Wicked Kitchen range is hugely popular with those following a plant-based diet.
Among their new launches for Veganuary are a Kickin' Cauli Katsu Curry and Bigger Big Bros Enchiladas.
allplants Resolution Box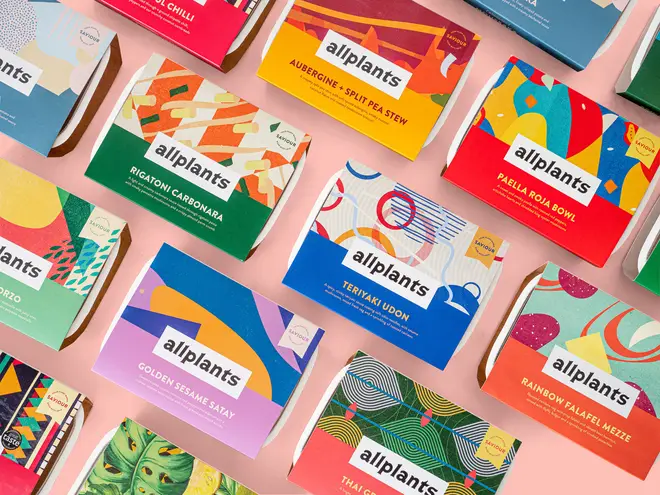 allplants are known for their delicious range of vegan ready meals, and they have launched an incredible Resolution Box for January 2022.
To support those going vegan for the first time, the box comes complete with six delicious chef-made meals containing minimum two of your five a day, a side dish, two healthy breakfasts and one yummy dessert.
The box is £54.95 but allplants is offering 22% off, so customers can get it for £42.86.
Visit their website for more information.
New Gü vegan mousses
Gü have launched two delicious new flavours of mousses for Veganuary, Dark Chocolate Mousse with Ganache and a Dark Chocolate Mousse with Salted Caramel.
The mousses are sold as twin-packs in Gü's fully recyclable glass ramekins, and can be found in all major supermarkets.
RRP: £3.50 a pack
Tideford's new soups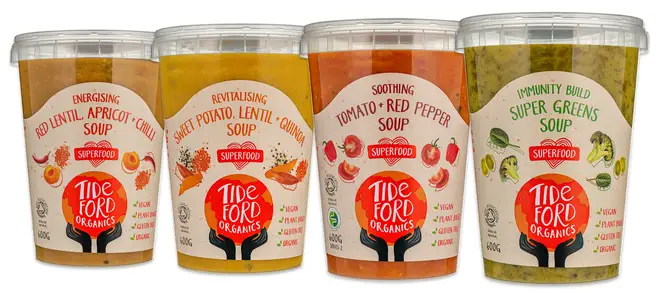 Tideford's have launched a delicious new range of 'superfoods' soups, which are perfect winter-warmers.
The Superfoods range includes six fresh soups, which are available from Sainsbury's, Ocado, Amazon & Abel & Cole.
RRP: £2.89
Caffè Nero new vegan menu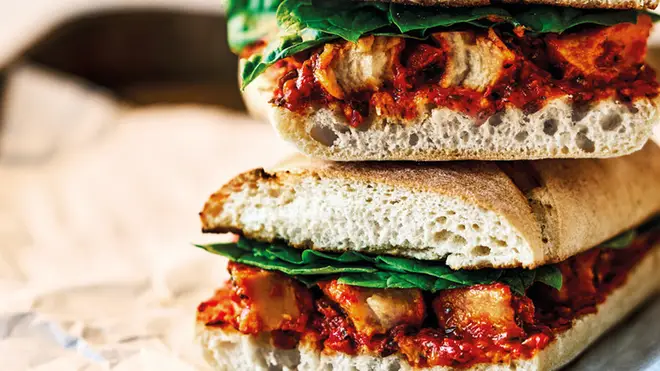 Coffee chain Caffè Nero have launched an incredible range of products to their Veganuary menu, which was made in collaboration with plant-based meat company THIS™.
The new menu includes plant-based chicken arrabbiata panini and a sausage ciabatta, which will be available to buy nationwide from January 6.
RRP: for the plant-based chicken arrabbiata panini and £3.65 for the sausage ciabatta.
Plant-Based Chicken Breast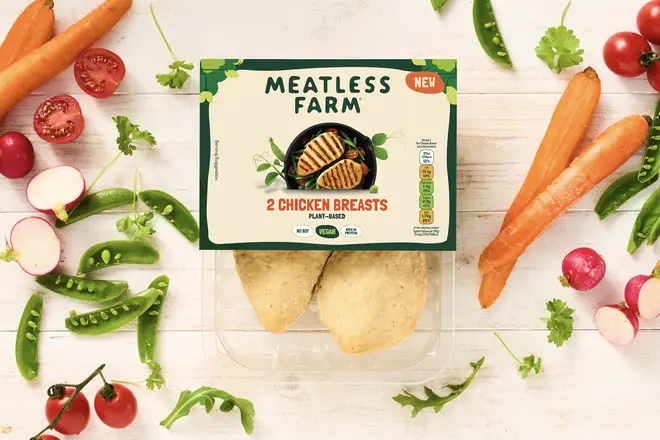 Meatless Farm is launching the UK's first whole Plant-Based Chicken Breast for Veganuary, which is soya-free and made from peas.
The chicken breast perfectly replicates the taste and texture of chicken, and can be served whole or shredded.It will be available to buy from Tesco and Asda on January 3.
RRP: £3.50
Lilk plant milks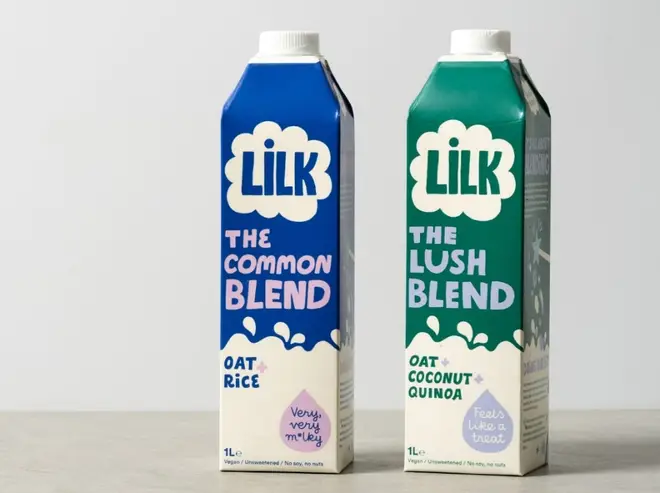 Plant-based milks have skyrocketed over the last few years, with a number of options including oat, soya, coconut and almond available to buy.
Lilk have created two new delicious versions, which feature blending grains and seeds. These are The Common Blend (oat and rice) and The Lush Blend (oat, coconut and quinoa).
They will be available to buy from Ocado in January.
RRP: £2.00 (The Common Blend) and £2.25 (The Lush Blend)
Nutrigums - Immune Bears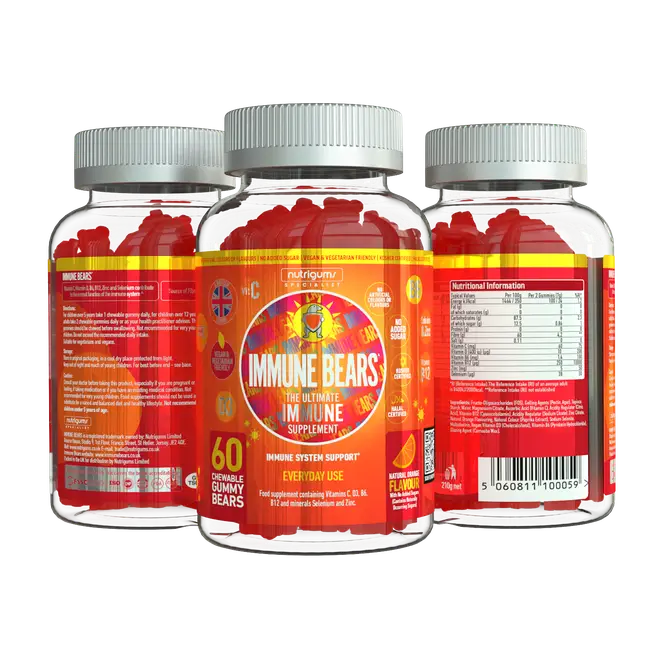 Nutrigums are a vegan-friendly vitamin gummy brand, and they've just launched a new product called Immune Bears, which contain Vitamins D3, B12, and C.
Pizza Express vegan menu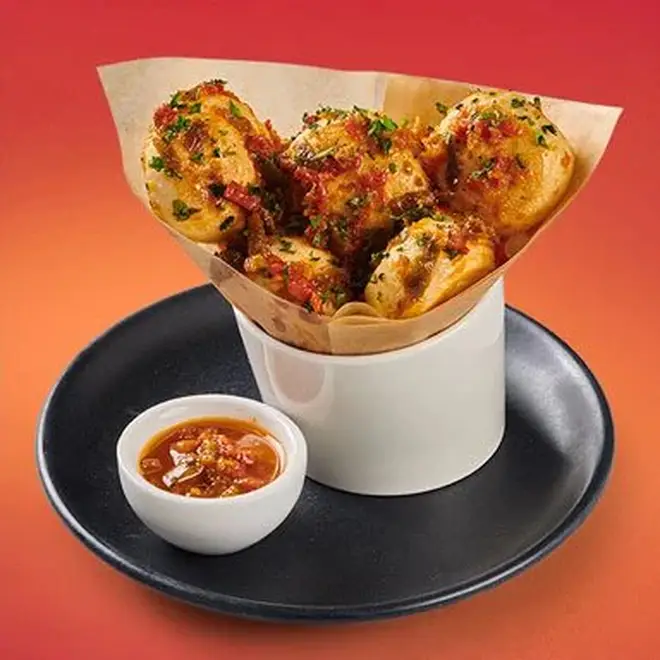 Gone are the days of having just one vegan option, as Pizza Express has a whole menu full.
Think dough balls and garlic bread for starters, followed by jackfruit 'pepperoni' pizza or vegan calzoni.
To finish things off, Pizza Express are offering sorbets as well as a vegan carrot cake.
Find out more on their website here.
Heck Italia burgers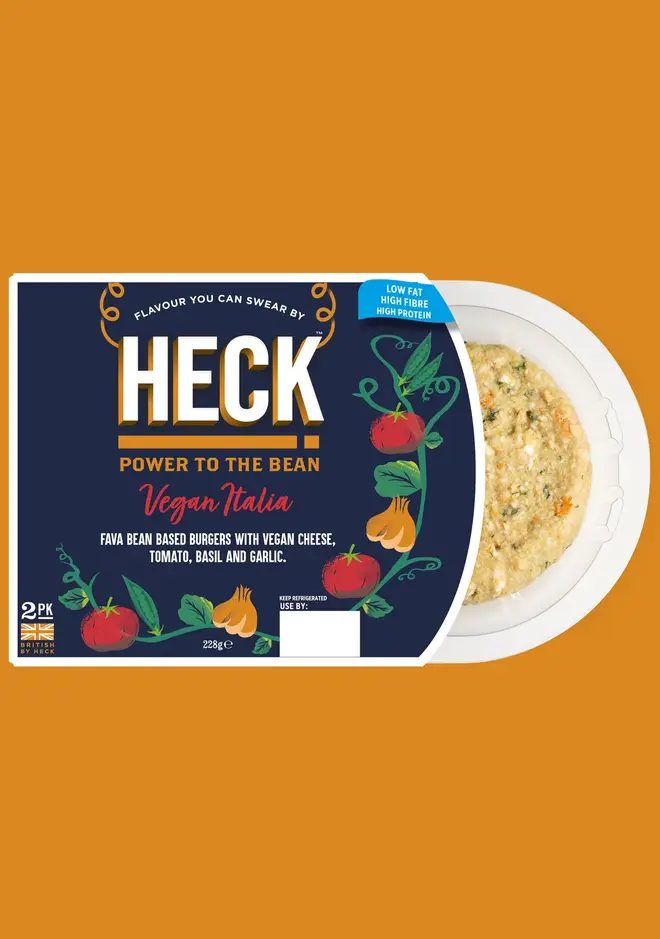 Heck's new vegan burgers are inspired by their best selling Italia recipe.
They are fava bean based and packed full of vegan cheese, tomato, basil and garlic.
RRP: £2.50 from Heck
Shore Seaweed chips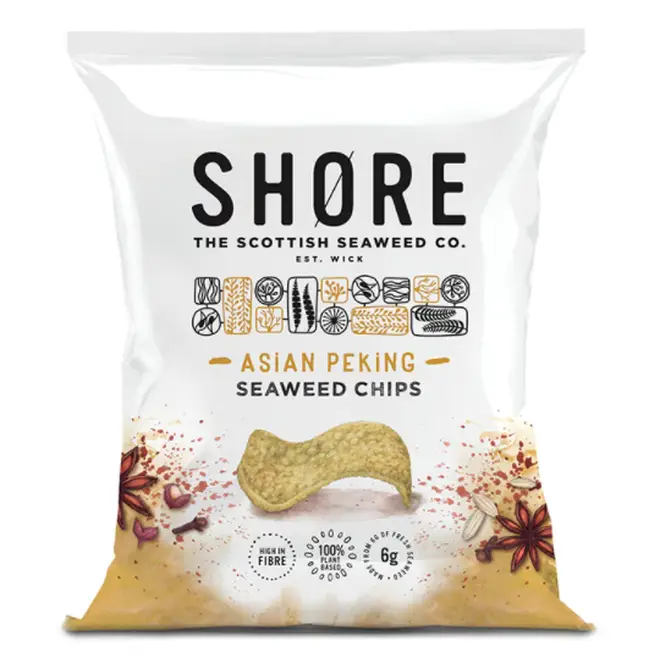 These deliciously crunchy seaweed & supergrain chips are 100% plant based and come in three delicious flavours.
Get your hands on Asian Peking, Lightly Salted or Sweet Sriracha for a light and crispy snack.
RRP: 99p from Holland and Barrett
Mr Bao vegan menu at Amazing Grace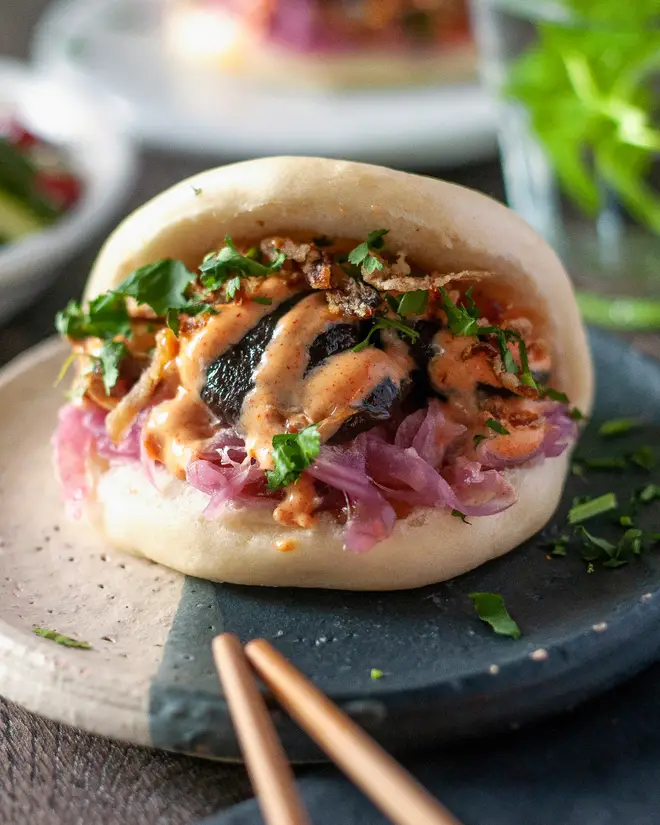 Amazing Grace is a brand-new live music venue and restaurant in London Bridge that serves food from Mr Bao, and they're adding an incredible range of new vegan dishes to their Veganuary menu.
Highlights include Teriyaki style shiitake mushroom bao, pickled red onion, crispy shallots, vegan Sriracha mayo and Steamed and deep-fried aubergine in fiery doubanjiang sauce.

Wahaca new vegan menu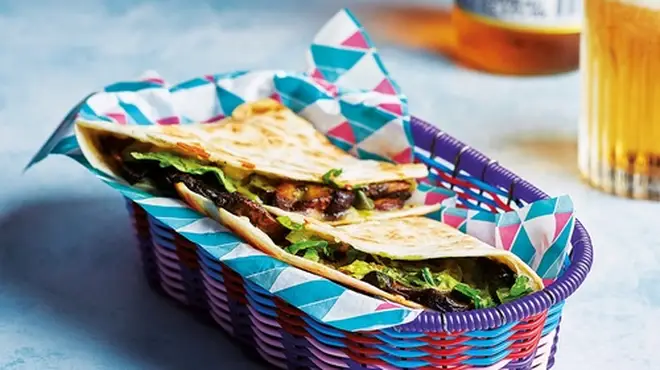 Mexican restaurant group Wahaca is kicking off the year with a menu packed full of plant-based and planet-friendly street options.
Available both in restaurants and via Deliveroo, why not try their new Vegan set menu which serves two and serves up a fresh, delicious feast of plant-powered street food dishes.
These include Wahacamole, ​Allioli mushroom club quesadillas, Zesty bean tostadas and Organic squash tostadas.
BLOCKHEAD Functional SWEETS +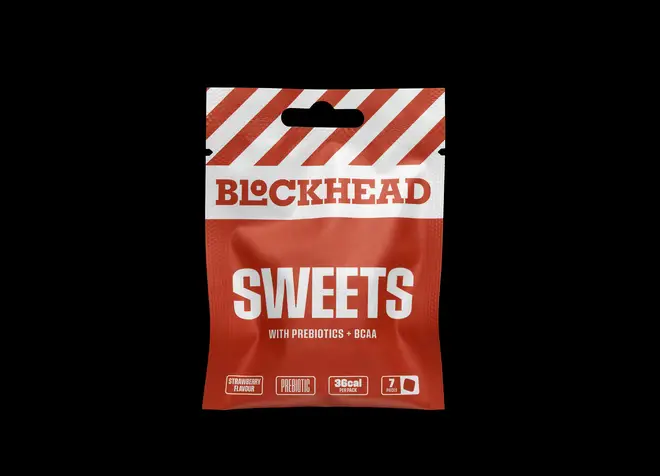 BLOCKHEAD are the UK's leading functional confectionery brand for people on the go, and they've launched a brand-new product for January 2022.
The strawberry-flavoured sweets contain prebiotics and protein building blocks known as Branch Chain Amino Acids (BCCA), and are available to buy from Amazon and WH Smith.
RRP £1.75
Nutriburst Vegan Gummy Vitamins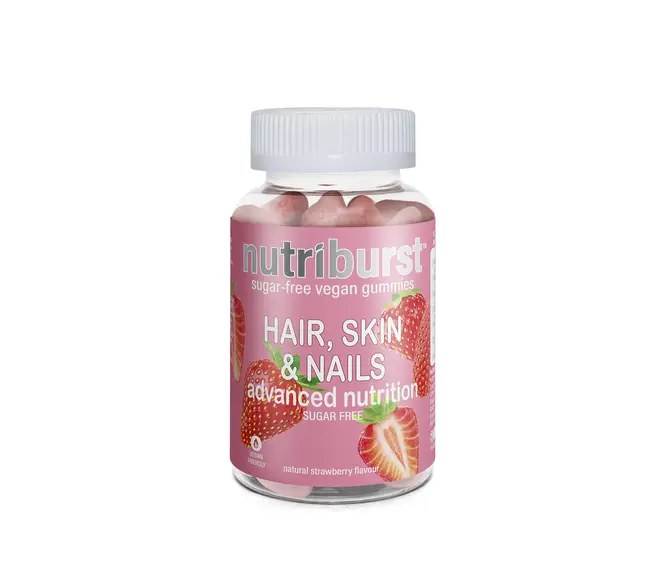 Nutriburst are a new vegan supplement brand that sell a range of sugar-free gummies, including Vitamin C, all-round multivitamin, and Hair, Skin and Nails.
They are available to buy on their website.
RRP: £19.99-£22.99
New Squeaky Bean ready-to-eat Cured Meat Style Slice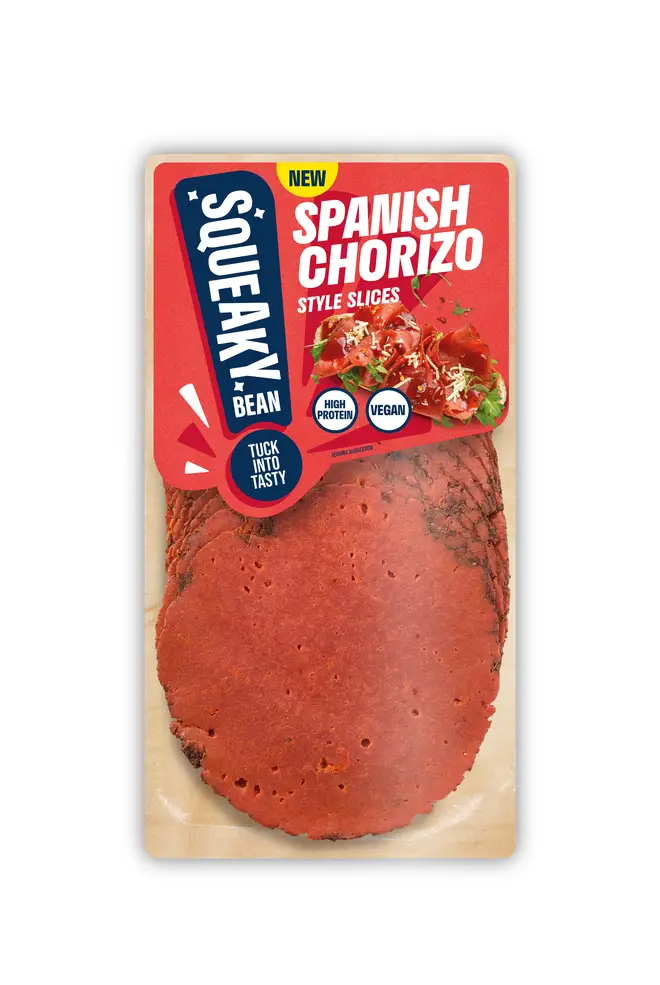 Squeaky Bean, an incredibly delicious plant-based meat brand, have launched new cured meat-style slices for Veganuary.
These include Spanish Chorizo, Milano Salami, and The New Yorker Style Sandwich Duo (featuring Pastrami Style Slices and plant-based American Style Cheese.
They are available to buy in Tesco.
New Honest Burger restaurant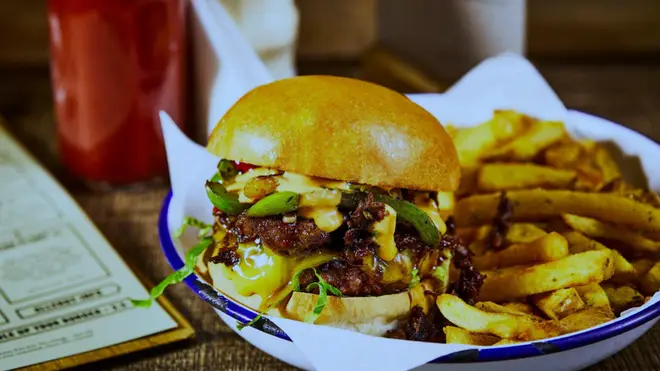 V Honest is the new vegan restaurant from Honest Burgers which is located in Covent Garden and offers an extensive range of plant-based burgers, sauces, and sides.
Along with the new restaurant, V Honest burgers will be available from delivery-only kitchens across London offering a delicious Chilli burger, Buffalo fried chick'n and teriyaki burger.
Find out more at Honest Burger
Knoops plant-based chocolate flakes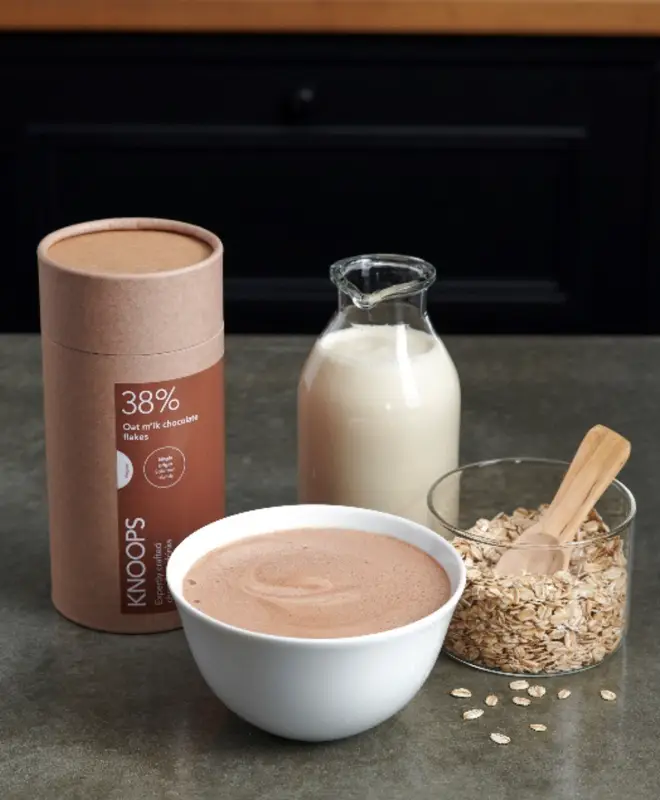 Knoops delivers the ultimate plant-based chocolate drinking experience this Veganuary with its range of dairy-free chocolate drinks.
It has now launched a limited edition plant-based 38% Oat M*lk Chocolate which is available throughout January and are made with chocolate made at Firetree Chocolate.
This UK-based bean-to-bar chocolate maker sources some of the world's finest and rarest cocoa beans, buying direct from carefully selected farmers on remote volcanic islands in the South Seas and Oceania and paying a premium for their beans. 
Available to buy at Knoops
The Real Greek vegan menu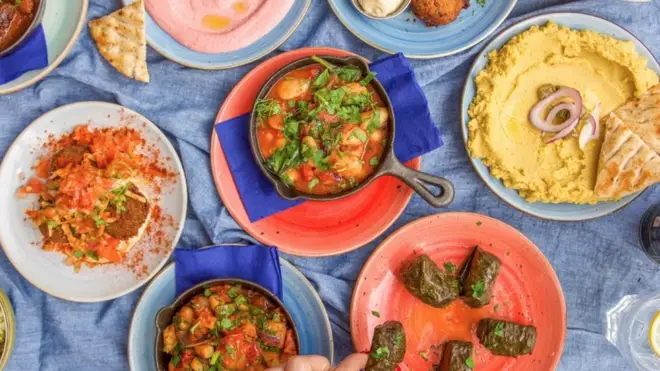 The Real Greek is serving a new Veganuary menu in January, featuring a range of Aegean plant-based meze dishes across it's restaurants in London.
The delicious set menu includes a selection of four plates including Soutzoukakia (Vegan Meatballs) and Jackfruit Stifado, as well as Crudités or Greek Flatbread, Grilled Aubergine and Gigandes with Spinach.
The set menu prices start at £9.95 per person.
When in Rome wines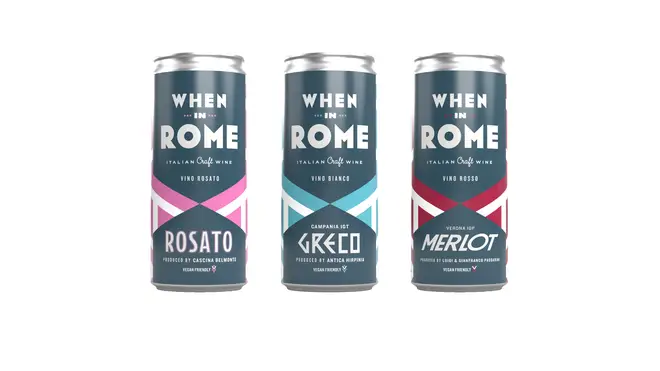 A few years ago, the idea of a good quality canned wine would have been unimaginable - but there are now loads of incredible products that are not only convenient, but delicious as well.
When in Rome, the UK's leading alt-format wine brand, have created a new vegan canned wine gift box containing 3 of their best sellers - The Greco, Rosato and Merlot.
RRP: £11.99
Barries gourmet vegan mayo

Vegan mayo has seen a rise in popularity over the past few years, and London-based vegan start-up brand Barries has now upped the game with the launch of five delicious flavours.
These include Original, Miso & Sesame, Smoked Paprika, Rosemary & Thyme and Scotch Bonnet, and all come free from any stabilisers, preservatives, or additives.
They are available to buy from their website and Planet Organic.
RRP: £3.20 for a 300ml jar