UK Weather: Map shows exactly where 30C October heatwave will hit
3 October 2023, 17:07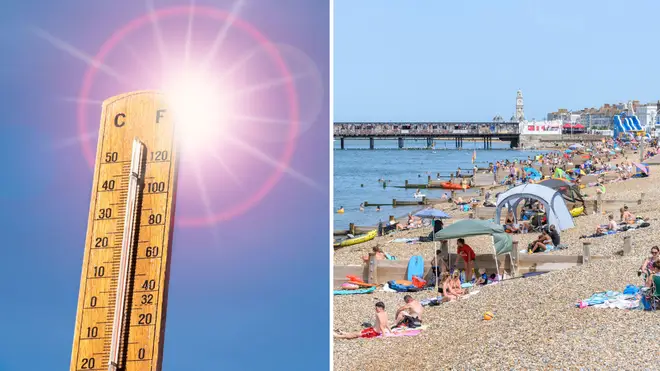 Brits could be set for a record-breaking October after weather experts say '30C can't be ruled out' this coming weekend.
Britain is set for a scorching autumn heatwave as temperatures could hit highs of 30C, according to weather forecasters.
From Friday onwards, temperatures are expected to pick up for much of UK, in particular the south and south-east, as highs of 21C are firmly on the cards.
A "a substantial area of high pressure" is sweeping up from Europe and could bring "a significant rise in temperatures for many parts of the country", explained Exacta Weather expert James Madden.
He added: "30C also can't be ruled out as we head into this weekend."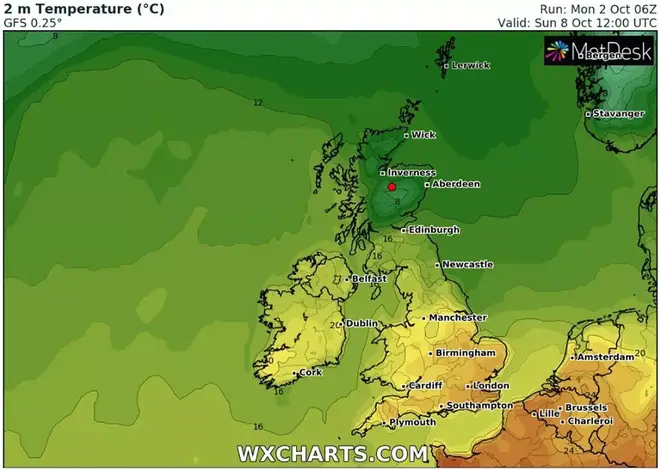 Sun seekers are looking forward to basking in the warmth after a week of rain, with the mercury predicted to reach the toasty 20Cs in most areas on Saturday and Sunday.
Netweather forecaster Jo Farrow even described the upcoming conditions as "a throwback to summer".
The Met Office explained the reason behind the mini heatwave, with meteorologist Alex Burkill saying: "We have some warmer air that is feeding its way in.
"Through the end of the week and into the weekend a frontal system continues over Scotland but the jet stream is pushing its way northwards.
"That will allow for some warmer air to feed in from the south.
"By the time that we get to the weekend, temperatures are likely to be even higher still, in the mid or possibly even high 20Cs."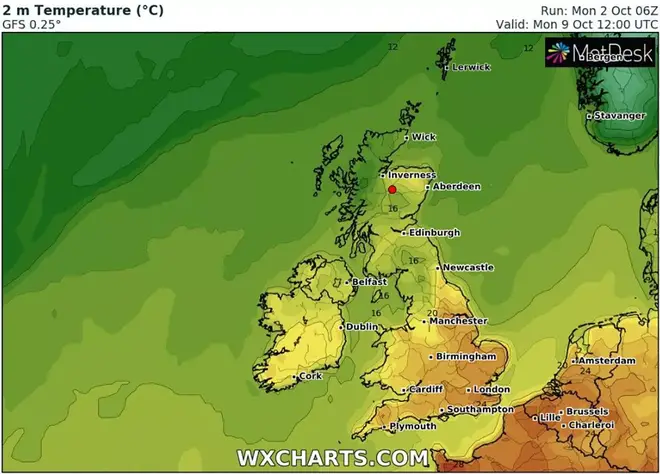 WX Charts have published a series of advanced weather modelling maps, which chart exactly where Brits will feel the unexpected October heat.
The south-east and East Anglia will get the best of the sunshine on Sunday, Monday and Tuesday, along with southern-central regions and the Midlands.
The hot spell also looks likely to reach the east coast and more of the west by early next week.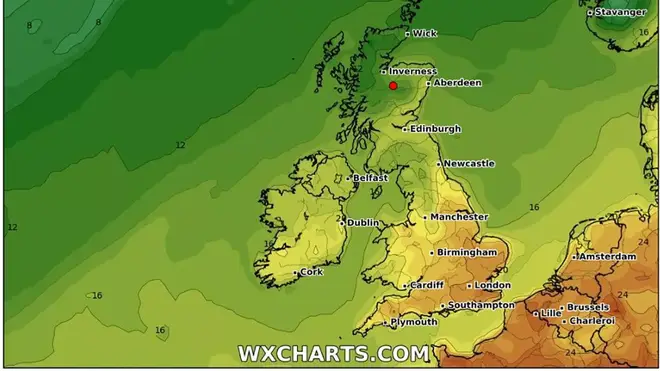 The sizzling predictions come after what has officially been the hottest September in UK history, based on the average maximum temperatures across the country.
Forecaster James Madden added that October will likely smash the same record due to a balmy jet stream pushing towards the south coast.
"The UK has just experienced the hottest September in its history, with average maximum temperatures of 22C, up from the previous record of 20.9C set in 1895," he said.
"In addition to this we could also see some additional record-breaking weather for the time of the year."
Although the Met Office is expecting "unusually warm [temperatures] for October" the national weather agency predicts temperatures will "trend downward towards the middle of the month".
Read more: