Energy price cap 2023: Are energy prices going up this winter?
27 September 2023, 12:57 | Updated: 27 September 2023, 13:59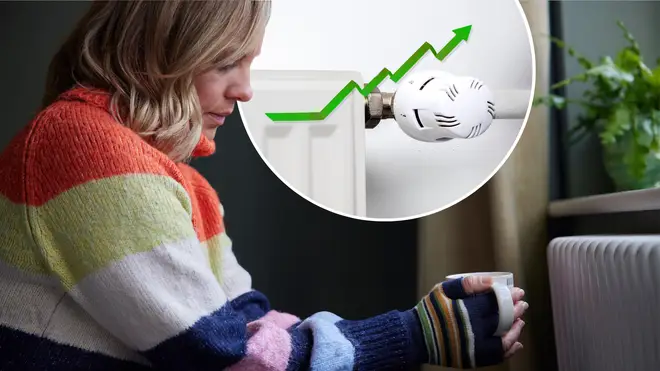 What is the energy price cap? Are energy prices going up this winter? Here, we break down the details.
As the cold weather creeps in, Brits are beginning to think about managing their money on the run up to Christmas.
So it's welcome news that millions of families will see a fall in bills this weekend as the new energy price cap comes into force on 1st October.
Ofgem has revealed the rate will drop to £1,923 a year for the average household, but what does this actually mean for Brits?
As Martin Lewis urges energy customers to take meter readings before Sunday, we look at what has been said about gas and electricity prices in 2023, including how they will impact people directly.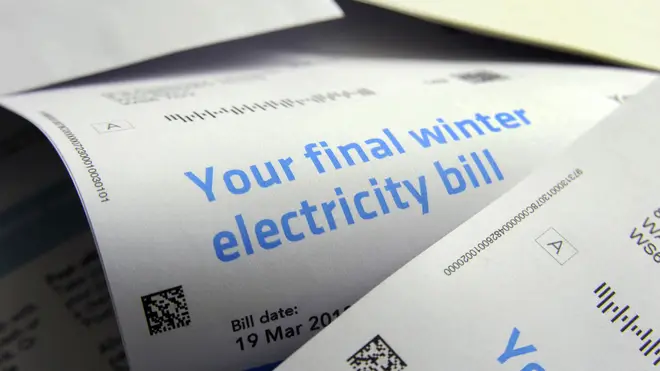 What has Martin Lewis said about the energy price cap?
Martin Lewis has dished out advice on how to make the most of the new energy price cap rate, which comes into play on 1st October.
Speaking on Good Morning Britain, he told viewers the price of electricity will go down by around 9 per cent, while gas will drop by roughly 8 per cent.
However, he also noted that standing charges were increasing by 1 per cent, meaning bills won't be as low as originally projected.
Marin said: "All in all, the average is seven percent. So that means for every £100 you pay now, on average, you'll pay £93 from Sunday.
"But it's worth noting lower users get less of a drop, higher users get more of a drop because of the way they've structured it by putting standing charges up and putting unit charges down."
"Because prices are changing, I call this meter reading week and that means if you are on if you pay by monthly direct debit and you don't have a working smart meter, you should be doing a meter reading sometime during the next week."
What is the energy price cap?
The energy price cap was first introduced by Ofgem in January 2019.
Its aim was to limit what households pay for each unit of gas and electricity they use.
The UK regulator sets the energy price cap every three months in a bid to fairly reflect the cost of energy.
Over the summer, it sat at £2,074, meaning UK households paying for gas and electricity from the same company could expect bills to come annually in at this rate - if you are on variable-rate tariff and paying by direct debit.
But on 25th August, the UK regulator announced the latest energy price cap figure for 2023, predicting it would fall to around £1,923 per household.
When does the energy price cap change?
The energy price cap changes every three months, specifically in January, April, July and October.
It was last updated on 1st July 2023, with the next update due on 1st October 2023 – this will run through to 31st December 2023.
The latest forecast by Ofgem, revealed on 25th August, stated the energy price cap will fall by 7% to £1,923 a year come October.
This is for a typical dual-fuel household on a variable-rate tariff paying via direct debit.
While this might sound like good news for Brits, research has revealed that many people could end up shelling out more for energy annually.
Resolution Foundation, an independent think-tank who work to improve the lives of those on low-to-middle incomes, predicts that 7.2million people in England will face higher energy bills this coming winter.
While Ofgem announced the typical household energy bill will fall this winter, senior economist Jonathan Marshall of the Resolution Foundation study said: "More than one-in-three households across England will be shocked to discover that their energy bills could actually be higher this winter than last winter."
"This increase will be particularly acute for England's poorest families, a quarter of whom will spend at least £100 more on energy bills this winter compared to last year."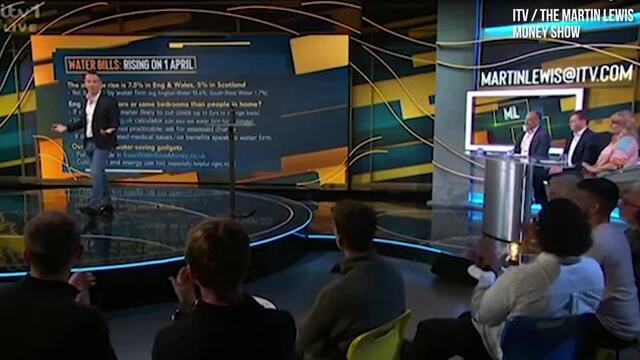 Martin Lewis reveals tip to save on water bills
Are are energy prices going up this winter?
As UK residents begin to ask questions about price hikes and bill prices, economist Jonathan Marshall explains some shocking truths behind the energy price cap figures.
"Over one-in-three households across England will pay higher energy bills this winter than last winter – including almost half of poor families," he said.
"Although the price per unit of energy is falling, this will be offset by a rise in the daily standing charge, and the fact that last winter's universal £400 energy support is not being repeated."
He's worried the most vulnerable people in the UK will be affected by the changes.
"With these energy bill increases coming on top of a prolonged period of fast-rising food and housing costs, the cost of living squeeze is far from over.
"And, although Government schemes have improved their targeting of support throughout the crisis to those most in need, significant gaps remain which should be urgently addressed to help the most vulnerable get through the challenging months ahead.
He concluded: "In the longer term, the Government needs to reduce the UK's dependency on gas, and improve the state of our home insulation, to prevent the winter energy crisis from becoming an annual occurrence."
Read more: