Martin Lewis' Money Saving Experts share top gas and electricity bill tips for 2023
27 September 2023, 13:52 | Updated: 27 September 2023, 14:01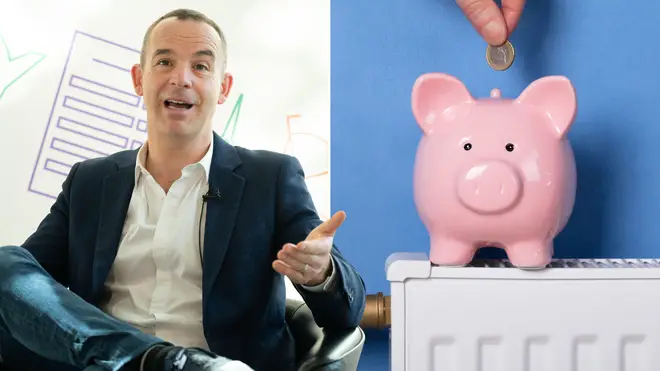 With the energy price cap change coming into force on 1st October, Martin Lewis's team explains how you can save on bills.
Martin Lewis is on a mission to help Brits slash their bills as families continue to face the cost-of-living crisis.
The finance guru wants households to make the most of their hard-earned money and keep costs to a minimum as energy prices soar.
With the new energy price cap rate coming into effect on 1st October, his team of official money saving experts has revealed the best ways you can save cash this coming autumn.
From smart advice to easy at-home tweaks, here's how to lower your outgoings.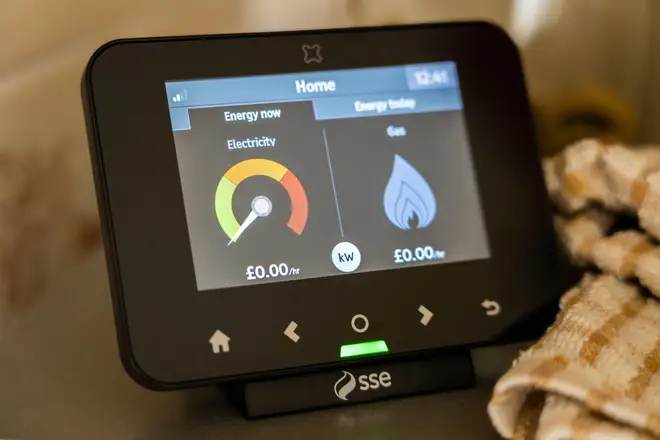 Heat your home only when you need it
According to the Energy Saving Trust, it is more cost effective to turn the heating on only when you need it.
Don't leave the heating on low all day as you think it's more energy efficient – it's not, as a certain amount of heat will constantly leak from the building.
Turn your devices off at the mains
You may think leaving your charger in a turned-on plug socket or the TV on standby wouldn't use electricity, but it does, says British Gas.
Games consoles, laptops and other tech devices draw small units of energy when left plugged in, even if they're not in use.
Switch everything off at the wall and you could save up to £60 a year.
Sign up to a smart meter
Although smart meters won't directly affect your bills, you are likely to be much more aware of the energy you're using day-to-day.
So signing up to a smart meter is a great way to stay on top of your usage, even if it just serves as a reminder to look at ways to cut back.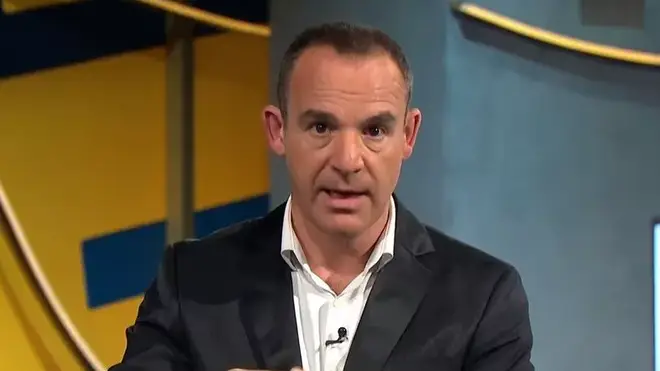 Turn off the lights
It's no secret that turning the lights off when you leave the room can save money.
Be mindful of how many lights are on in your house at any one time, this will make you more savvy when it comes to simple ways to save electricity.
Leave your heating on if you're away
This seems counter-intuitive but leaving the heating on when you're away for a weekend or a holiday is beneficial in the long run.
It can stop your house getting too cold, causing damage such as flooding from frozen pipes that burst.
"The general rule is to keep your heating at a minimum 12 degrees (but some say at least 15 degrees), rather than switching it off completely," says moneysavingexpert.com
Set the system timer on your boiler
Experts advise you set the timer on your central heating system if you use gas, oil or LPG (liquefied petroleum gas), meaning the hot water only comes on when you need it.
"If you use an electrical immersion heater and have an Economy 7 or 10 tariff (where energy is cheaper at night), it's cheaper to heat your water during the night," revealed Martin's team.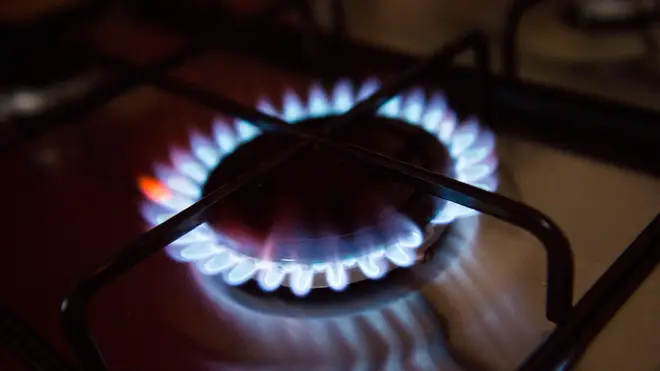 Maximise your washing machine
If you run a busy household, sometimes it's easier to chuck a couple of school uniforms into the wash or a sports kit for a freshen up instead of a huge load.
But to save money, try doing fewer loads a week and make sure the machine is full to the brim.
Another easy way to slash those bills is to lower the washing temperature to 30°C.
Limit your tumble dryer use
According to the Money Saving Experts, tumble dryers are one of the most expensive appliances you can run in your household.
"You're typically paying up to £1 a load," explained Martin's team.
There are some great alternatives out there to save huge amounts of cash, from indoor clothes airers to the washing line.
Load up the dishwasher
Just like the washing machine, the dishwasher uses a decent amount of energy so make sure it's loaded up fully and stacked in the most effective way.
The Energy Saving Trust advises you start by cutting back by one run a week – and forget about rinsing first, it just wastes hot water.
Adjust your fridge and freezer
Fridges should run at 5°C and freezers at -18°C, says the Food Standards Agency, so don't waste money and energy by setting them any cooler than this.
Most are simple to tweak with a numbered scale, usually found above the top shelf or on a wall inside.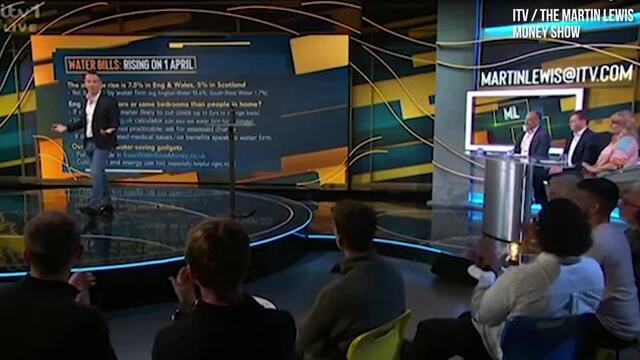 Martin Lewis reveals tip to save on water bills
Max out your air fryer and microwave
Ovens can be essential when it comes to catering for big family meals, but air fryers and microwaves can cut back on energy.
They don't take as long to heat up and can hugely speed up cooking time – just be clever with how you use them, as Martin Lewis has previously pointed out.
Get savvy with your showers
"Cutting just a minute off your shower time could save £35 a year in energy bills, and a further £30 a year in water bills if you have a meter," revealed moneysavingexpert.com.
Either set an alarm or become more mindful of how long you're spending under that hot water jet every morning.
Block your draughts
Draughtproofing your house can save up to £58 a year, according to the Money Saving Experts.
If you live in an old property it's worth investing in some draught excluders, or even looking into insulation for your home.
Check out the Great British Insulation Scheme to see if you're eligible for a grant.
Read more: