Urgent warning for UK holidaymakers with red passports
14 July 2023, 11:04 | Updated: 14 July 2023, 15:08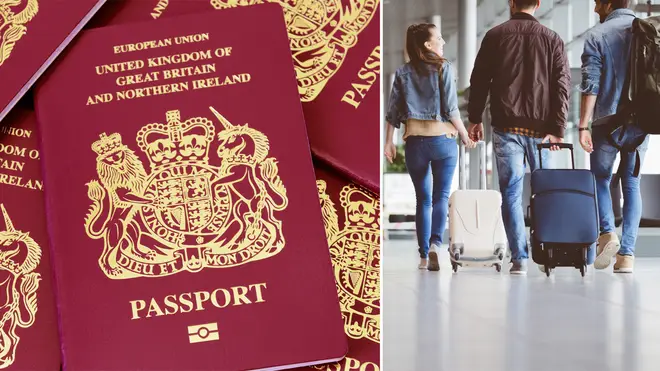 There are more than 100 countries that won't let you in if your passport is due to expire within the next six months.
Anyone heading on holiday this summer is being warned about a rule which could stop them making it through passport control.
Since the UK left the EU on January 31, 2020, the colour of the British passport changed from burgundy to navy blue.
While they are still valid for ten years, some holidaymakers believe this means they can travel right up until the moment it expires.
The Post Office website states countries like Canada, Australia and the USA allow travellers in with passports that are valid for just the length of their stay.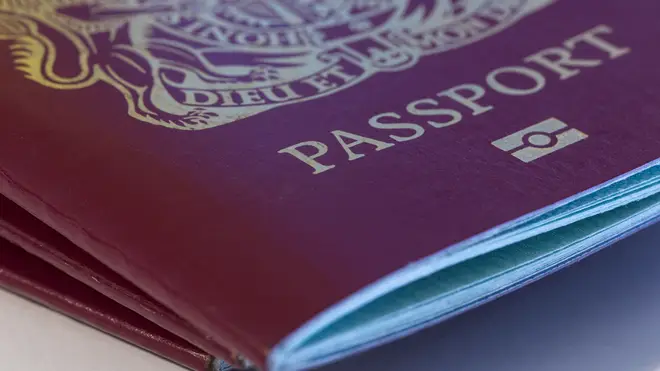 However, according to VisaGuide.World, there are 70 countries that operate a six-month passport rule, while another 41 require three months of validity.
New blue passports won't expire for a while, so those who have one don't need to worry, but thousands of people are still able to use their red passports which are no longer issued.
Here's a list of all the countries with passport validity rules:
70 countries that have a six-month passport rule:
Afghanistan, Indonesia, Samoa, Algeria, Iran, Saudi Arabia, Anguilla, Iraq, Singapore, Bahrain, Israel, Solomon Islands, Bhutan, Jordan, Somalia, Botswana, Kenya, Somaliland, British Virgin Islands, Kiribati, Sri Lanka, Brunei, Laos, Sudan, Cambodia, Madagascar, Suriname, Cameroon, Malaysia, Taiwan, Cayman Islands, Marshall Islands, Tanzania, Central African Republic, Micronesia, Thailand, Chad, Myanmar, Timor-Leste, Comoros, Namibia, Tokelau, Côte D'Ivoire, Nicaragua, Tonga, Curacao, Nigeria, Tuvalu, Ecuador, Oman, Uganda, Egypt, Palau, United Arab Emirates, El Salvador, Papua New Guinea, Vanuatu, Equatorial Guinea, Philippines, Venezuela, Fiji, Qatar, Vietnam, Gabon, Rwanda, Yemen, Guinea Bissau, Saint Lucia, Zimbabwe, and Guyana.
41 countries that have a three-month passport rule:
Albania, Lithuania, Austria, Luxembourg, Azerbaijan, Malta, Belarus, Moldova, Belgium, Monaco, Bosnia and Herzegovina, Montenegro, Czechia, Nauru, Estonia, Netherlands, Finland, New Zealand, France, North Macedonia, Georgia, Norway, Germany, Panama, Greece, Poland, Honduras, Portugal, Iceland, Senegal, Italy, Slovakia, Jordan, Slovenia, Kuwait, Spain, Latvia, Sweden, Lebanon, Switzerland, and Liechtenstein.
Countries with other validity rules:
Bermuda - 45 days upon entry
Eritrea- three months on arrival
Hong Kong- three months on arrival
Lebanon - three months on arrival
Macau - three months on arrival
Micronesia - four months on arrival
South Africa - three months on arrival
The Maldives - three months on arrival
Zambia - four months on arrival