European heatwave: Brit holidaymakers warned over temperatures of 45C across Spain, Italy and Greece
13 July 2023, 12:35
Brits planning holidays to Spain, Turkey, Greece and Italy in the next two weeks have been warned over a deadly heatwave.
British holidaymakers hoping to take off abroad for some sunshine are set to get more than they bargained for as a heatwave will send temperature soaring to 45C and above.
Italy, Greece, Spain and Turkey are among the popular holiday destinations expected to be put at risk by the anticyclone weather system from the Sahara Desert.
The weather system causing chaos for locals are tourists has been named Cerberus, Dante's three-headed dog in Greek mythology.
People have been warned that the weather conditions will pose a risk to life, with ten major cities in Italy – including Florence and Rome – being struck with a red weather warning.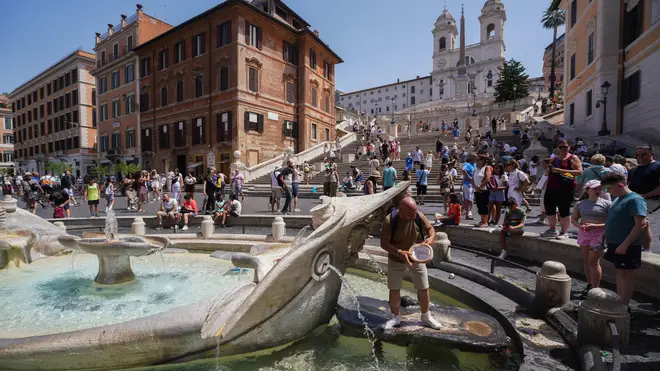 Opposed to other weather warnings, this one means that there is a risk to life for all people, not just the vulnerable.
The heatwave is set to last up to two weeks, with temperature in some areas of Europe to peak to 45C early next week.
Italian islands Sardinia and Sicily are expected to see the highest temperatures, with reports that the mercury could reach 48.8C.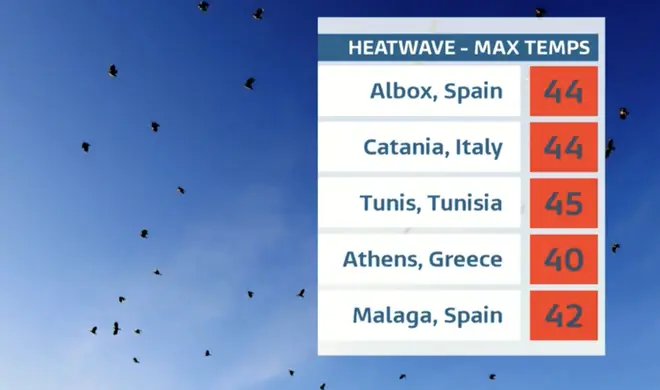 Locals and tourists visiting the effected areas have been advised to drink at least two litres of water a day and to avoid coffee and alcohol.
Italian politician Nicola Fratoianni put out a statement on social media this week after a 44-year-old man died in the town of Lodi, near Milan, after passing out in the heat.
"We are facing an unbearable heatwave", he wrote: "Maybe it's the case that in the hottest hours, all the useful precautions are taken to avoid tragedies like the one that happened today in Lodi."
Read more: