Weather forecast: When is the next UK heatwave?
7 August 2023, 12:05 | Updated: 7 August 2023, 12:09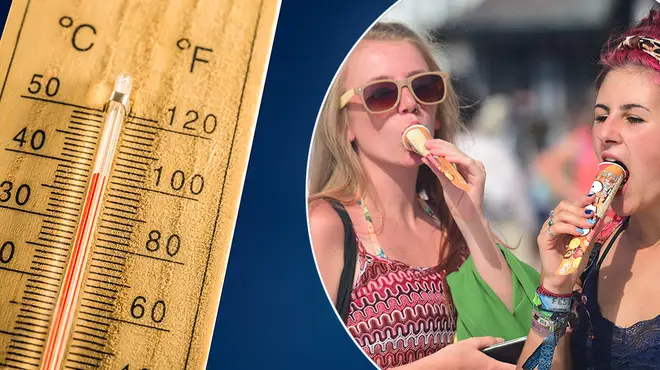 The British summer time has taken a short pause thanks to recent high winds, Storm Antoni and downpours but, can we expect another heatwave soon? Here's the latest weather outlook and when we can hope for warm temperatures again.
June got the UK's summer off to a great start with clear blue skies and temperatures hitting above 30C, it was also named the hottest on record - so when can we expect the next UK heatwave?
Some weather forecasters have predicted it won't be long until Britain is basking in sunshine again, with some even suggesting we could see highs of 40 degrees like 2022, but so far, August's outlook hasn't looked promising.
The month, which brings with it high pollen counts and the school summer holidays, has so far been windy, wet and even brought with it Storm Antoni. But could things be looking up?
Here's everything you need to know about the next potential heatwave in the UK.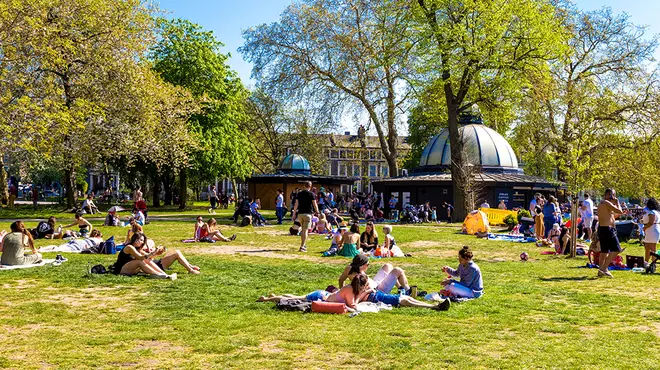 When is the next heatwave in the UK?
Following a very wet and windy weekend with Storm Antoni, Brits are excited to see the sunshine return with the possibility of some higher temperatures.
Read more: 8 simple and cheap ways to cool down a room during a summer heatwave
Read more: When is it too hot to walk your dog?
While the chances of an actual heatwave seem low, people will be very happy to hear things are brightening up.
Forecasting the immediate outlook up until Friday 11th August, the Met Office said: "Drier and brighter on Wednesday and Thursday, perhaps with a few showers. Temperatures rising, reaching into the mid to high twenties briefly. Turning cooler Friday as cloud and rain returns."
As we look more towards the end of the month they say there will be "mixed conditions", however, there will be mostly dry and sunny conditions. They added: "Temperatures will near to or slightly above average."
Making predictions for the end of the month and the beginning of September, things become slightly more unsettled again.
"There is likely to be a mixture of some dry, settled weather but also some spells of wetter, more unsettled conditions," they forecast.
"There is a risk of some heavy rain or thunderstorms at times. Temperatures are expected to be close to average for the time of the year, but some warmer spells are also possible."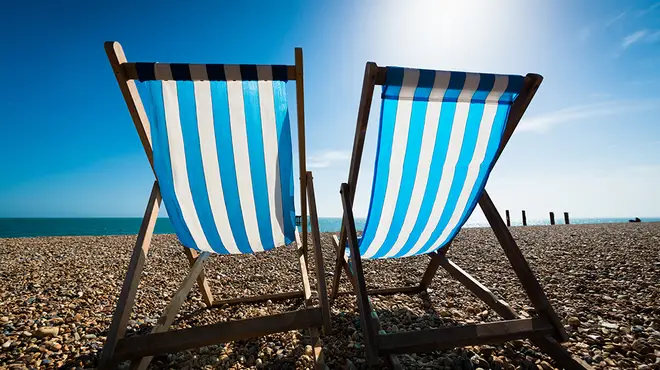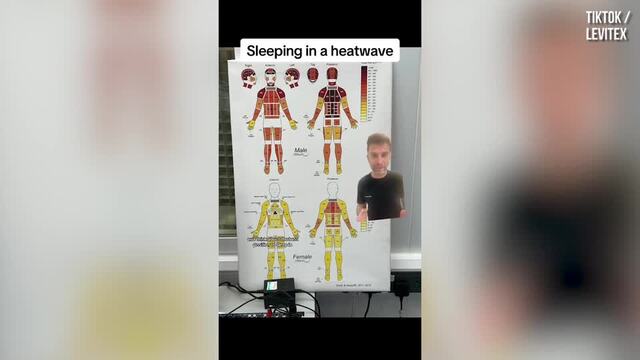 TikTok shows hack for sleeping in a heatwave
Is there going to be a 40 degree heatwave?
At the moment, there is no 40C heatwave on the horizon for the UK, however, parts of Europe still battle on with their dangerous temperautes.
However, experts had previously suggested the chances of another 40 degree stint were high this year.
Meteorologist Jonathan Vautrey told GB news: "Towards the middle to the end of July there is an increasing chance that high pressure may become established.
"On balance northern areas are more likely to see drier conditions with southern areas seeing greater risk of showers and thunderstorms. We can say there is a greater than normal chance of heat waves for the whole period of the middle to the end of July.
"We got 40C last year and before that happened no one thought there was an outside chance. There's also a possibility we do continue to see those trends."
What is the definition of a heatwave?
A hot stint of weather officially becomes a heatwave when an 'extended period of hot weather happens relative to the expected conditions of the area at that time of year'.
In the UK, a heatwave title is met when a spot records at least three consecutive days with a maximum temperature that meets or exceeds the temperature threshold. This threshold is county dependent in the UK.