Storm Agnes: Where and when is the torrential weather going to hit?
26 September 2023, 16:00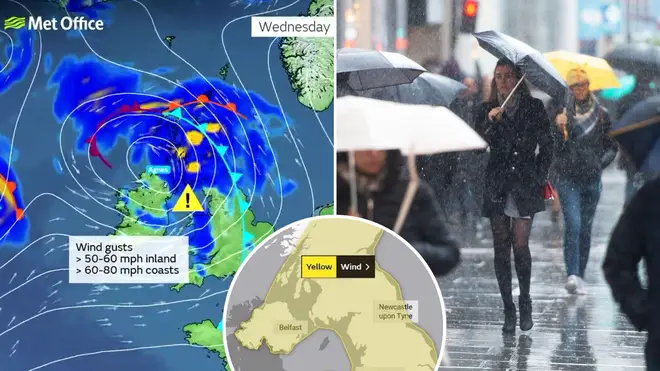 Heavy downpours and high-speed winds are set to batter Britain this week, but where is Storm Agnes now and when will it hit?
Brits are bracing themselves for severe flooding, power cuts and fallen trees this week as Storm Agnes rolls towards the UK.
The Met Office has issued three yellow warnings for Wednesday, including two for rain and one for wind, across England, Scotland, Northern Ireland and Wales, warning residents of torrential rain and heavy winds from mid-week onwards.
Extreme downpours and powerful gales are expected to cause chaos from noon on Wednesday to Friday lunchtime as alerts have been put in place for 48-hours.
Forecasters have predicted gusts of up to 80mph across the country, and around 60mm of rain within parts of Scotland.
Weather experts are urging Brits to remain on high alert as the first named storm of the season could cause damage to buildings and spark "dangerous conditions" along coastlines.
The most forceful winds will likely hit beaches, towns and villages that border the Irish Sea.
Met Office Chief Meteorologist Steve Ramsdale said: "While the precise track and depth of Storm Agnes is still being determined, there's a high likelihood of wind gusts around 50 to 60mph for some inland areas.
"Exposed coastal areas could see gusts of 65-75 mph with a small chance of a few places seeing around 80mph.
"As well as some very strong winds for many, Storm Agnes will also bring some heavy rain, with the highest totals more likely in Scotland, northern England, Wales and Northern Ireland.
"Around 60mm of rain is possible in a few places over high ground in Scotland."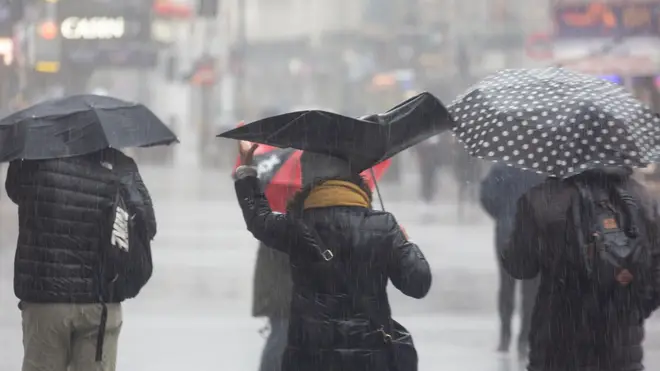 Met Office spokesperson Oli Claydon added that Storm Agnes is expected to cause disruptions within the Irish Sea ferry network.
He said: "The storm centre itself remains over the Atlantic and will continue approaching and cross the UK through Wednesday afternoon and will move away Wednesday night into Thursday.
"In terms of most impacted areas, we're looking at the Irish Sea coasts, so south-eastern parts of Northern Ireland, west and north-western coasts of Wales, and the north-western coast of England."
The Royal National Lifeboat Institution urged Brits to steer clear of potentially life-threatening locations due to the extreme weather.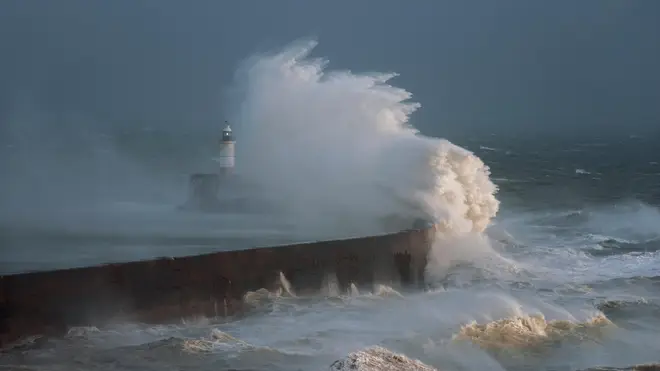 RNLI water safety partner Sam Hughes said: "The RNLI advises staying a safe distance away from the water and cliff edges as the conditions could knock you off your feet or wash you into the sea. It is not worth risking your life.
"If you see someone else in danger in the water, call 999 or 112 and ask for the Coastguard. If you have something that floats that they can hold on to, throw it to them. Don't go in the water yourself - you may end up in difficulty too."
The Met Office predicts the weather will begin to settle by the start of the weekend, although some showers have been forecast across northern and western areas of the UK.
Read more: