Boyfriend of Louis Tomlinson's sister Felicite shares heartbreaking message to his 'pain twin'
16 March 2019, 09:39 | Updated: 16 March 2019, 09:43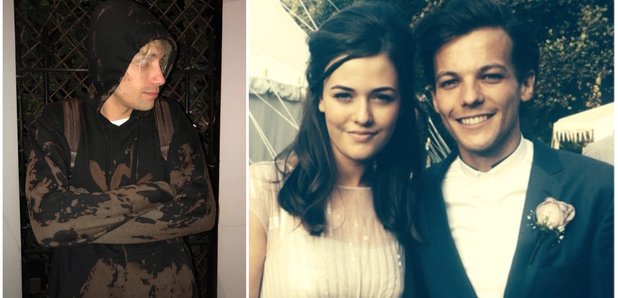 The bandmate's sister died of a heart attack on Wednesday.
Felicite Tomlinson's boyfriend has penned an emotional tribute to the social media influencer, calling her his 'pain twin' after the 18-year-old's death.
In a now deleted post the DJ, Luke Storey, poured his heart out to his 45k followers about the pain of losing his love.
The sister of One Direction star Louis Tomlinson was found dead in her studio in West End on Wednesday before her death was announced on Thursday.
Posting a photo of the couple cuddled up together, the musician wrote: 'There aren't words for how painful this is. I'm writing in a state of shock.'
He confessed that she was one of the 'one of the kindest, sweetest, purist people [he'd] ever met.' before opening up about a more darker time that the couple had shared together.
View this post on Instagram
He continued: 'I relapsed in my flat with only you there beside me , I saw in you what I carry too, I wish we had spent more time together sober, but we rarely were.
'Too busy running away from our demons. Keeping each others pain in perfect company: We were pain twins.
'It feels like it should of been me, and a bad dream I will soon wake up from. I keep crying, not eaten or slept since I heard the news.
'I wish I could have done something, anything to have not let this happen. The last thing you said to me was calling me 'bubba' that you were proud of me for getting clean again.
'I replied thank you my darling and what I asked of u the next day will haunt me to my grave. Today I wish I was right there with you. It could of been me, or anyone in our circle of maniacs.
'I think it should of been me. I didn't know wether I should even post this or make any of my feelings public because it feels too real, raw and personal.'
oh lukey pic.twitter.com/kmEtiQL0IC

— hanis is proud of Louis ◟̽◞̽ (@Lt1You) March 15, 2019
Crying while writing the heartbreaking message, Lukey also vowed to stay clean and keep making music until his time comes for him to 'look for [her] on the other side'.
Felicite's death comes just over two years after the death of their mother Johannah Deakin who died of leukaemia in December 2016.
Louis has yet to make a public statement or post about it but pulled out of performing at the Red Nose Day event on Friday night.