Ariana Grande looks unrecognisable as she shows off her REAL hair on Instagram
11 February 2019, 11:45 | Updated: 11 February 2019, 16:06
Ariana Grande's real hair: the singer, who is known for her signature ponytail, debuted her much shorter style on Instagram
Ariana Grande has shocked fans by giving a rare glimpse of her real hair on social media.
A fan account reposted the short clip, captioning it: "HER CURLS I'M CRYING HER NATURAL HAIR IS SO PRETTY A WHOLE ANGEL".
Read more: Ariana Grande opens up on battle with anxiety
Her hair is notably shorter and more curly than her signature long straight ponytail, and she also appears to have a small fringe - perhaps one of 2019's hottest trends, 'baby bangs'.
Fans were quick to comment their excitement at seeing a rare glimpse of the singer's real hair, with one writing: "she's the prettiest human in the world i'm crying".
Another added: "If she wore this every day EVERYONE would get perms".
A third wrote: "omg thats so pretty and cute".
Ariana recently hit headlines after getting a misspelled Japanese tattoo on her hand.
The singer, 25, was trying to get '7 Rings' tattooed on her in homage to her latest single, but ended up actually getting 'shichirin', which is a lightweight small charcoal grill.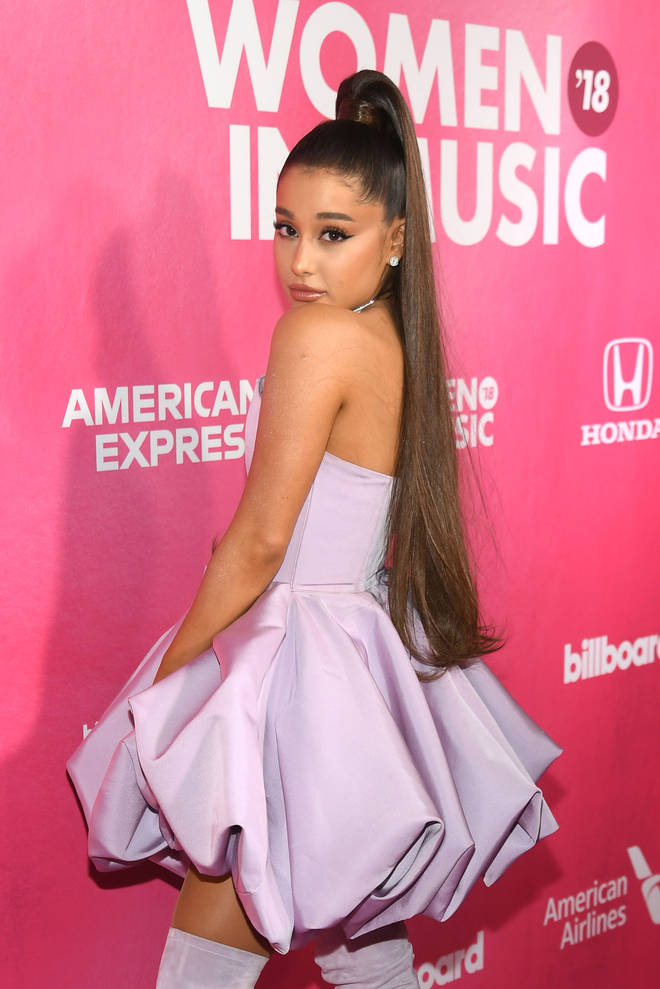 The original tattoo, made up of two kanji characters, was supposed to be "七", which means "seven", and "輪", which means "hoop", "circle" or "rings".
When put together, however, they translate to mini charcoal grill.
After she posted a photo of her new tat to Twitter, Japanese-speaking fans were quick to point out the error.
One person wrote: "I'M SCREAMING did Ariana Grande really tattoo the Japanese kanji of bbq grill on her hand SIS."
Another added: "Ariana Grande's new tattoo '七輪"' means Japanese style bbq grill, not 7 rings."
Ariana admitted that an error had been made in a now-deleted tweet, and claimed that another character had been omitted because she found the inking painful.
She wrote: "Indeed, I left out 'つの指' which should have gone in between. I wouldn't have lasted one more symbol lmao. But this spot also peels a ton and won't last so if I miss it enough, I'll suffer thru the whole thing next time."
Ariana has now rectified the tat, but also added that she misses the original charcoal grill inking.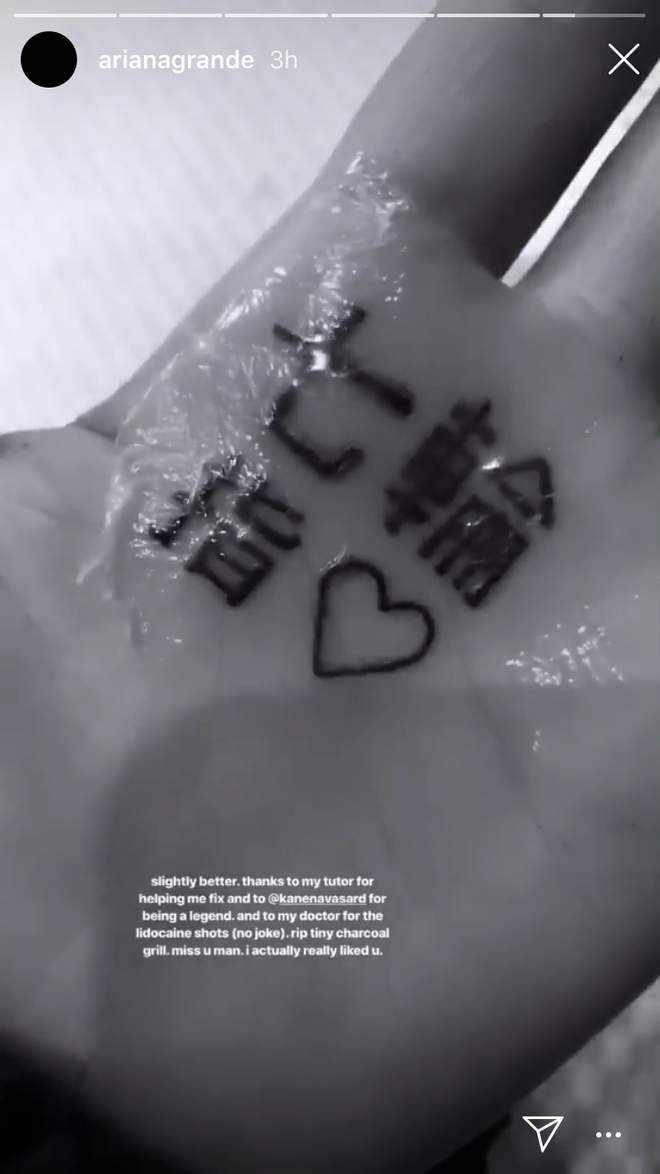 Taking to her Instagram stories, she wrote: "Slightly better. Thanks to my tutor for helping me fix and to @kanenavasard for being a legend," the singer wrote.
"RIP tiny charcoal grill. Miss u man. I actually really liked u."
NOW READ:
Would you propose to your BFF? Ariana Grande gifts 'engagement rings' to her friends
Kate Middleton BAFTAs 2019: Here's why the Duchess of Cambridge looked so different at the award show
Josie Gibson shows off shock weight loss five months after giving birth to baby Reggie-James