Who is Jodie Marsh's new boyfriend? Bodybuilder boasts of dates with mystery man
6 December 2018, 14:52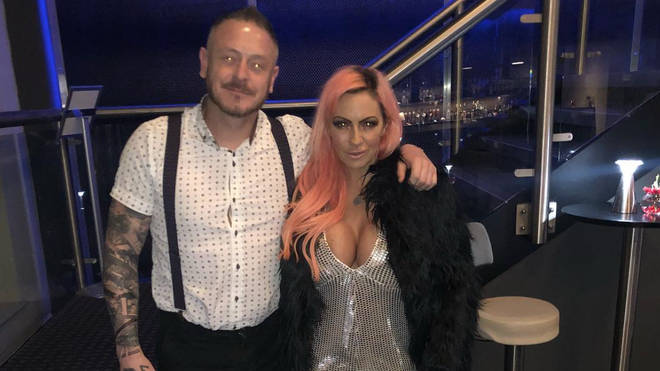 Jodie Marsh has broken her three year celibacy after she finds love with a new man. Here's all we know about her bodybuilder beau.
Glamour model Jodie Marsh took a vow of celibacy after her 'messy' divorce from James Placido took its toll on her.
However, she is now back in the sack with a new man, and posted her life update to her blog under the heading: "I've met someone, my sex drive is back and I'm scared..."
Much about Jodie's new man remains a mystery, including his name.
However, the star has shared a few snaps on her social media of the two together.
She even shared a pic of her cosying up to her hunk alongside her parents, suggesting that it's already past the point of 'meeting the parents'.
READ MORE: Katie Price's 'fiance' DENIES engagement to the mother-of-five
Writing on her blog, the loved up bodybuilder wrote: "There's no easy way to tell you this so I'm just going to say it and then elaborate: I've met someone...
"Yep, you've read that right, I've met someone. The someone is a man and the someone has not only given me my sex drive back but he's made me rethink the whole being single thing.
"I wasn't planning on meeting anyone, you know me; I just enjoy life, I work hard and I do nice things in my spare time."
She went on: "I haven't actively been looking to meet anyone either.
"I haven't been on any dating apps or websites, I haven't said 'yes' to any offers of dates (and there have been many), I haven't so much as looked at another human in a sexual way in years (apart from Stefan in Vampire Diaries who I dream of being bitten by)."
Jodie split from former husband James Palcido after just 8 months of marriage, but has kept relatively tight lipped as to why.
Instead, she chose to publicly slate him via her Instagram page, where she changed all of the captions on the pictures of the pair together and insinuated he had used her for her money.