Emma Bunton: 'I'm so excited about the Spice Girls tour!'
5 November 2018, 07:36 | Updated: 8 November 2018, 10:36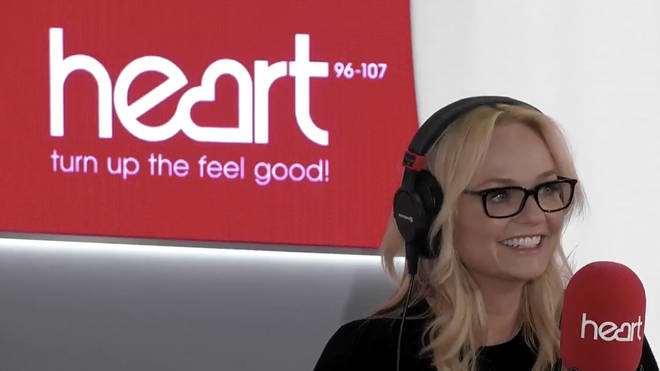 The Heart presenter might have said slightly too much about rumours the Spice Girls are getting back together.
Emma Bunton has CONFIRMED the Spice Girls are to reform.
Speaking on this morning's Heart Breakfast, the 42-year-old was grilled by her co-host Jamie Theakston about new reports that the band were getting back together after a ten-year hiatus. 
After being a shown a copy of today's edition of The Sun - complete with a new shot of her with Mel B, Mel C and Geri Horner - the anticipation of heading back out on the road with her mates proved to be too much.
She squealed: "It's so exciting!"
Speaking about the shoot, which sees Emma show off new PINK hair, she added: "We had such a laugh.
"There is a behind the scenes video of the shoot, and we were being so naughty.
"It was fun, we missed each other. It' was great just to hug and muck around."
But despite 47-year-old Jamie's best attempts at getting more information, Emma stayed shtum. 
She said: "You know you might break me, but not today. 
"Everything will be announced today just after 3 o'clock. 
"After 3 o'clock you'll find out everything, I'm so excited. I just want it out there." 
Emma added that fans should keep an eye on their social channels this afternoon for more news about the tour.