Stacey Solomon is releasing a book – all the details
28 November 2018, 14:46 | Updated: 28 November 2018, 17:02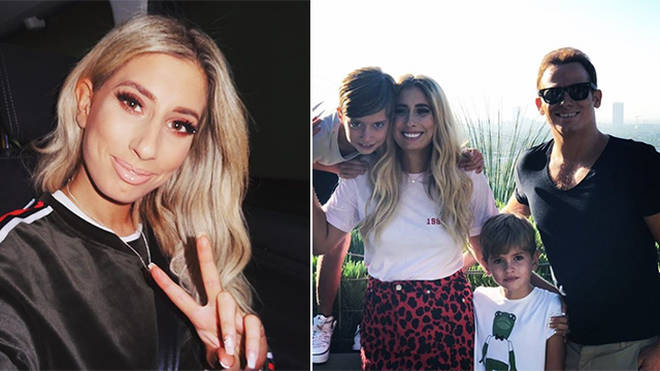 Loose Women panelist Stacey Solomon is releasing a new book in March. Here's all we know about the publication.
Stacey Solomon has delighted fans by announcing she will be releasing a new book.
The former X Factor contestant took to Instagram to reveal that the publication, titled Happily Imperfect: Loving Life Your Own Way, will be out in March 2019.
Here's all we know about her new venture.
Stacey Solomon book announcement
Stacey broke the news via a lengthy post on social media as she wrote: "I'm SO excited to announce that I've written a book! Eeeeeeekk!
"It's called 'HAPPILY IMPERFECT: Loving Life Your Own Way' and is out in March!
READ MORE: Stacey Solomon reveals new dark hair and Loose Women fans love it
"I wanted to write the book as a way of showing how there is so much more to people than the labels we're given – and to share how I stay positive and how flawed yet happy I am, hence the title 'HAPPILY IMPERFECT'."
The post continued: "There's so much pressure for everyone to look and be perfect and to live this 'perfect' life which just isn't realistic.
"I'm far from perfect! I make mistakes and that's okay. I'll be giving you my completely imperfect advice, and telling you what helps me through life in the hope that it helps you too."
What is Stacey's book about?
Stacey, who has just moved with long-term boyfriend Joe Swash, then added: "There is no one way to do things and there is no pressure for a one-size fits all approach.
"Your life doesn't have to be perfect, far from it! You don't need to be a certain way to be happy, or look a certain way, or even act a certain way.
"You being the only 'you' is the single most important thing.
"Life is imperfect. I am imperfect. We all are. It's what makes us unique and special.
"I've broken a lot of rules, but I've learnt so much about love, being a mummy, family, anxiety, body positivity and how to enjoy life with all its ups and downs."
The mother-of-two rounded off the post by concluding: "This is an easy, no-stress book, written to celebrate all our weird-ness and incredible-ness, with a few easy tips and bits of advice at the end of each chapter.
"I hope that by sharing the things I've learned along the way, I can make life a little easier for you too.
"If I can help in some small way to open up discussions and make us all a feel a little bit better about ourselves then I will have achieved my goal. I can't wait to share it with you all!"
Stacey Solomon book release date
Unfortunately we'll have to hold on for Stacey's book as it isn't available to buy until March 2019. It is available to pre-order now though.