Stacey Solomon and Joe Swash relationship: Pregnancy, meeting, getting engaged, children revealed
22 February 2019, 09:28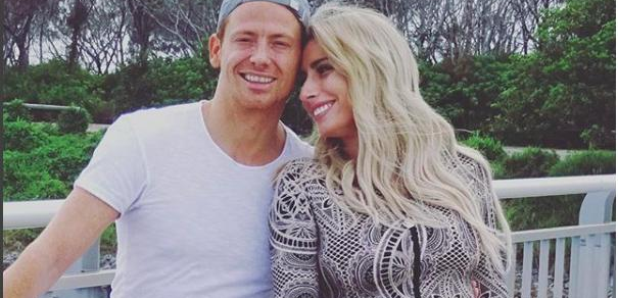 How long have Stacey and Joe been together and will they get married? And who are their children Zachary, Leighton and Harry? We have all your questions answered as we asses why their relationship has gone from strength to strength.
Stacey Solomon and Joe Swash have become one of the nation's favourite couples ever since they started dating in January 2016 and now they have announced that Stacey is pregnant and is expecting their first child.
Stacey, who made huge earnings since appearing on The X Factor, and Joe have won over fans with their sense of humour and loved up pictures on their Instagram accounts leaving many speculating as to when they will get engaged and even if she's likely to be pregnant anytime soon.
What's more the couple have a blended family, as Stacey has two sons Zachary, 10, and Leighton, six while Joe has 11-year-old son Harry Swash from a previous relationship with actress Kara Tointon.
The couple officially moved in together in September after three years of dating.
While we have all been hoping for a wedding, Stacey and Joe have both said they are in no rush to marry anytime soon and are yet to move in together after two years of dating.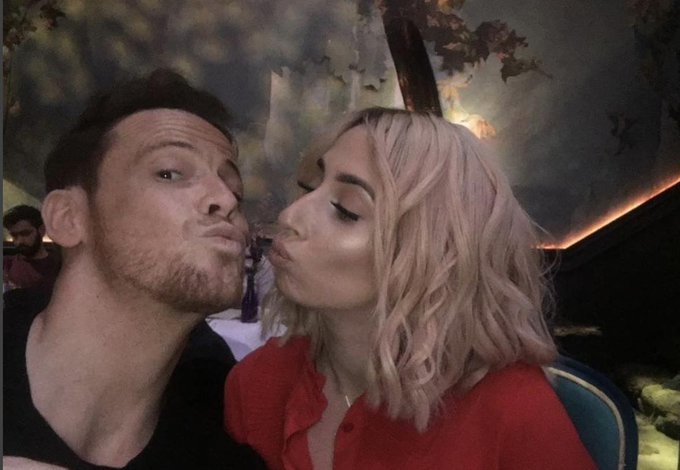 Stacey and Joe pregnant
On February 22nd 2019, Joe Swash announced Stacey Solomon is pregnant with their first child after three years...
In Joe's announcement he posted a shot of expectant Stacey curled up on the sofa as he penned: "Have been driving myself mad thinking that she's bored senseless of me and can't stand to be awake for longer than 10 minutes of my company...
"So you can imagine my delight to find out that she still loves me and my company very much she's just been growing a baby...
"I can't begin to describe how happy we are to be able to share this wonderful news... We've been so blessed with 3 incredible children that we've had the privilege of raising...
"We are forever grateful to have the chance to become parents to another wonderful child... It's all overwhelming and emotional and we couldn't be happier right now."
Do Stacey and Joe live together?
The couple revealed they moved in together in October after three years of dating. Speaking about their decision to live together, Stacey revealed on Loose Women that she was anxious about taking the next step in their relationship.
She said: "When I moved in with Joe, it was sort of 'oh gosh this is scary and weird' and you get that funny feeling in your tummy.
"It didn't feel...I knew it wasn't cold feet, I didn't think 'oh this is going to be terrible' it was just me worrying about a big life change."
Stacey has revealed they moved into a new home on her birthday, when she posted a picture to Instagram.
She wrote: "Was imagining being surrounded by thousands of pink balloons when I woke up on a four poster bed.
"But I'm actually sooo much happier to be waking up on a mattress on the floor surrounded by brown boxes because we are about to move in together and blend our lives together, which is the best birthday present I could have ever wished for."
How did Stacey and Joe meet?
Stacey Solomon and Joe Swash have known each other for eight years, after first striking up a friendship when they met on the set of 'I'm A Celebrity…Get Me Out of Here!' in 2010.
Joe had been presenting the spin-off show, and Stacey had just been crowned Queen of the Jungle, stealing the crown he had previously won in 2009.
While they didn't end up dating until 2016, Joe has since admitted that he fancied Stacey all those years ago but the timing wasn't right.
How long have Stacey and Joe been together?
Stacey and Joe have been dating for over two years, after initially sparking romance rumours back in January 2016.
Fans began speculating the pair were an item after they were seen enjoying romantic weekend away together at Champney's Henlow Heath Spa in Bedfordshire.
Looking happier than ever, Stacey then posted a picture of herself wearing a bathrobe at the spa, with the caption: "such a lucky girl."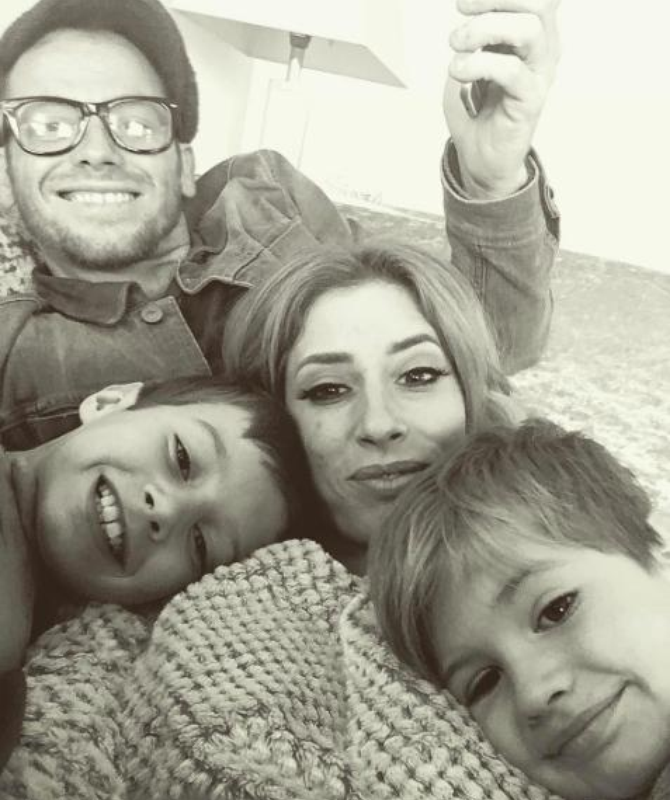 Is Stacey Solomon pregnant?
Stacey and Joe's relationship has gone from strength to strength and despite numerous pregnancy rumours, the pair aren't expecting a child together.
While Stacey has two children of her own, Zachary, 8, and Leighton, 4, from previous relationships - she opened up about her reluctance to start a family with Joe.
The Loose Woman star revealed that she is worried about the stigma that surrounds women who have children by different fathers, and has concerns about the prospect of having more babies with Joe.
However Joe, who has a son Harry from a previous relationship, said he would love to have kids and wouldn't let Stacey's past put him off.
Are Stacey and Joe engaged?
The topic of engagement has been a contentious issue for the couple, with Stacey admitting in 2017 that she is eager for Joe to propose to her.
While the couple appear to be taking their time, Joe has reassured that he is planning to pop the question to Stacey, but they will get married when then time is right.
Stacey has often joked about taking their relationship to the next level and even posted videos to Instagram of herself wearing a wedding dress.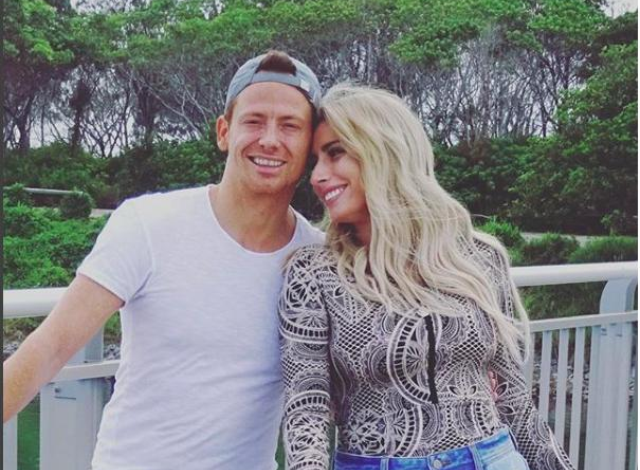 Are Stacey and Joe married?
Despite being keen for Joe to propose, Stacey appears to have changed her tune on getting married to Joe, and recently raised her concerns, claiming she'd need to be sensible if they were to tie the knot.
"I don't want anyone to have the ability to take half of everything I've worked hard for," she revealed in Fabulous magazine.
"I've set aside money for my children to make sure they've got a roof over their head, and I still have to work really hard to carry on making that happend for however long I've got left on my mortgage.
"I wouldn't ever want to be in a position where that could be taken from them, so I have to be sensible."
Did Stacey and Joe break up?
Stacey and Joe have not split up and are very much still together ad happily in love.