Inside Stacey Solomon's baby shower as she reveals she's housebound until birth
30 January 2023, 16:17
Stacey Solomon's sister threw her an at-home baby shower ahead of the arrival of her fifth child.
Stacey Solomon, 33, spent the weekend celebrating her pregnancy with her closest friends and family ahead of the arrival of her daughter.
The Loose Woman is due to give birth any day now to her third child with husband Joe Swash, and has revealed to fans that she is housebound until she gives birth.
For her baby shower, Stacey looked gorgeous in a baby pink dress as she posed in front of a wall of white flowers.
The room was also decorated with a teddy bear in a floating basket and balloons and cookies which read 'Stacey's Baby Shower'.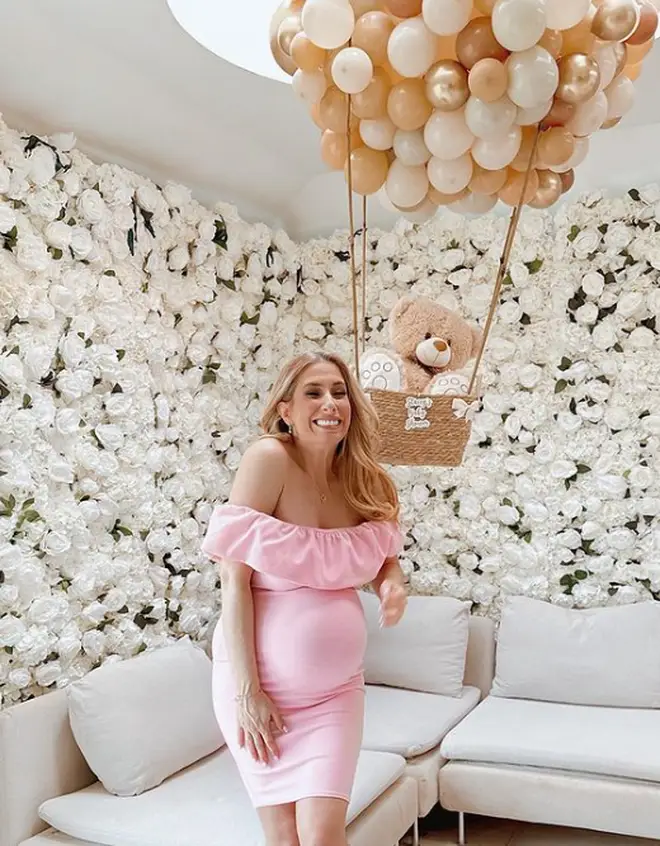 Captioning the pictures from the day, Stacey admitted she didn't organise the baby shower, but that her sister surprised her with the celebrations.
She wrote to fans: "Baby Shower. In the kitchen. My sister surprised me and got our family and bestest friends into the kitchen yesterday to celebrate our newest baby girl (can't leave close proximity of the house now until the main event).
"I honestly feel so grateful. I didn't organise anything because firstly I didn't think we'd have time, but also I felt like I maybe shouldn't have one because I've been so lucky to have showered so many blessings already."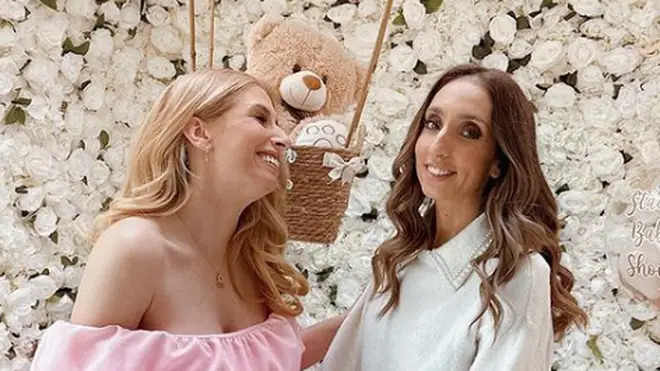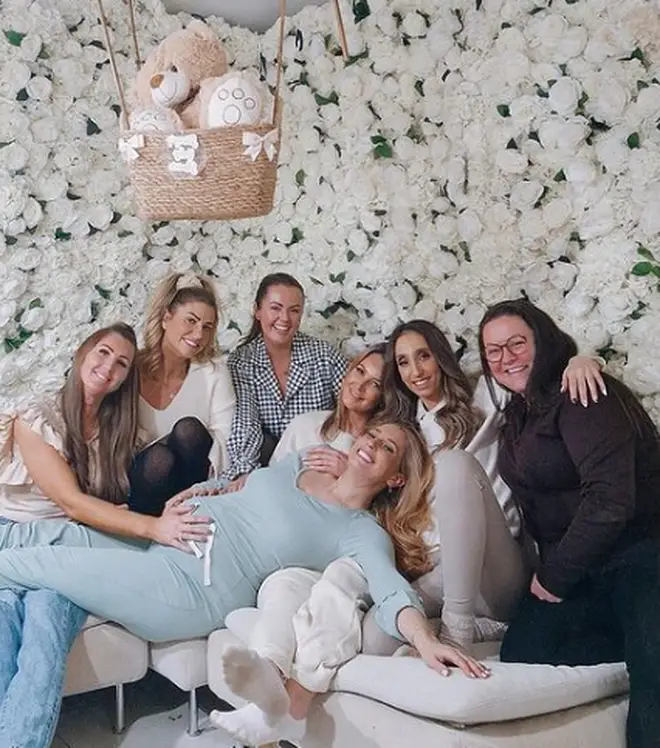 She continued: "Silly I know but hormones will do that to ya I suppose. I'm so grateful to my family & friends and everyone who's made me remember how lucky we are to get to do this again and how every miracle can have a celebration. To the moon and back always."
Stacey announced she was pregnant in December last year, revealing in a post on her social media that she found out very late into the pregnancy that she was expecting and then kept the news private for a few months.
Due to this, by the time Stacey announced the news to fans, she was already around eight months pregnant.
While Stacey hasn't revealed her due date specifically, she has admitted to fans she is full-term and could give birth anyway now.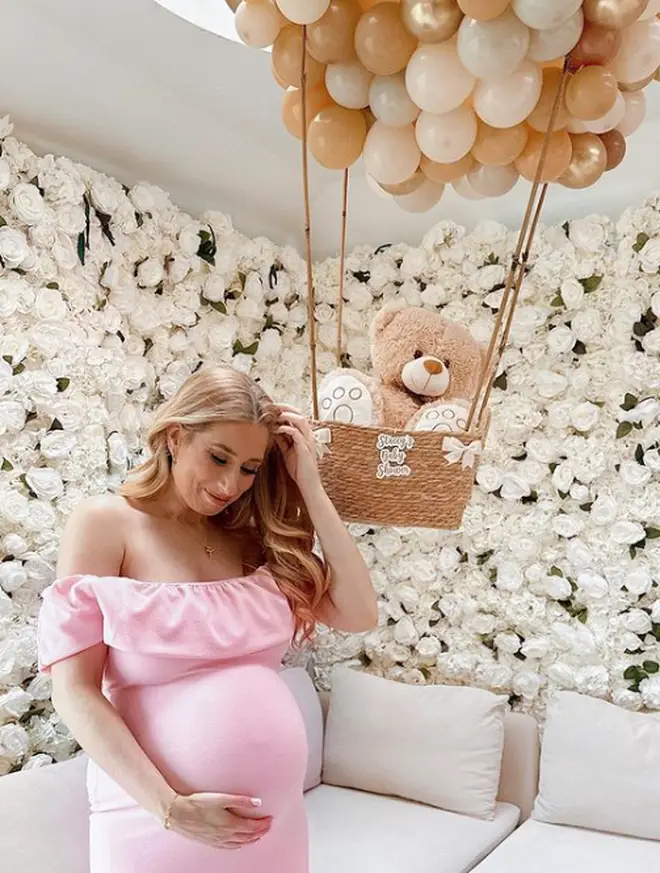 Stacey is already mum to Leighton and Zachary, from previous relationships, and Rose and Rex, who she shares with husband Joe.
Read more: