Are Tamzin Outhwaite and Holly Willoughby related? Eastenders star's husband and family revealed
11 February 2019, 11:27 | Updated: 11 February 2019, 16:07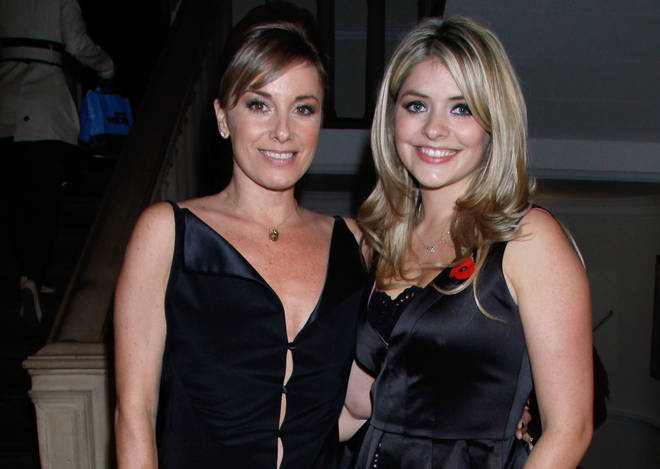 Tamzin is Holly's husband Dan Baldwin's cousin, and the pair often spend holidays together as a family
There has been a huge amount of speculation about the relationship between Holly Willoughby and Tamzin Outhwaite, which all started when Holly, 38, shocked her Instagram followers by claiming Tamzin, 48, is her cousin.
But are they really related? And what's their relationship? Let's find out.
Are Holly Willoughby and Tamzin Outhwaite cousins?
Tamzin is actually related to Holly's husband Dan Baldwin, meaning that, while the pair aren't blood relatives, they are still related by law. The pair first sparked confusion over Christmas 2017, after Holly posted a picture of the pair of them together and calling Tamzin her cousin.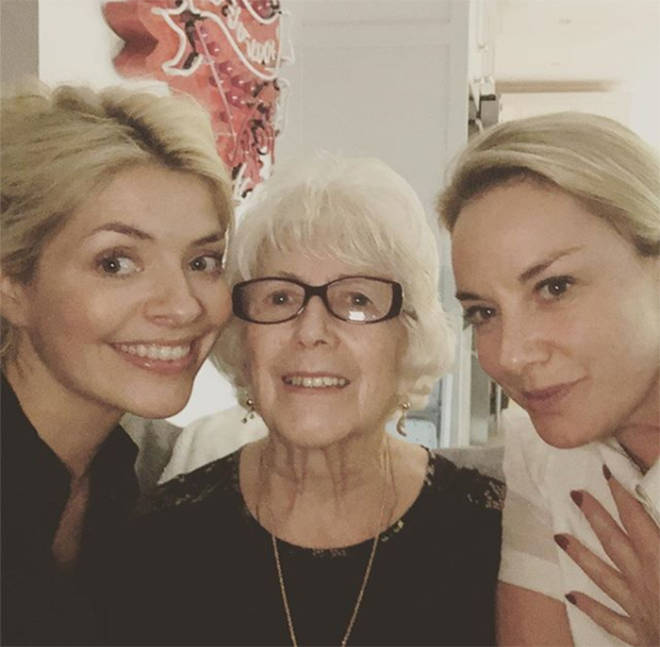 She wrote: "Me and @glamzin and our Nonna Matriarch! In true #eastendersstyle... faaaaamly! Xxx FYI.., @glamzin is my cousin."
Holly later spoke of her excitement about Tamzin's return to Eastenders while on This Morning, saying: "Well, she's my husband Dan's cousin. It's family init!"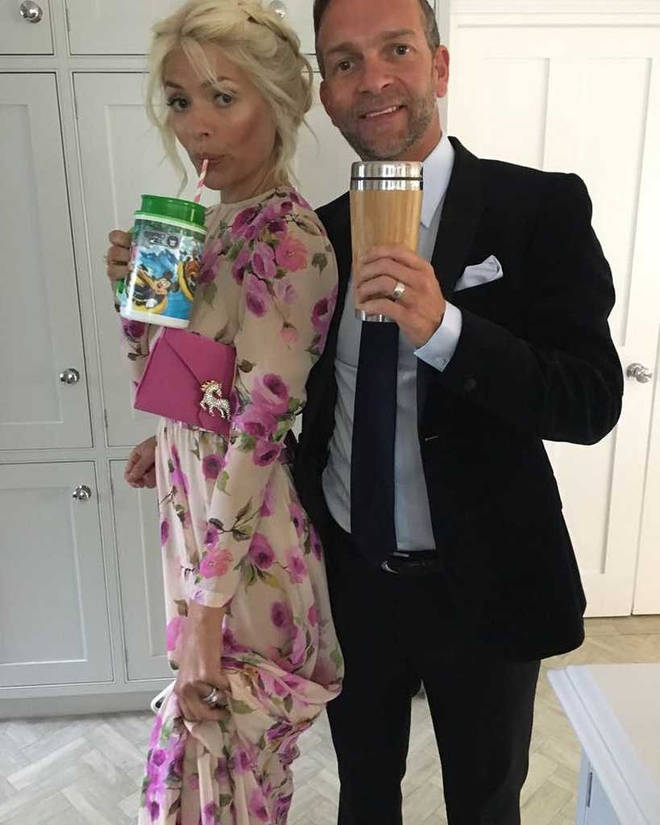 Tamzin Outhwaite's Eastenders return
Tamzin returned to Eastenders last year, much to the delight of her cousin-in-law Holly.
Speaking about her return at the time, Tamzin said: "EastEnders is in my DNA and I always knew deep down that someday I would revisit Mel; she is a strong independent woman with lots more stories to tell.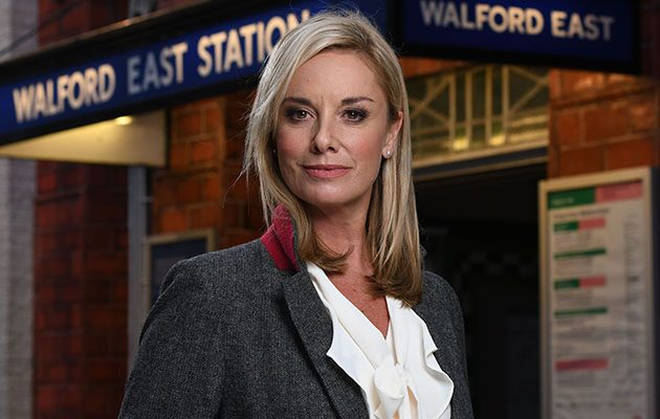 "To be stepping back into Mel's shoes nearly twenty years after I first started feels just perfect."
Is Tamzin Outhwaite married? Who's her husband? And does she have children?
Tamzin was married to actor Tom Ellis, but they split in 2014 following reports he'd been unfaithful in America.
She later hinted to The Sun that there was more to the split than the one night stand she admitted to, saying: "I wouldn't not be with my husband over a one-night stand is all I'll stay."
The two are parents to two daughters - Florence and Marnie - and Tamzin revealed that they are civil for the sake of their kids.
She told Essentials: "There's never been a time where my children have seen me weeping. We're all right. We have a brilliant support network around us.
"I do feel like, once you get over everything, we are not that much worse off. Kids adapt, I have a colourful life. It hasn't gone the way I would have envisaged… It doesn't mean your kids aren't happy."