Meghan Markle pens empowering messages for vulnerable women in Bristol
2 February 2019, 09:37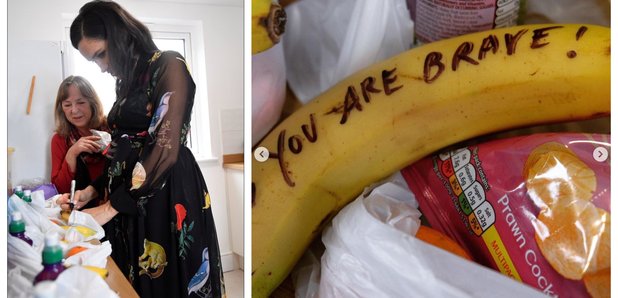 'You are strong', one edible message read.
Lunchtimes are always a welcomed break after a hard days work. But imagine opening up your meal, only to find a message from the Meghan Markle inside!
The Duchess of Sussex shocked charity workers in Bristol after suddenly asking for a sharpie when packing lunches for vulnerable sex workers.
'I have an idea', the pregnant royal exclaimed before beginning to pen messages of encouragement on the bananas packed inside, which included things such as 'you are strong', 'you are amazing' and 'you are loved'.
Both Meghan and Harry were on a visit on Friday (February 1st) to the One25 charity in Bristol who aim to help women break free from sex work, drug addiction and other life controlling issues.
The 37-year-old duchess shared where she got the heart warming idea from, recalling on another visit she had been on at a US elementary school.
She said: 'I saw this project this woman had started somewhere in the States on a school lunch program.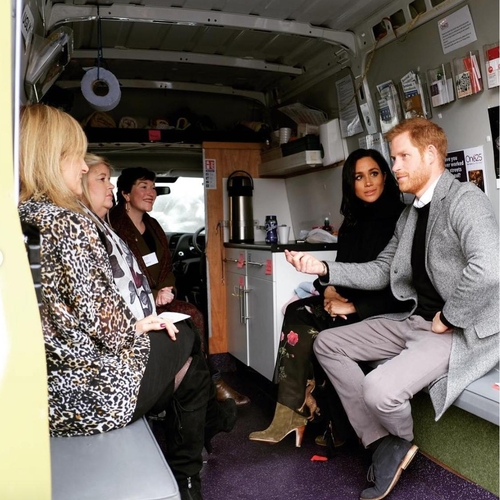 'On each of the bananas she wrote an affirmation, to make the kids feel really empowered. It was the most incredible idea—this small gesture.'
And Meghan's touching idea certainly didn't go unappreciated after staff members coined the act of kindness as unforgettable.
The CEO of the charity Anna Smith told Harper's Bazaar: 'That really touched me—and I'm not even a royalist.
'She was just watching the food being packed up and suddenly decided she wanted to write these beautiful messages on every banana they had there.
'She had clearly listened and heard what we are all about—that we don't judge, we simply offer the service and unconditional love. She totally got it.'
A volunteer and former sex worker even called the gesture 'lush'.
She told reporters: 'It sounds really cheesy, but little things like that when you are out—especially tonight, we can see the cold weather—just to get that little thing … Meghan took her time out to write that one. It's lush.'
Both Meghan and Harry kept their visit to the charity One25 under wraps until after they had left, due to the sensitive nature around the charity's work.