Paddy and Christine McGuinness film reality show about their autistic children
8 October 2018, 15:48 | Updated: 19 October 2018, 17:32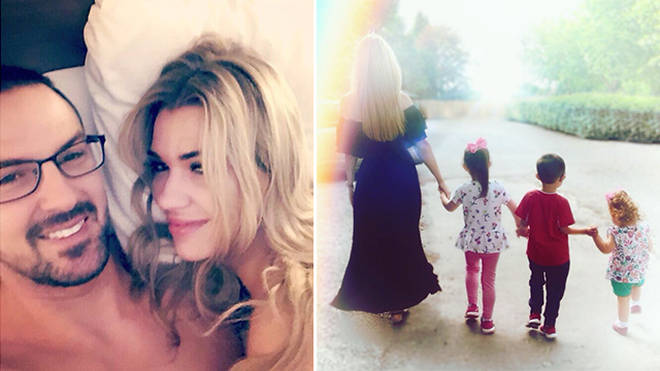 Paddy and Christine are parents to five-year-old twins Penelope and Leo, who both have autism.
Funnyman Paddy McGuinness, 45, and his wife Christine, 30, are reportedly filming a reality show which will document their lives as parents to autistic children.
The showbiz couple have been open and honest about the heartbreaking discovery that their five-year-old twins, Penelope and Leo, have autism.
Their youngest child, one-year-old Felicity, is also showing signs of autism, but is too young to be formally diagnosed.
Since the diagnosis, Paddy and Christine have kept their youngsters out of the public eye and spoken candidly about the struggles that 'parents of autistic children' face.
In a bid to raise awareness, the couple are going to be letting the cameras into their home to show the 'ups and downs' of their parenting experiences for an ITV three-part special.
READ MORE: Paddy McGuinness shares inspiring post after holiday with autistic children
A source has explained: "They want to show that while they lead a glamorous lifestyle, their family is at the heart of everything they do and this is a continuation to raise awareness of the challenges that can be faced when raising autistic children.
"At times they find things tough and they want to show they are just like any other parents and there are constant ups and downs."
The twins were diagnosed in 2017 when Christine and Paddy noticed behavioural signs that pointed towards autism.
Christine previously explained: "When they were little they would make funny noises and when they started to walk they were on tip toes.
"Their eye contact wasn't brilliant and they had very delayed speech, but the health visitor would say it was just because they were twins.
"It's only recently when I've looked back at home videos and done research that I've seen so many of the signs of autism were there but we didn't realise."