Pregnant Meghan Markle 'banned from meeting public' on Royal visit to Morocco due to RIOTS
23 February 2019, 09:17
The couple arrive in Morocco in the midst of violent teacher protests in the capital.
Prince Harry and Meghan Markle will be banned from walking the streets of Rabat during their three-day trip to Morocco after a series of violent protests broke out in the capital.
Protection officers have taken extra security measures including mapping out 'exit plans' to get the couple out of harms way if the clashes ensue, according to The Mirror.
In recent days, the North African capital Rabat has seen angry demonstrations from teachers clashing against police in the street over pay and healthcare.
And despite the royal couple being known for their presence among the people during their visits, both have agreed to listen to warnings about safety.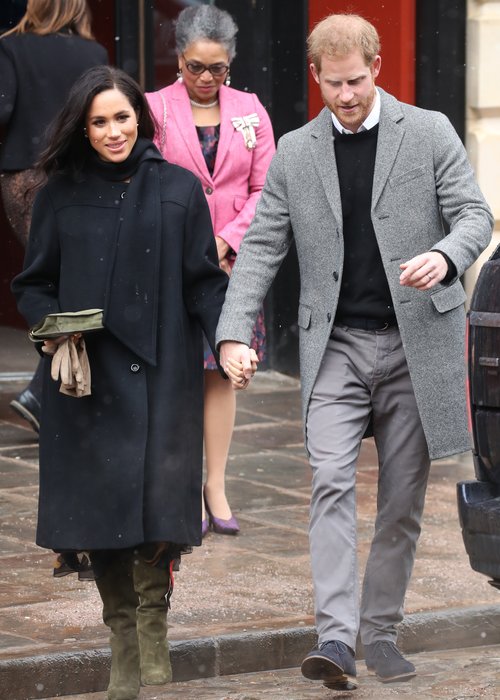 The Duke, 34, and the heavily pregnant Duchess, 37 are due to fly into Casablanca airport this Saturday (23.02.19) with MI6 said to have requested extra security on their arrival and an intelligence report on the country's authority.
An inside source told the newspaper: 'The decision was taken to not include a walkabout in Morocco over fears for the duke and duchess's safety.
'Due to the nature of the protests across the country this was strongly advised against which they both understood.'
The warnings wouldn't be the first time that Meghan has experienced a security scare during a royal visit abroad.
In October, the duchess was rushed out of a packed market in Fiji after worries of 'crowd control issues', cutting her female stall holders visit down to just six minutes.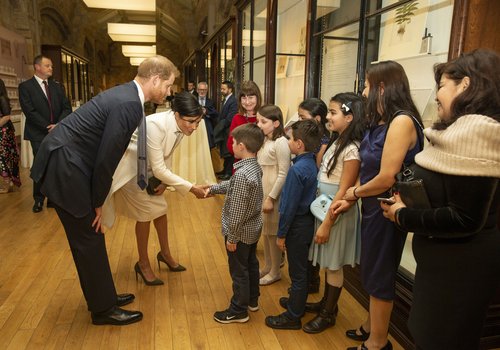 The former Suits actress was seen whispering something to her aides just moments before she was rushed away by security.
The couple have a packed schedule ahead of them during their visit to Morocco, with a visit to various schools in the small town of Asni on the list.
The visit will then be followed by a royal reception with the British Ambassador, Thomas Reilly, with their final day being spent meeting children with special needs and going on a cooking demonstration.