Gino D'Acampo makes dig at Phillip Schofield in awkward This Morning return
20 June 2023, 13:57 | Updated: 20 June 2023, 14:04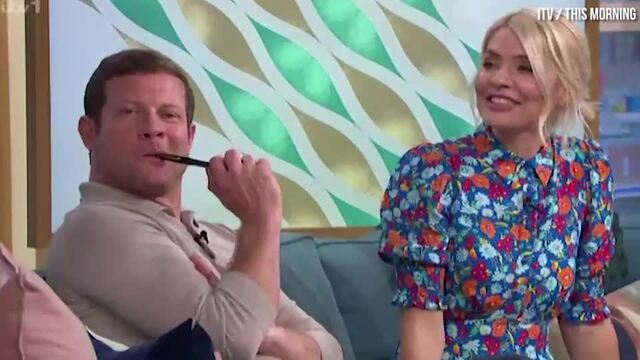 Holly squirms on This Morning after Gino D'Acampo asks about news
Holly Willoughby and Dermot O'Leary were left feeling awkward following Gino's cheeky remarks.
This Morning fans were left cringing after Gino D'Acampo made a joke about Phillip Schofield as he returned.
Holly Willoughby and Dermot O'Leary have been fronting the show this week after Phillip resigned following an affair with a much younger production runner.
When Gino returned to This Morning following a month-long Italy trip, he asked if there was 'any news' he should know of.
"Everything is under control. I'm back," he told Holly and Dermot, continuing: "Any news from the last month that I should know of? Anything I should know?"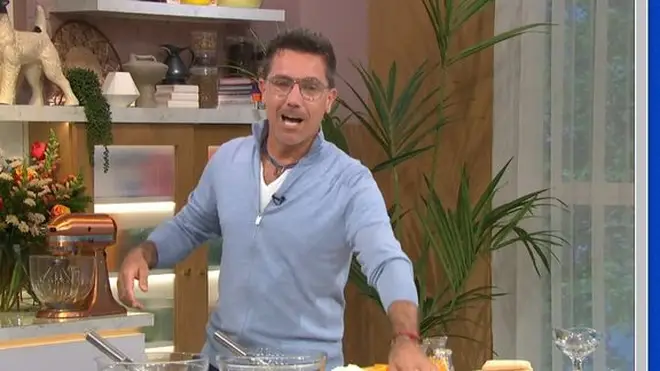 To which Holly replied: "No. No news," and Gino responded: "Good, so we can go straight into the cooking…
"Why is nobody talking anymore, what's happened?"
Dermot joked: "We need to rephrase, Gino is back for a one-time only…"
Later in the show, Gino insisted he was returning as he would be making cocktails, as Holly admitted: "Yes because I think we'll all need a drink after that".
Fans watching at home were quick to comment, with one writing: "Gino never disappoints, causing Dermot and Holly to squirm a bit making light of the Phil saga #ThisMorning."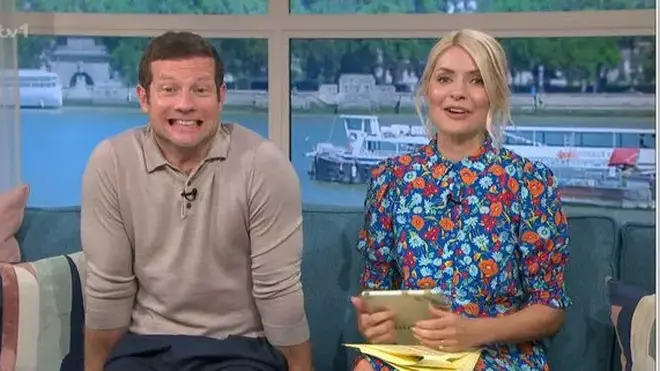 Someone else said: "Studio fell silent when Gino said 'any news while ive been gone' #itvthismorning #ThisMorning," while someone else wrote: "Absolutely pmsl at @Ginofantastico on #Thismorning any news???? #Gino."
A fourth said: "Well Gino doesn't disappoint does he 'I've been in Italy for a month, any news I need to know about?' Cue poor Holly looking awkward. #thismorning."
This comes almost a month after Phillip admitted lying about having a relationship with a much younger man who worked with him on the shoe.
He said at the time: "The first thing I want to say is: I am deeply sorry for having lied to them, and to many others about a relationship that I had with someone working on This Morning.
"I did have a consensual on-off relationship with a younger male colleague at This Morning."