Great British Bake Off's Terry pays tribute to late wife after leaving the show
26 September 2018, 12:25 | Updated: 26 September 2018, 12:51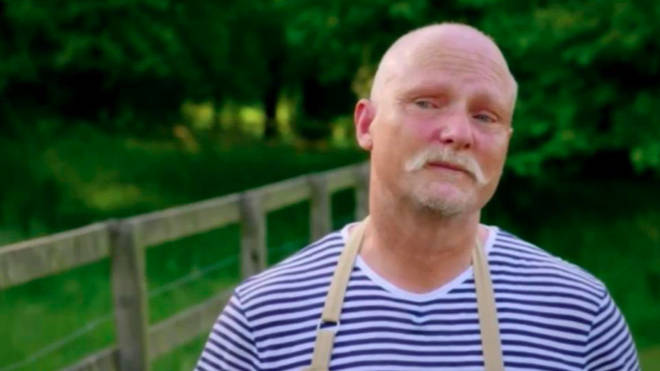 The 56-year-old moved viewers as he explained how Bake Off had helped him grieve
Great British Bake Off viewers were left emotional as Terry Hartill explained how his time on the show had given him "focus" after the death of his wife.
A teary-eyed Terry told cameras after becoming the latest baker to leave the competition: "I said I wouldn't get upset.
"It's funny when you're on your own... my wife and I were very happy and that was a massive loss.
"There wasn't anything to fill the void for a very long time so it's given me a focus."
Terry, 56, added: "I've met some lovely people and I'm sure we'll keep in touch for a very long time... It's been a big help and something I'll remember for a long time.
"I won't stop baking. I'm very much looking forward to more projects carried out in a bigger time frame."
Read more: Where is GBBO filmed? Location of the famous tent revealed
Terry's late wife Joanna passed away in April 2017 after a battle with cancer.
Fans flocked to social media to comment on the emotional scenes.
One fan put: "Genuinely heart breaking listening to Terry talk about Bake Off helping him with the loss of his wife. We love you Terry. Always will!"
Genuinely heart breaking listening to Terry talk about bake off helping him with the loss of his wife 💔 we love you Terry. Always will! #GBBO

— Lew Brown (@lewtbrown) September 25, 2018