Holly Willoughby leaves This Morning without goodbye as she 'thinks about the future'
19 July 2023, 10:52 | Updated: 19 July 2023, 15:13
Holly Willoughby began her annual summer break from This Morning earlier this month but didn't say goodbye to viewers.
Holly Willoughby is reportedly 'looking to the future' after leaving This Morning in a hurry.
The presenter left the show suddenly earlier this month to go on her annual summer break, without announcing her temporary departure.
In previous years, Holly and her former co-star and best pal Phillip Schofield would make a big deal of the last show before they headed off on their lengthy summer breaks.
They would often go on holiday with their families over the eight weeks before returning together in September.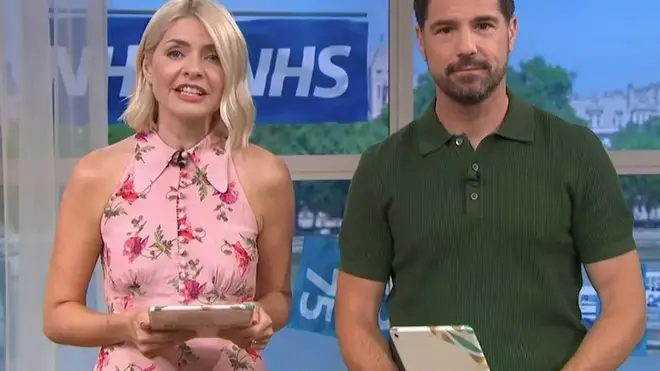 However, after Phillip's exit from the show following his affair with a younger runner, things were a little different this time around and Holly decided to leave quietly.
An insider told new! magazine: "She appreciates her family more than ever right now… the last couple of months have been really stressful and it's highlighted for her the importance of family.
"She will be thinking about the future and making sure her family is priority."
The source added that Holly, who is mum to Harry, 14, Belle, 12, and eight-year-old son Chester, will be using her time off to 'reassess her priorities' and 'decide her next move and her future on the show'.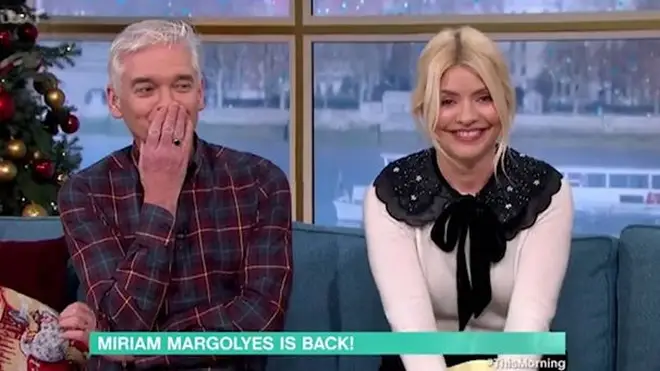 Alison Hammond and Dermot O'Leary are currently standing in for Holly during the school holidays and have gone down a treat with viewers.
But the TV duo were recently hit with rumours there is some built up tension between the pair and they are 'spending less time together on screen'.
A source told the Daily Mail: "Alison and Dermot got off to a tricky start, they had very different levels of experience and came from totally different places but they then did start to rub along quite nicely.
"Recently though things have become strained and it is worrying the bosses, they fear that this couple they put together which they had hoped would carry the show through the tough times it is enduring may have to present apart a bit more.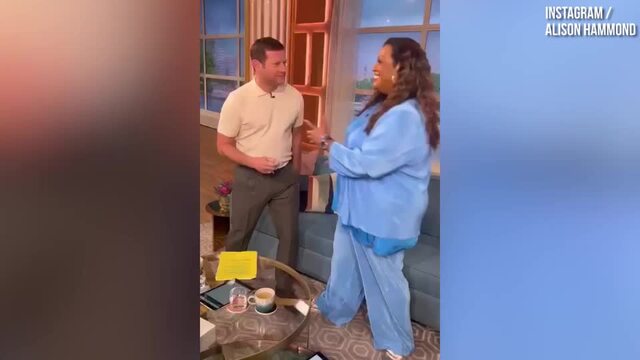 Alison Hammond and Dermot O'Leary continue to shrug off press reports with dance vibes
"As for Holly and Alison, they were as thick as thieves. Alison even invited Holly to stay at her house recently, something which Holly then shared with the This Morning viewers, which surprised Alison.'"
Alison has since laughed off the rumours after sharing a video of herself dancing with Dermot, proving how well they get on.
One fan then joked: "Wow the tension between you two is palpable", with Alison replying with a laughing face emoji.