Holly Willoughby pays heartfelt tribute after mother-in-law dies
10 July 2023, 12:19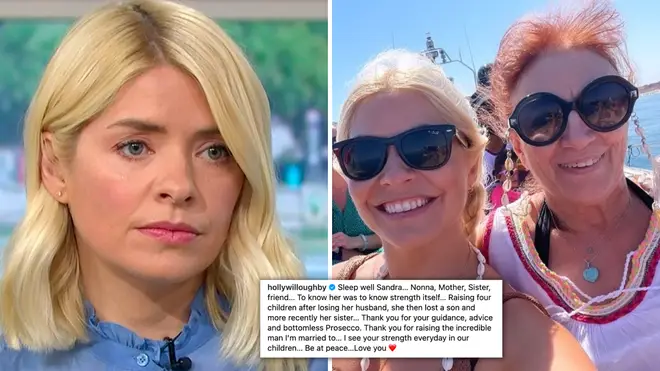 Holly Willoughby and her family have been left heartbroken following the death of her husband Dan Baldwin's mother.
Holly Willoughby, 42, has paid tribute to her mother-in-law following her death.
The This Morning presenter thanked her husband's mother for her "guidance and advice" in the emotional message shared on her Instagram page.
Holly is married to TV producer Dan Baldwin, who has not made a public statement about the loss of his beloved mother.
The TV presenter shared a picture of herself with Sandra on her Instagram feed, which appears to be from a family holiday, adding a caption about her strength and character.
Holly wrote: "Sleep well Sandra… Nonna, Mother, Sister, friend… To know her was to know strength itself… Raising four children after losing her husband, she then lost a son and more recently her sister...
"Thank you for your guidance, advice and bottomless Prosecco. Thank you for raising the incredible man I'm married to… I see your strength everyday in our children… Be at peace…Love you ❤️."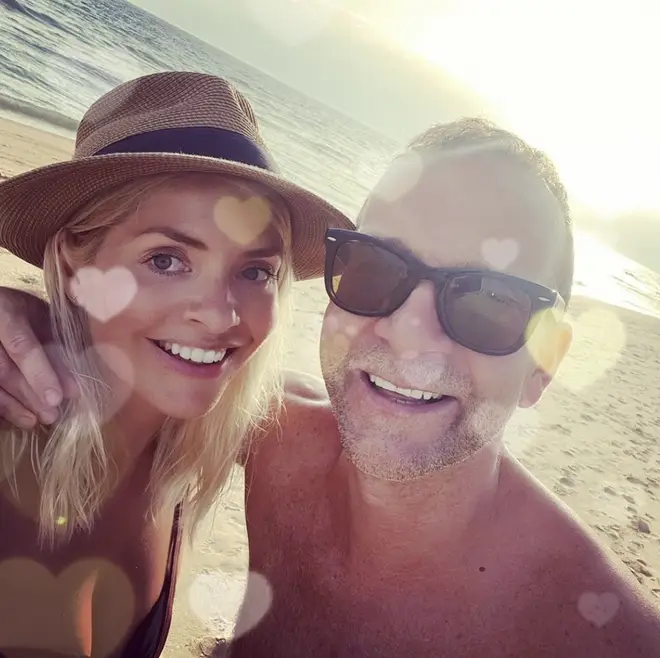 Holly's sister, Kelly, shared a comment on the post which read: "We are heartbroken for you all. Sandra will be so missed. She was never happier than when she was surrounded by the family she worked so hard to build and guide. Sending you all so much love at the most painful of times. Sandra, may you rest in peace 💕."
Davina McCall also paid tribute to Holly's mother-in-law, commenting: "Awww x Im sorry holly 😞 love to Dan and the kids too xxxx."
Vanessa Feltz, who often appears alongside Holly on This Morning, shared her own message which read: "I am so terribly sorry to hear of Sandra's passing. I had such a memorable conversation with her. She exuded wisdom kindness and warmth. Sending love to you Dan and the whole family ⭐️⭐️."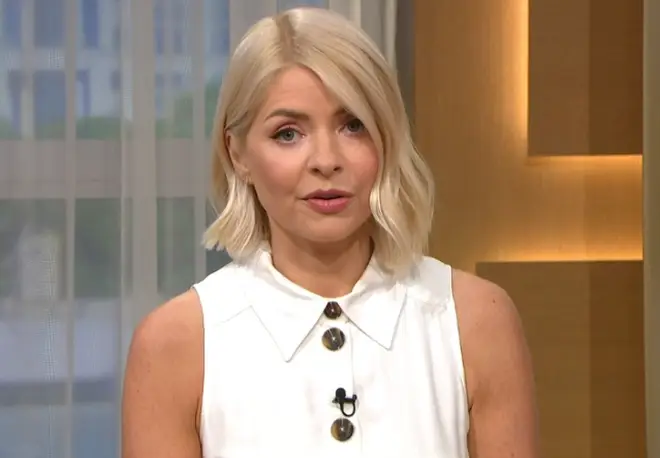 Holly's recent This Morning co-host Craig Doyle also shared his condolences to Holly, Dan and the rest of the family, writing: "I am so sorry for your loss Holly. Condolences to Dan and all the family.💚"
Holly has already started her summer break from This Morning, with Alison Hammond and Dermot O'Leary stepping in to cover from Monday (10th July).
Read more: