I'm A Celeb faces fresh 'fakery' claims after 'Noel Edmonds is told what to say'
28 November 2018, 17:57 | Updated: 28 November 2018, 18:01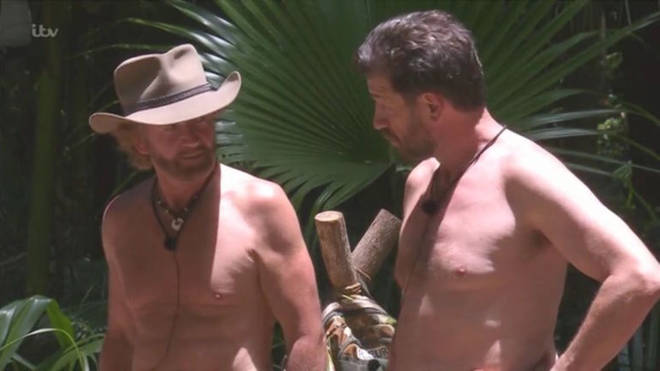 It's claimed ITV bosses are eager to get their money's worth after paying a reported £600,000 to secure the Deal or No Deal star.
I'm A Celeb bosses have been accused of 'telling Noel Edmonds what to say' - sparking fresh 'fakery' claims.
The Deal Or No Deal star, 65, is the show's highest ever paid contestant, netting £600,000 for his stint on the jungle - and it seems producers are eager to get their money's worth.
An insider told The Sun: that the bearded TV icon is given a question at the Bush Telegraph to take back to camp to spark "banter and conversation".
They added: "Producers want to get the most screen time out of Noel as he was their most expensive campmate ever.
Read more: I'm A Celeb's Australian location REVEALED
"It's also the first time audiences will have seen him talk so candidly so there is a genuine interest in what he has to say.
"He has loads of alternative ideas about positive energy, and they are desperate for him to open up about them."
New age thinker Noel was a late addition to camp, arriving during a lavish Roman Emperor themed challenge.
Read more: I'm A Celeb camp 'poised for evacuation' as wild fires head towards jungle
Since then he has clashed with fellow alpha male Nick Knowles, but has failed to truly open up about his beliefs in energy fields, using radio waves to banish cancer and cosmic ordering.
Read more: How much are I'm A Celeb stars paid? Noel Edmonds and Harry Redknapp salaries revealed
However, Noel's friend - and 2002 King of the Jungle - DJ Tony Blackburn thinks Noel will see through the plan.
Speaking to The Sun, he said: "If any if the campmates bring up positive thinking, I think he'll talk about it, but I can't see Noel lecturing anybody.
"He's got his views about things though and I think he's keeping them to himself at the moment."
Read more: I'm A Celeb bosses hope Nick Knowles and Emily Atack will find love in jungle
Viewers have already seen Noel enjoying some lively chats with the younger members of camp.
In recent episodes, Noel gave love advice to Inbetweeners star Emily Atack, and told Hollyoaks actor Malique Thompson-Dwyer about his lengthy career.