Neil Jones 'banned' Katya from Seann Walsh to avoid run-in following kiss-gate
31 October 2018, 07:52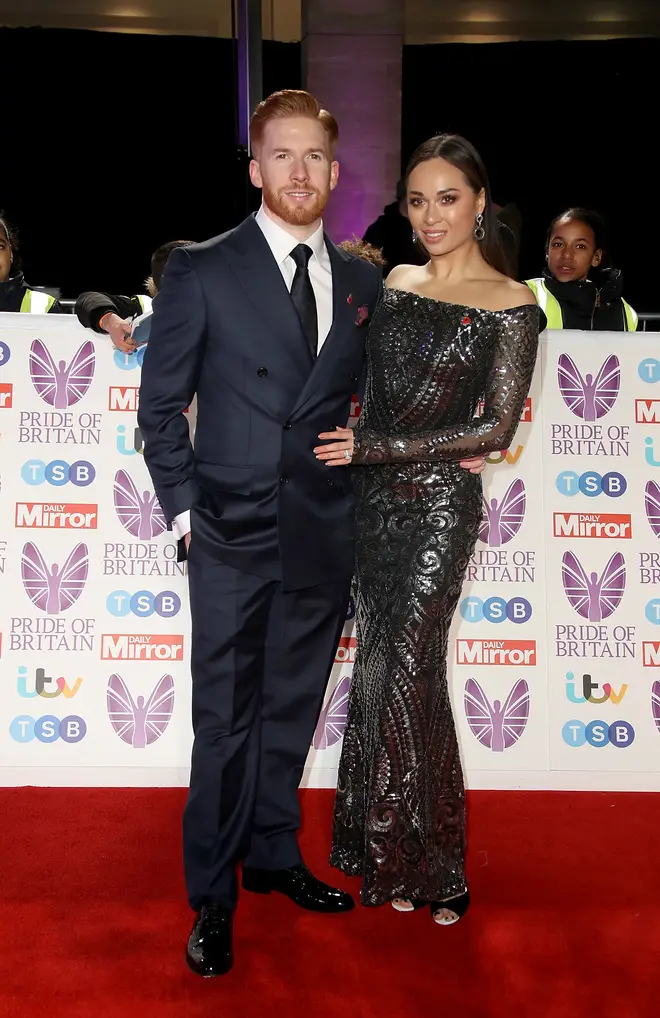 The Strictly Come Dancing couple were reportedly kept apart at the Pride of Britain awards following their controversial kiss.
According to reports by The Sun, strict measures were taken to ensure Katya Jones and dance partner Seann Walsh were kept apart at the Pride of Britain Awards on Monday night, following their drunken kiss.
It's claimed Neil Jones was keen to keep his wife Katya away from comedian Seann following their departure from the show on Sunday, and prevented her from saying hello to her former dance partner.
A source told The Sun: "Neil and Katya were half way up the carpet, Katya said she was going to say hello but Neil held her back and told her "We're not on Strictly now, don't you dare".
An organiser foresaw a potential bust-up so held Seann back to ensure they were kept apart. "Neil is still clearly very unhappy with Seann, but Katya clearly doesn't want to cut ties."
Read more: Strictly Come Dancing: Christmas Special deatils, air daite, line-up revealed
Despite the reported conflict, both Neil and Katya put on a united front with a loved up display on the red carpet before Neil later shared a loved-up snap via his Instagram.  
Sharing the cute snap of them from the red carpet, Neil, who has remained tight-lipped over the incident, wrote: "WOW what an evening @prideofbritain Last night.
"It's always very emotional to hear the stories of so many kind, strong and great humans and especially what they have done to help others. It left me feeling very inspired and excited to want to help others.
"Please today spread positivity and kindness even if it's with a smile or opening a door because every little helps."
The news comes after Katya and Seann were finally booted off during the Strictly Come Dancing results show on Sunday night, following weeks of backlash in the wake of their kissing scandal.