Who is Hedgehog? Theories on the identity of The Masked Singer contestant
15 February 2020, 16:48 | Updated: 15 February 2020, 16:51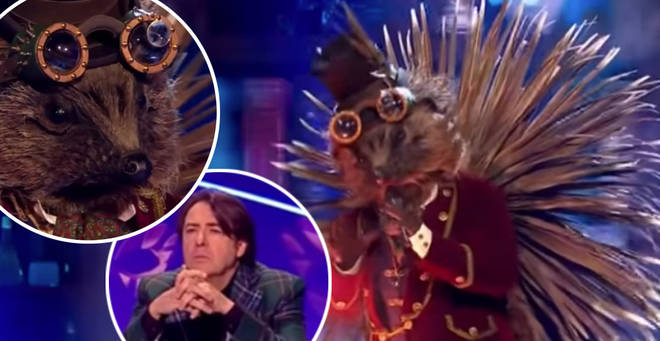 Here's all the social media theories behind The Masked Singer finalist Hedgehog...
The Masked Singer has taken ITV by storm, leaving viewers at home howling with laughter as 12 masked stars performed for the first time last weekend.
This outrageous show sees celebrities transform into bizarre disguises as they belt out a classic song, while the panel and the studio audience try to figure out who's behind the mask.
And ahead of the show's final this weekend, viewers have also been guessing along with the studio about the identity of the singers.
Here's all the social media theories behind the hedgehog…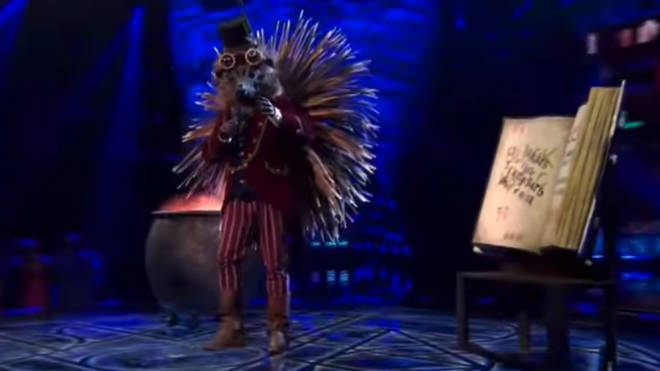 Who is the Hedgehog?
We know that hedgehog is a "workaholic" and a "homely creature" who is "most active at night".
They also admitted to being "more introverted than people might expect" but "very friendly" and most happy on stage.
During the VT, it was also revealed: "I once had a job that meant I died at 8.30 every night," while other clues included a can of hairspray, a phantom mask and a picture of Billy Connelly.
The two lies and one truth given by Hedgehog didn't make things any clearer:
- I sometimes wear high heels on stage
- I once worked as a major fast food restaurant
- My daughter is more famous than I
So far, the guesses knocking around on Twitter include comedian Michael McIntyre, as well as Jimmy Carr.
Read More: The Masked Singer fans think David Beckham is among secret celebs performing
"Hedgehog is Jimmy Carr? #MaskedSinger," one fan wrote, while a second added: "Michael McIntyre is the hedgehog, 100% !!!!!! #MaskedSinger."
Rufus Hound, Joel Lycett and Jason Manford were also discussed, as well as Alfie Boe, Jack Whitehall, Sir Ian McKellen, Michael Crawford and Michael Ball.
#MaskedSinger Hedgehog is Alfie Boe - That Ball clue was in reference to his duet partner! Not himself!

— James Donnelly (@Jayke1981) January 11, 2020
Only one I've been confident on from the start is Jason Manford being the hedgehog #MaskedSinger

— Josh Pearson (@joshpearson180) January 18, 2020
Who are the other Masked Singer finalists?