Cleaning experts reveal hack to remove yellow stains from pillows for just 4p
12 July 2023, 14:23 | Updated: 12 July 2023, 14:27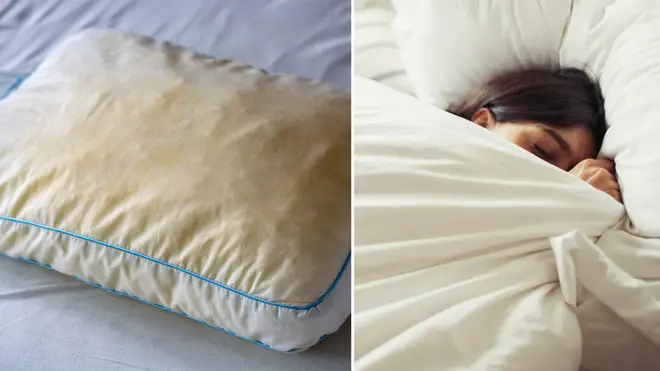 There is a cleaning hack to remove yellow stains from pillows that costs just 4p, but some experts have warned against it.
If you've ever changed your bedsheets and noticed unsightly yellow stains on your pillows, now an expert has revealed how you can get rid of them.
There are many reasons your cushions might turn slightly off colour, including sweat, wet hair, some skincare products and even drool.
It's important to attempt to clean the stains off as soon as you notice them, with experts suggesting you should wash your pillows twice a year.
Taking to Facebook, one woman posted on a page dedicated to cleaning tips asking for help, as she wrote: "Hi, how does everyone remove yellow stains from their pillows, mine is covered in them.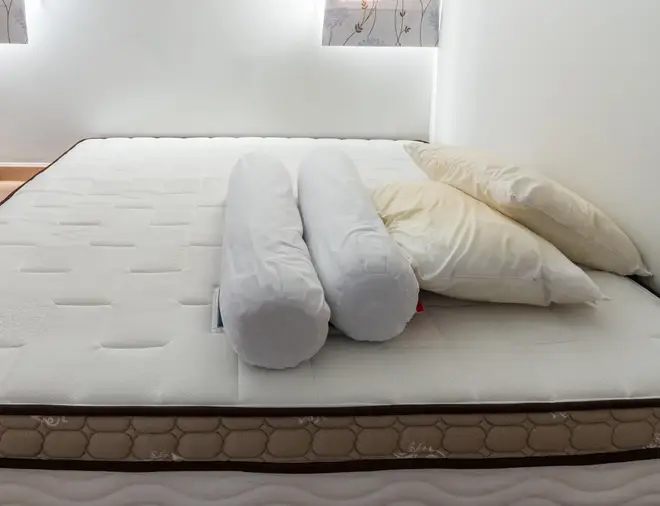 "I've tried using baking soda and white vinegar but the stains are still there. What else can I try?"
And while many users were quick to offer their solutions, one common answer was to use dishwasher tablets.
One person replied: "I always use a dishwasher tablet to wash my pillows and any white laundry. My whites and pillows have never looked so white."
Another replied: "Use a dishwasher tablet in your washing machine. It's a no-effort hack to get all the stains off in just one wash cycle."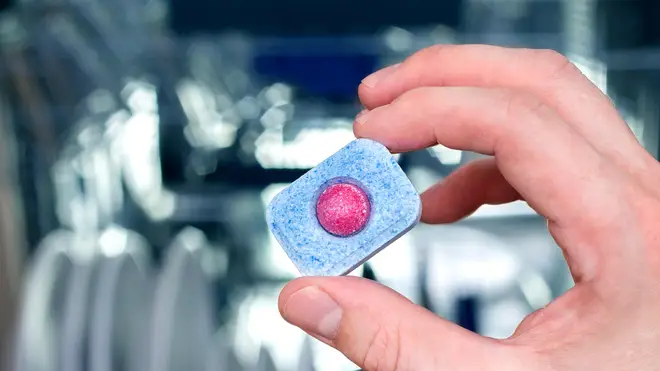 A third person added: "Add a dishwasher tablet to your washing machine when cleaning your pillow with nothing else and it'll come out gleaming."
While a fourth added: "Nothing has given me better results when washing my pillow than a dishwasher tablet has."
You can get a pack of 30 dishwasher tablets for £1.34 from Asda, which works out to 4p per tablet, while a pack of 30 Sainsbury's brand dishwasher tablets cost £3.00, which is 10p per tablet.
However, some cleaning advice websites have warned against this practice as it could actually damage your washing machine.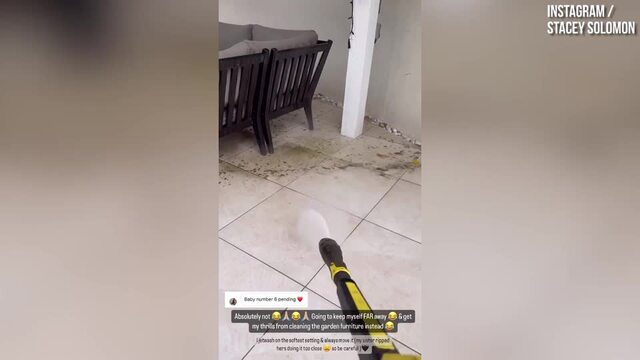 Stacey Solomon does heavy-duty clean
Speaking to Ideal Home, AO's large appliance expert Lauren Clark explained that while dishwasher tablets were unlikely to cause serious damage, you should follow manufacturer's advice.
She said: "We'd advise that people follow the manufacturer instructions on how to clean the machine as these differ with each model and type.
"Many now even have their own cleaning programme to do so."
Other people have suggested using soda crystals to remove yellow stains from pillows, as someone else said: "I add a cup of soda crystals to my washing machine when cleaning my pillows. It works wonders."
Another wrote: "Use soda crystals. Not only will it remove pillow stains but it also helps to keep the washing machine clean."