H&M is stocking £35 wedding dresses and they are set to sell out already
16 October 2018, 12:52 | Updated: 23 October 2018, 13:13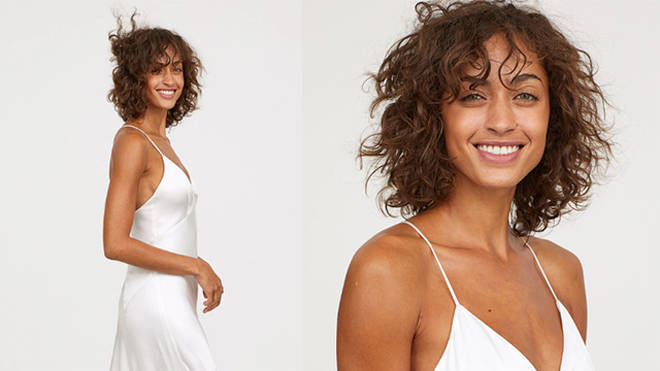 The high street store has launched a range of affordable wedding dresses that start at a bargain £35 for brides on a budget.
Swedish high street retailer H&M have launched a range of bridal dresses for those planning their weddings on a budget.
The fashion brand's new wedding collection includes an array of white and cream gowns in a wide variety of styles and shapes at incredibly affordable prices.
Wedding dresses usually cost upwards of £1,500 for a first hand wedding dress so H&M's new range will no doubt be welcomed by brides to be on a budget.
Read more: Brides left divided over wedding dress with pockets...would YOU wear one?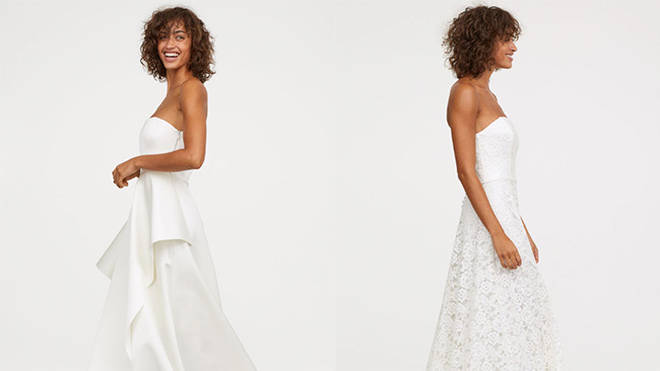 The styles in the range include a classy strapless number with asymmetrical draped skirt, a classic floor length lace dress and a more modern looking satin gown with spaghetti straps.
Some of the styles in the range are reduced to £35 at the moment and are likely to fly off the shelves with the top end of the collection priced at a still affordable £199.99.
H&M also offer a range of reasonably priced bridesmaid dresses starting at £34.99.