World Gin Day 2021: Delicious bottles, cocktails and more ideal for gifting or enjoying at home
11 June 2021, 18:25 | Updated: 15 June 2021, 15:08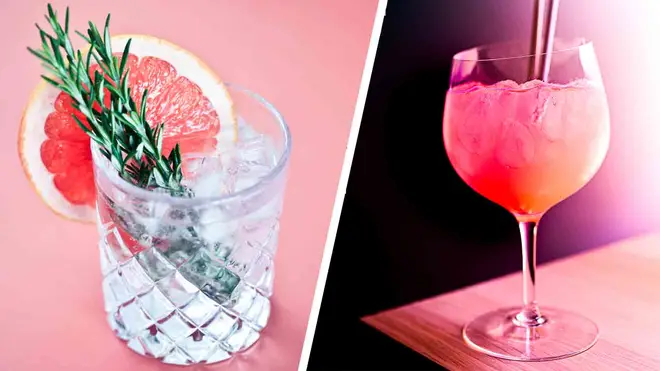 June 12th is World Gin Day, mark the day in style with one of these bottles, or cocktails... or cheesecakes!
Porters Gin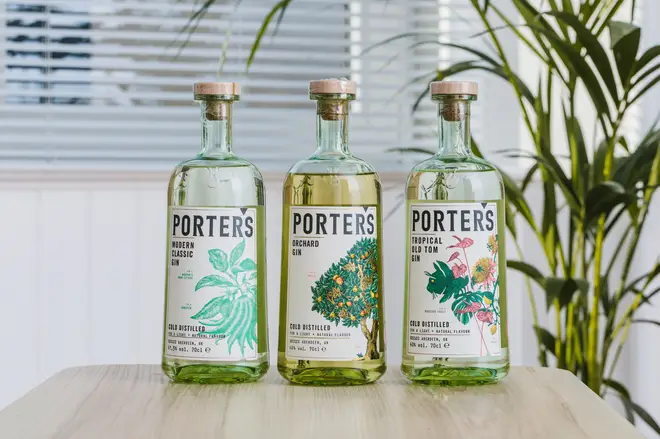 The Aberdeen-based distillery have made three delicious gins, London Dry gin - perfect for G&Ts or a martini - Tropical Old Tom and Orchard gin.
Tropical Old Tom has a classic juniper base lifted by exotic notes of passion fruit, guava and white tea, and is inspired by the recipes from the 18th and 19th Centuries.
Orchard Gin is the new expression and has an intense fruitiness from cold-distilling green apples and pears.
Where to buy: Porter's Gin, from £31.95 a bottle
Jaisalmer Golden Sunset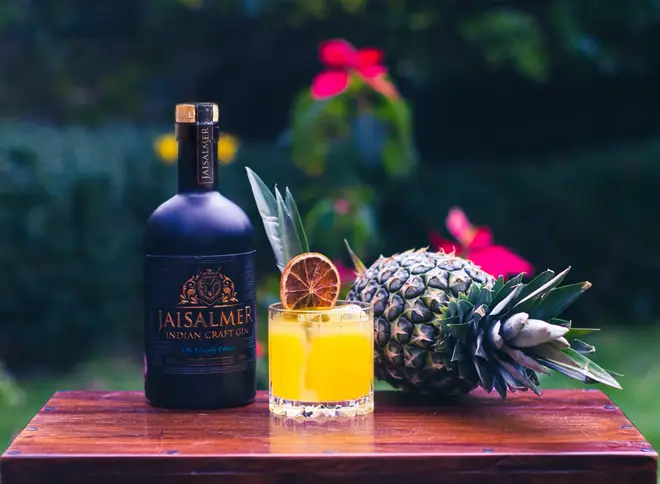 Jaisalmer Indian Craft Gin is triple-distilled and handcrafted in the foothills of the Himalayas at one of India's oldest distilleries.
It uses a recipe that combines the ancient knowledge of herbs and spices, vibrant juniper berries and hand-picked botanicals from all four corners of India.
Incredibly aromatic, it's a gin you won't forget!
Ingredients:
50ml Jaisalmer Indian Craft Gin
50ml Pineapple Juice
2.5ml Lime Juice (half a lime)
12.5ml Sugar Syrup
Teaspoon of Grated Fresh Turmeric
Pineapple leaf and dehydrated orange wheel or lime wheel to garnish
Method:
Shake ingredients with cubed ice and fine strain into a glass of cubed ice. Garnish with a pineapple leaf and dehydrated orange wheel or lime wheel.
Where to buy: Jaisalmer Indian Gin, £34.95, Master of Malt
Pleesecakes x Malfy bundle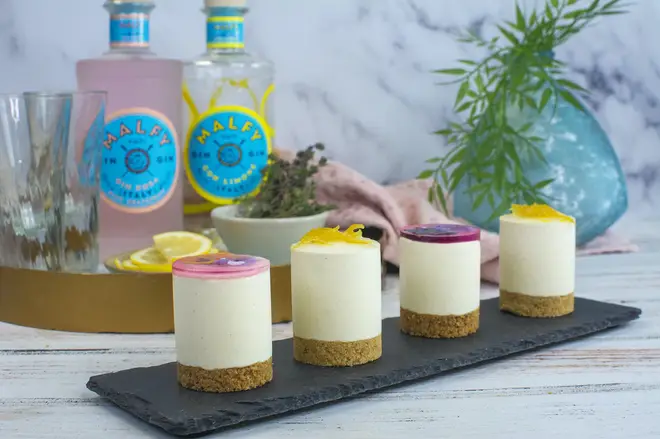 With the perfect biscuit to cream cheese ratio and a generous dash of citrusy Malfy gin in each one, these boozy cheesecakes are ideal for picnics in the park, entertaining al fresco or for gifting gin-enthusiasts.
Each box includes three picture-perfect Rosa Pink Grapefruit flavoured cheesecakes and three Con Limone, alongside two 5cl bottles of Malfy gin.
Gin Rosa Pink Grapefruit: Digestive biscuit base with a mascarpone cheese filling and a Malfy Rosa pink grapefruit compote centre, topped with Malfy Rosa pink grapefruit jelly and garnished with elegant fresh flowers and gold leaf.
Con Limone: Digestive biscuit base with a mascarpone cheese filling and a Malfy Con Limone infused basil and lemon curd centre, topped with Malfy Con Limone jelly, micro basil and lemon julienne.
Where to buy: Pleesecakes, £30 with nationwide delivery and collection from Pleesecakes HQ in Redhill, Surrey
Elements by Haymith's Solar Gin and Eclipse Gin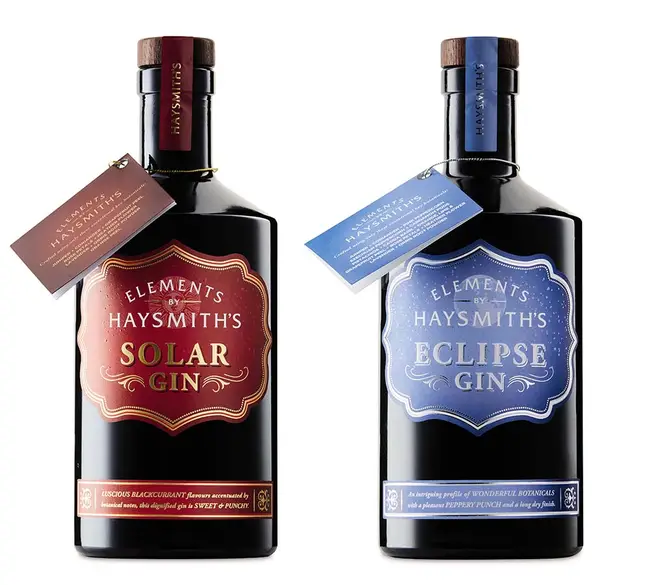 How often is it World Gin Day and a solar eclipse in the same week? Not often, so fair play to Aldi who have managed to celebrate both at once with their special edition gins.
The two varieties, Solar and Eclipse celebrate different celestial events happening over the coming months.
Solar Gin uses exceptional botanicals - juniper, grapefruit and orange peel, rose petals and lavender - to create a gin that is sweet and punchy.
The Eclipse Gin combines juniper and schezuan pepper, to take tasters on a journey through a Summer Solstice evening.
According to Folk traditions, Summer Solstice (21st June) is the most magical time for herbs and botanicals to bloom, as – like the sun, which is at its peak on the longest day of the year – plants are at their most powerful!
Where to buy: Aldi, £14.99 each in store and online
G&T cool bag set from Slingsby Gin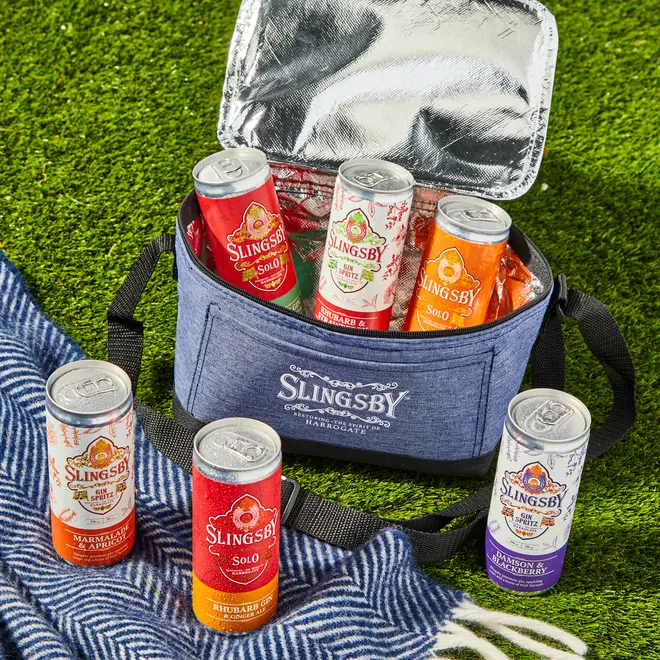 Slingsby Cool Bags are made from recycled materials, and come with six cans from the new ready-to-drink ranges.
Perfect for carrying on the go, and taking to picnics or for trips to the beach! 
Where to buy: Spirit of Harrogate, £25
Isle of Rasaay Hebridean gin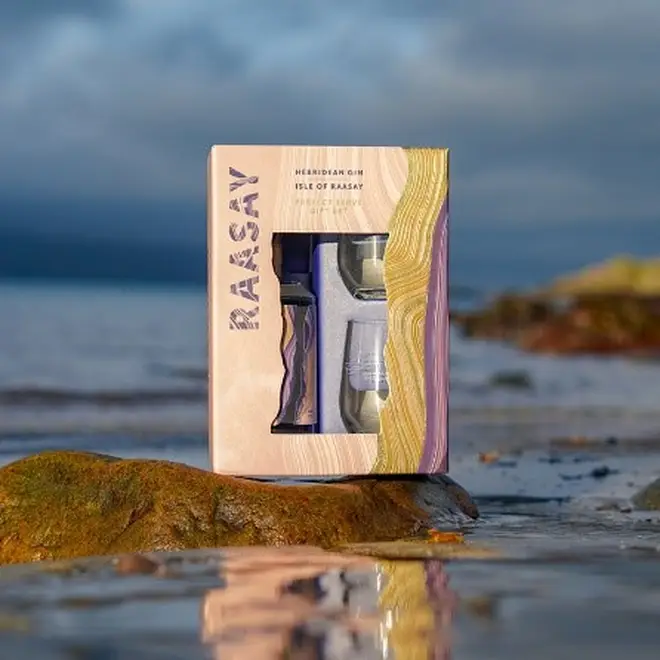 Dry, zesty and refreshingly smooth, the Isle of Raasay's handcrafted Hebridean gin combines ten carefully chosen botanicals, including handpicked Raasay juniper, sweet orange peel, rhubarb root and the island's triple distilled Raasay spirit.
The Isle of Raasay is nestled between the Isle of Skye and Scotland's dramatic west coast and home to just 161 people. It's a truly magical place steeped in history and surrounded by an abundance of wildlife and breath-taking views.
The distillery's perfect serve set includes a 70cl bottle of Isle of Raasay Gin and two branded gin glasses, all packaged in a beautifully designed gift pack.
Buy now: The Isle of Raasay Gin Perfect Serve set, £45
LoneWolf Cloudy Lemon Gin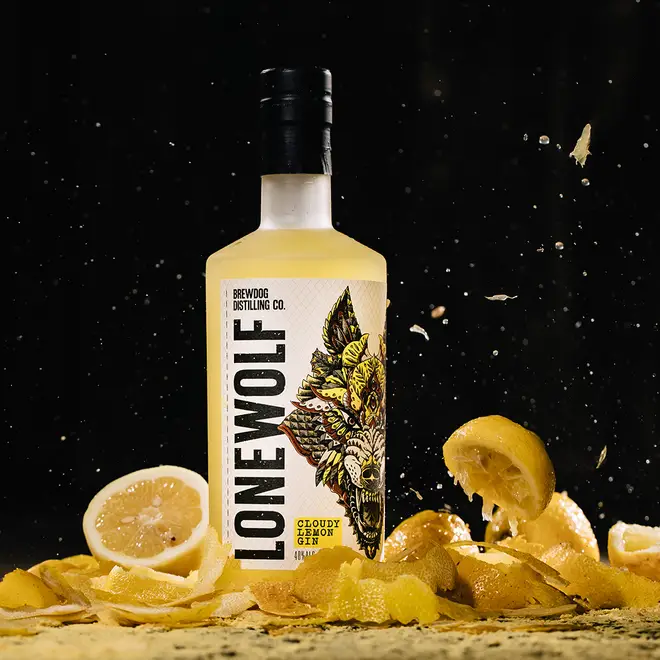 Scottish booze experts Brewdog's cloudy lemon gin is a must for drinkers who love their tipple to pack a punch.
They macerate their gin in fresh Sicilian lemon peel for seven days, and has a blend of Scots pine, Tuscan juniper, grapefruit peel, lemon peel, pink peppercorns, orris root, angelica, mace, cardamom, lemongrass, kaffir lime, almonds, coriander and lavender.
Buy now: Brewdog, £25
Bombay Sapphire Negroni Experience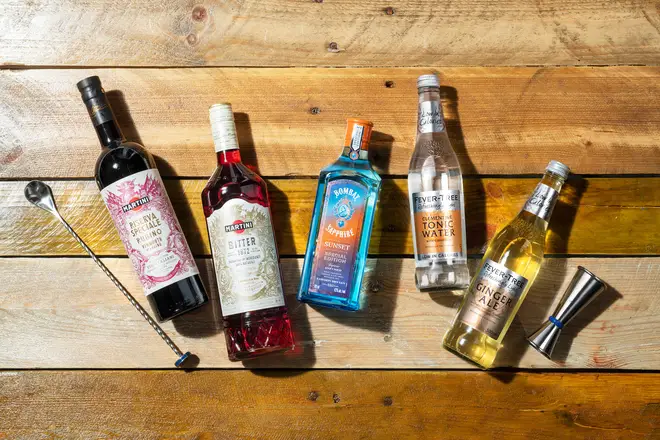 Imagine being able to just knock up a perfect Negroni the next time you have guests over! Well it could be a reality (once you've learnt how).
Launching this summer, you can take part in a Negroni making masterclass led by two experts from Bombay Sapphire and Casa Martini.
Included in the price of the virtual class is all the ingredients you'll need to make a perfect cocktail, and some cool branded bar ware.
Each kit contains:
1 x 700ml Bombay Sapphire Sunset
1 x 750ml Martini Riserva Speciale Rubino
1 x 750ml Martini Riserva Speciale Bitters
1 x 500ml Fever-Tree Refreshingly Light Ginger Ale
1 x 500ml Fever-Tree Clementine Tonic Water
1 x twisted bar spoon
1 x jigger
Buy now: Bombay Sapphire, £69
An Afternoon in the Highlands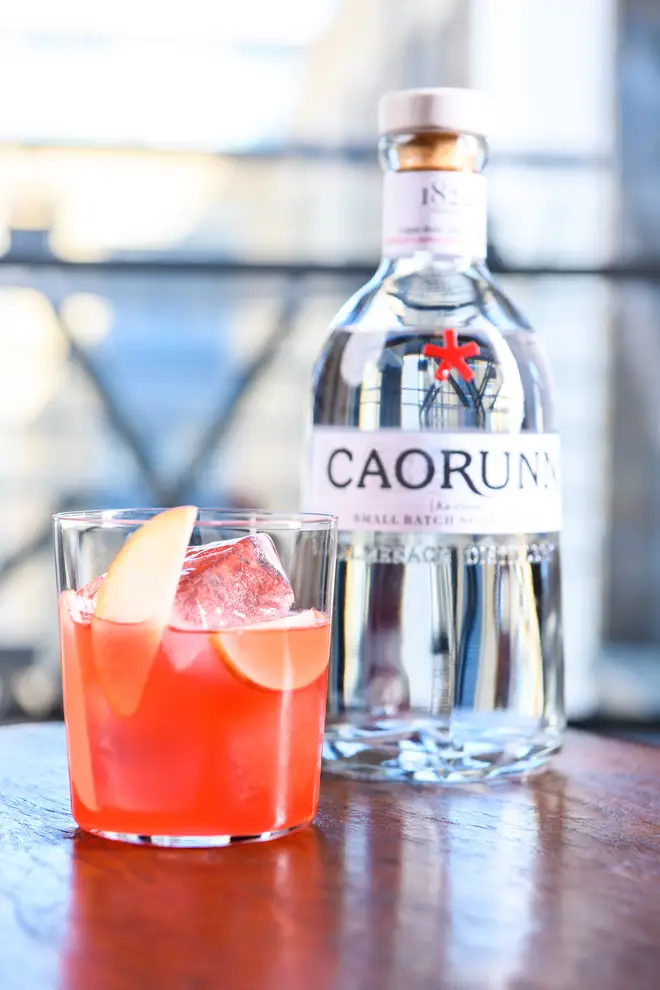 This cocktail is a sophisticated take on the classic G&T from Scottish distillery Caorunn.
Ingredients:
40ml Caorunn
30ml raspberry cordial or raspberry fermentation
25ml lemon juice 40ml tonic water
2ml peat whisky
Wildflowers to garnish
Method:
(For the raspberry cordial, stir together 500 grams of caster sugar with one litre of water and 200g raspberries in a pan. Bring it to the boil and simmer for 15 minutes. Let it cool down, strain and refrigerate.  *Or, if using a raspberry fermentation, weigh 20 grams of raspberries, add 5 grams of salt and wait three to four days.)
Stir all the ingredients with ice and serve in a tumbler or gin balloon glass over ice. Garnish with wildflowers.
Buy now: Caorunn, £25.75, Master of Malt
Isle of Harris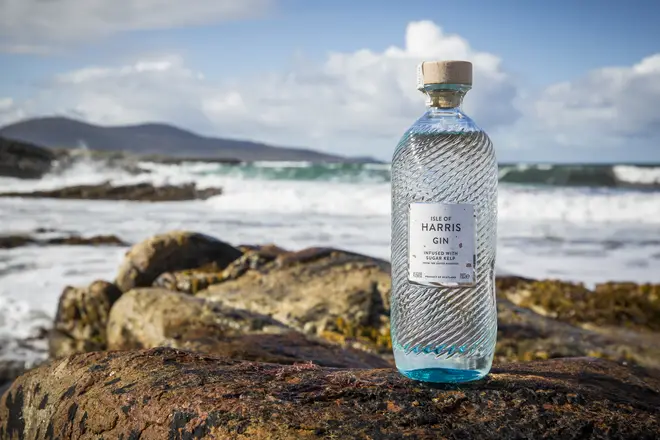 The small but expert team of distillers at the Harris Distillery use locally gathered Sugar Kelp seaweed as the key botanical in this well regarded gin.
Enjoy a taste of the Outer Hebrides and tonic.
Buy now: Harris Distillery, £40