Halloween cake topper leaves Internet in hysterics as it appears to spell something very rude
31 October 2019, 08:06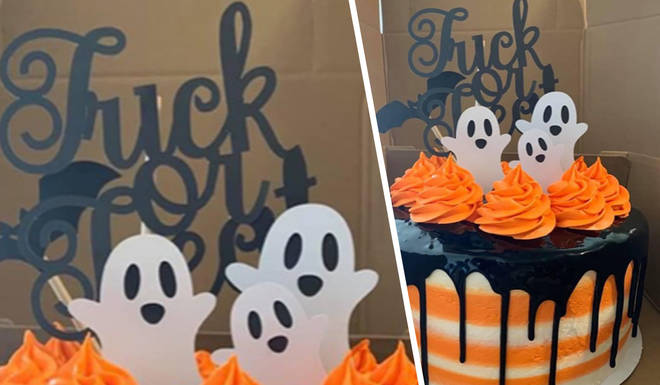 Trick or treat? Or something VERY different?
With Halloween week upon us, people across the world are going all-out to get into the spooky season.
Some people, who really love Halloween, are going as far as to bake spooky looking cakes for the season.
READ MORE: The best celebrity Halloween costumes of 2019 so far
One person, however, got a trick and not a treat after she used a Halloween cake topper for her festive creation.
Posting a picture of the cake on Facebook, they pointed out that while the cake topper was created to say "Trick Or Treat", it looks like instead it simply says "F**k Off".
They wrote on Facebook: "Yes the cake is beautiful. However, FOCUS ON THE FONT."
The Internet has been left in hysterics over the illusion, with one person commenting: "That definitely says f**k."
Another wrote: "At first glance I read this as "f**k my feet."
A third commented: "All I can see is the giant "f**k" on the cake. Wow!"
READ MORE: The best horror films on Netflix right now to get you spooky for Halloween