Lust List February 2022: Things to try, buy and do this month
9 February 2022, 11:00 | Updated: 10 February 2022, 18:41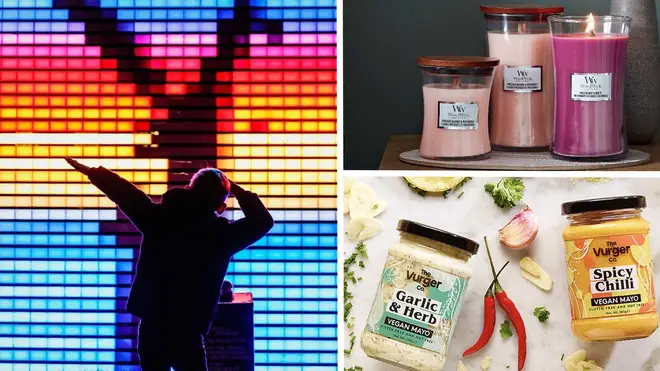 With the gloomiest month of the year behind us, we're looking at the little things that have the potential to give your senses a big boost...
All of these products were independently selected by Heart's digital editorial team. Just so you know these product links are affiliate links which means if you click on a link and buy a product we may earn revenue.
Spring fragrances by WoodWick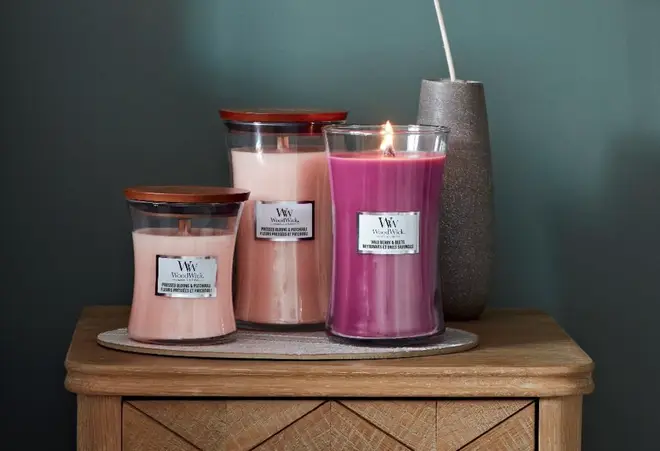 The new spring fragrances by WoodWick are Pressed Blooms & Patchouli and Wild Berry & Beets.
The former is an uplifting floral fragrance with top notes of white moss, orange flower and cade, mid notes of carnation, tuberose and violet, and base notes of patchouli, vetiver, cedarwood and balsam.
Meanwhile, the Wild Berry & Beets has a fruity fragrance with top notes of mint, wild strawberry and wild raspberry, mid notes of beets, orange and winter greens, and base notes of patchouli, oak and orris.
Buy now: Yankee Candle, prices start £9.99

Kids' colour changing raincoats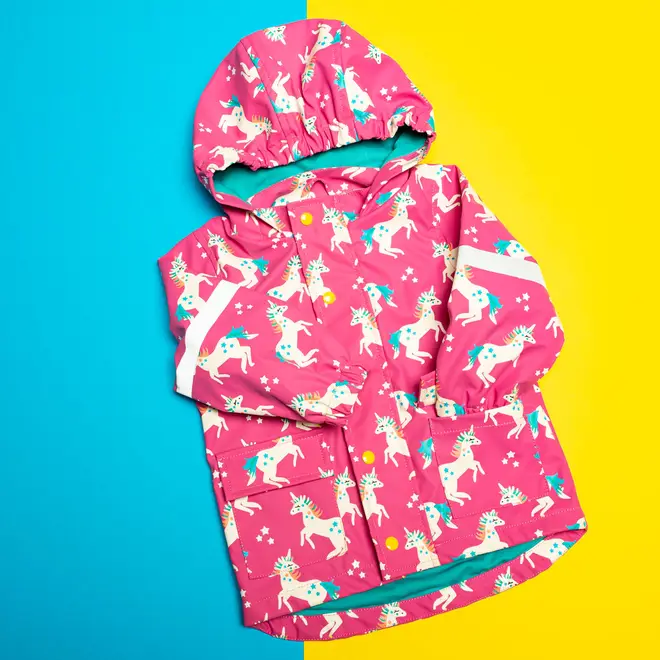 Childrenswear favourite, Blade & Rose have launched adorable colour-changing raincoats which are made entirely from 100 per cent recycled polyester. 
Designed to fit children up to age 4, the three designs - highland cow, weather and unicorns - all have subtle elements that change hue when they get wet.
Buy now: Blade and Rose, £40

Emily Cooper's favourite wine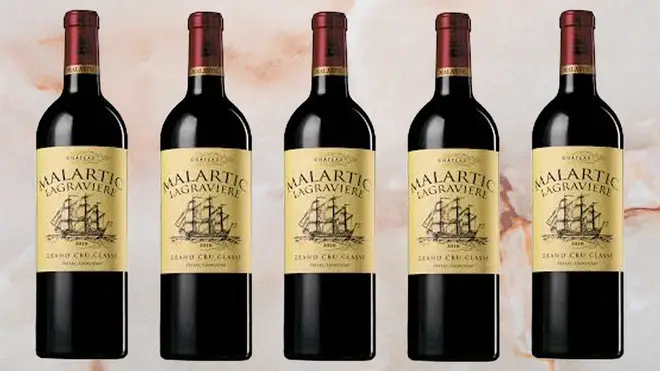 As red wines go, Chateau Malartic-Lagraviere (2016) is a becoming a bit of a celebrity in its own right!
It not only counts Charlize Theron and Scarlett Johansson amongst its Hollywood fans, but has featured in Netflix's Emily In Paris, and will soon featuring in new film Death in the Nile.
It hails from the Bordeaux wine region, and is a brilliant way to dip your toe in to the world of fine wine.
Buy now: Chateau Malartic-Lagraviere, £50
Light Festival at Battersea Power Station
London Illuminated: Battersea Power Station's Light Festival Begins
Six spectacular installations brighten up the newly created riverside neighbourhood overlooked by the iconic Grade II* listed power station building on the banks of the River Thames.
After exploring enjoying the brightly lit artworks, warm up in one of the many bars and restaurants open at Battersea Power Station, many of which will be offering special offers and menus throughout the Light Festival.
When is it? 13th January – 27th February 2022, see here for more details
Buzzed
Buzzed is an exciting new canned drink infused with the finest pure Blossom Honey and plant-based Stevia to create the perfect delicate flavour experience.
Delicious used as a tonic for mixing, or drinking alone, it has more caffeine per 100ml than the UK's leading energy brand, and only 17kcals per can.
Sold in 100 per cent recyclable packaging and all ingredients are ethically produced in the UK.
Buy now: Selfridges, £5.50 for 8x150ml cans
The Vurger Co.

The Vurger Co's four delicious vegan mayos and two cheezy sauces are all available on Ocado or their website, and are gluten-free.
Along with a 'normal' mayo, there are bacon, garlic and herb, and chilli varieties to try.
Want to elevate your fries to true cheezy status? Try their plain and spicy cheeze sauces.
Buy now: The Vurger Co, prices start £2.95
Perfume by Armani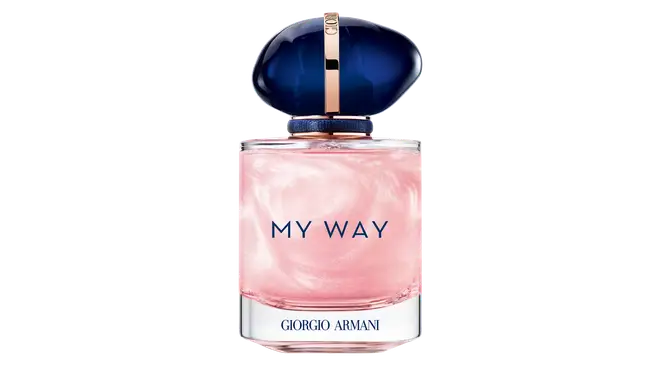 My Way Nacre Edition is the iconic feminine fragrance by Giorgio Armani, which is now infused into a luminous pearly and silky cloud.
The perfect gift for a loved one, or yourself, features notes of orange blossom from Egypt, tuberose and jasmine from India and a vibrant cedarwood from Virginia.
Buy now: From £60 from The Perfume Shop
Supakit cat harness
The Supakit Cat Harness, Specially For Cats
Who said walkies are just for dogs? Give your house cat the chance to go out and stretch their legs and sniff around safely by investing in a special cat harness.
Supakit comes in all sizes from kitten to XL, and is and handmade from soft leather that will keep your cat secure and comfy whether you're walking in the garden or further afield.
The harnesses are available in a variety of gorgeous colours and come with matching leads.
Buy now: Supakit, prices start £50
Nut Blend nut butters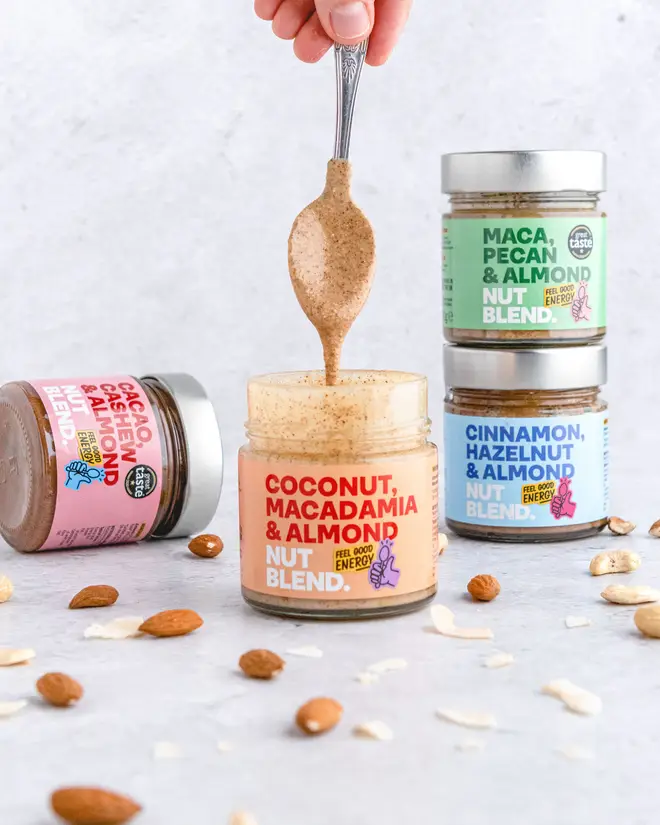 Made with just nuts and a pinch of spices with no added sugar or sweetener, palm oil or added salt, Nut Blend's four unique flavours are guaranteed to elevate your breakfast game.
Not sure which one you want to have stirred in to your porridge, spread over toast or added to bircher muesli or a smoothie Their 200g taster pack is priced at £22.00 and consists of all four varieties.
Cacao, Cashew & Almond Butter
Maca, Pecan & Almond Butter
Cinnamon, Hazelnut & Almond Butter
Coconut, Macadamia & Almond Butter
Buy now: Nut Blend, £5.99 for a 200g jar or £23.99 for a a 1kg tub
Fever-Tree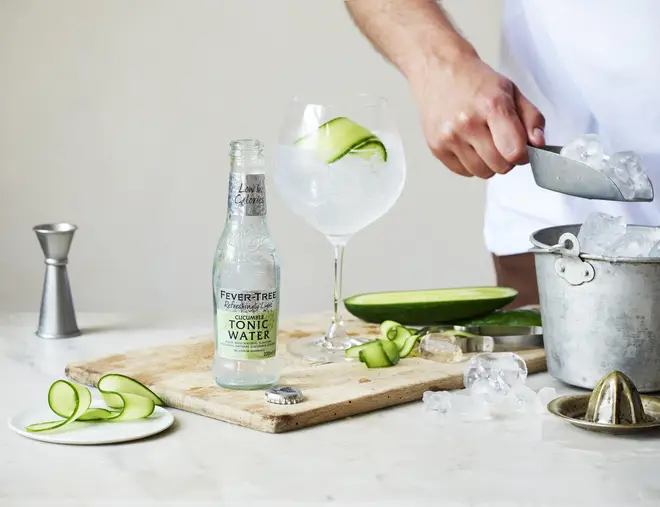 Fever-Tree Refreshingly Light Cucumber Tonic is a delicate and fresh mixer - and has 32% less calories than a traditional tonic water.
Fancy more than just a G&T? Try it in a Cucumber Spritz; mix Sauvignon Blanc, St-Germain elderflower liqueur and top with Fever-Tree Cucumber Tonic Water with a sprig of fresh mint.
Buy now: Sainsbury's, £4.30 for 8 x 150ml cans
Papa John's Hemp Sticks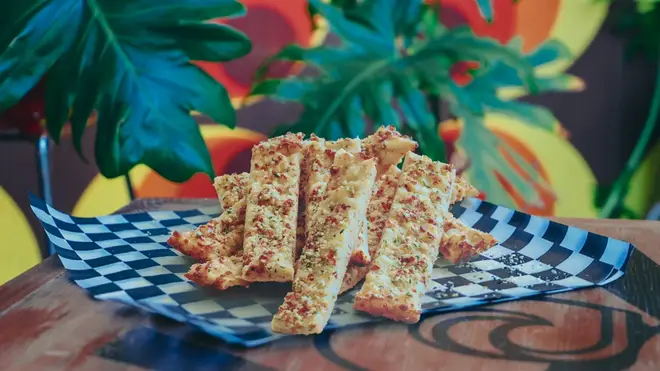 Papa John's new Hemp Sticks are topped with garlic butter sauce, mozzarella and a sprinkle of shelled hemp seeds, and oven baked to perfection.
The hemp seeds are sourced from Good Hemp, who transform the seeds into food, drink, cosmetics and more on its Devon farm.
Available nationwide until 7th March.
Buy now: www.papajohns.co.uk or the Papa John's app, RRP £4.99
Gunpowder Gin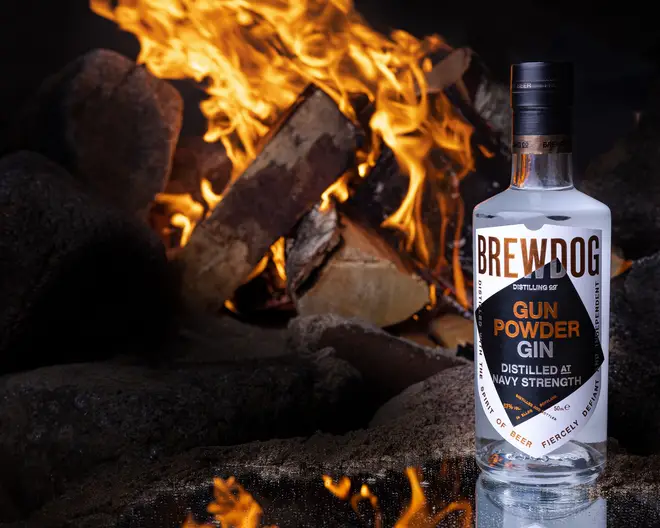 Gunpowder Gin is the newest gin from BrewDog Distilling Co.
Made at their distillery in Aberdeen, LoneWolf Gunpowder is a small-batch gin that's bottled at a punchy navy strength (57%).
It has Tuscan juniper and pink, black and Szechuan peppercorns, Paraguayan bitter oranges, Sicilian lemons and Mexican pink grapefruit and star anise.
It's delicious sipped slowly over ice or used in an invigorating G&T.
Buy now: brewdog.com, £25
Margarita Day
National Margarita Day is on 22nd February, but you don't need to go to a swish cocktail bar to enjoy one with so many premium tequila brands available to buy now.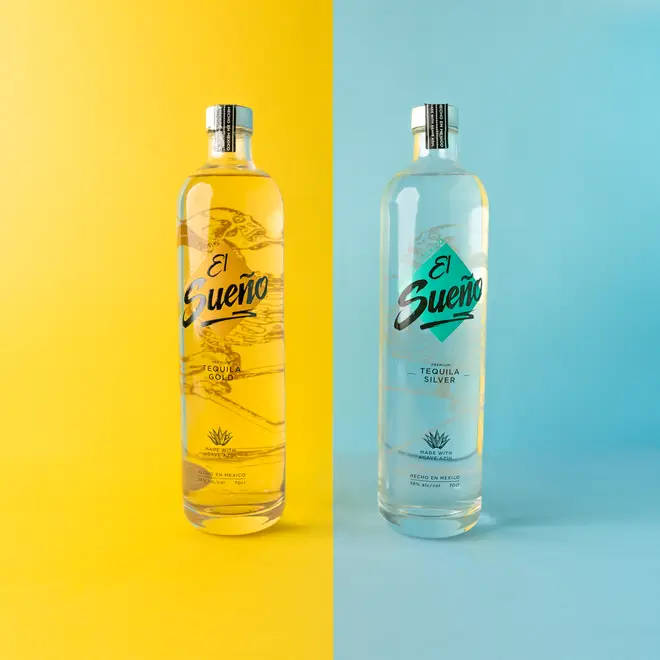 El Sueño is delicious in traditional margaritas, or use their Watermelon Liqueur to create a margarita with a fruity twist!
Buy now: Master of Malt, £19.95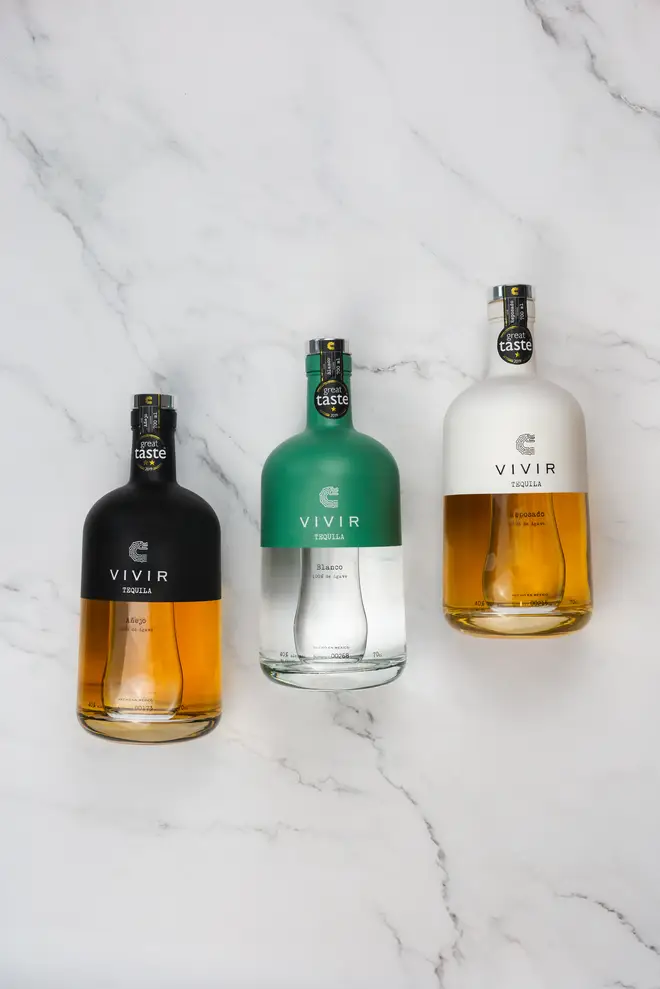 VIVIR is produced using 100% Weber Blue Agave and natural volcanic spring water, whilst the aged Tequila Reposado is also finished in American-oak ex-bourbon barrels for an extra smooth finish.
Buy now: Master of Malt, £39.95
Cookie Cone Extreme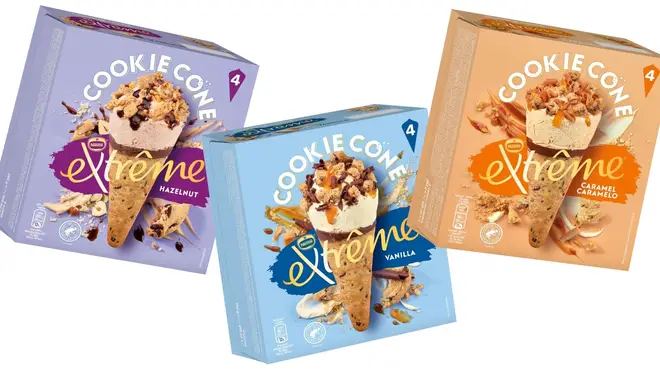 Extreme launched their innovative Cookie Cone ice-cream in Tesco last month - and tbh it had a lot of people asking why this genius combo had never been seen before.
Extreme is the world's first ever ice-cream with a cone made entirely from a cookie. A perfect combo!
Available in Rich Caramel, Creamy Vanilla and Smooth Hazelnut flavours.
Buy now: Tesco, £4 for four
Byron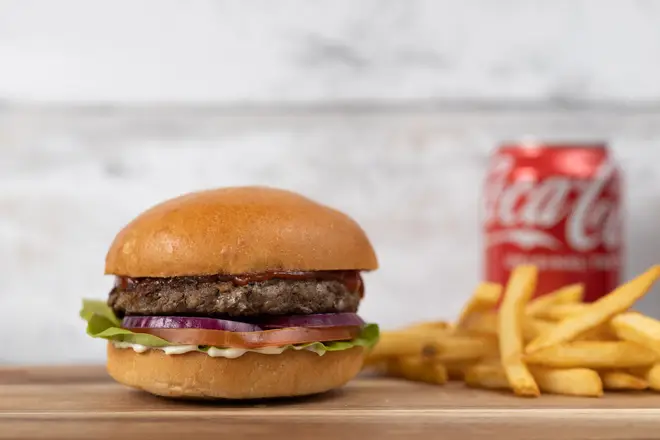 Throughout February, Byron have a brilliant lunch time meal deal.
It's just £9.95 for burger, chips and a drink. If you missed it in Veganuary, their incredible vegan burger is included in the offer, along with a hamburger and cheeseburger.
Click here to find your nearest Byron.
Bissell SpinWave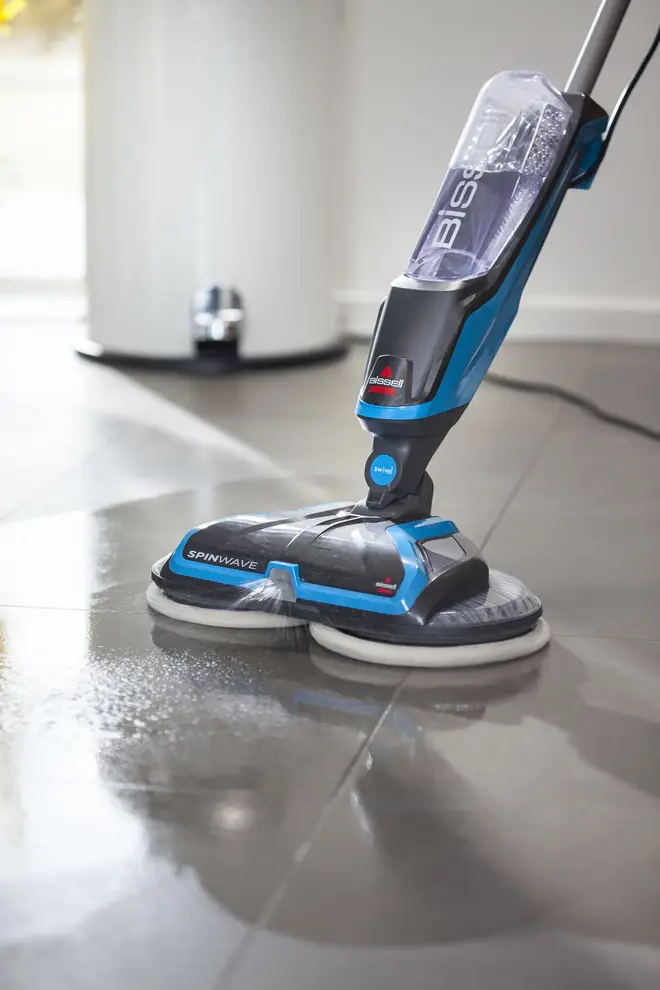 We all have secret dreams of being as neat and tidy as Mrs Hinch, but when you have a busy lifestyle it can be hard to keep on top of all the mopping and scrubbing.
That's where the Bissell SpinWave becomes an invaluable piece of kit.
It is an "electric mop" with rapidly revolving pads, designed to clean your hard floors, making light work of sticky messes, but gentle enough for wooden decorative floors.
Its key features include...
Powered rotating spray mop, for washing hard floors including tiles, stone, laminate and delicate wood
On-demand spray trigger allows you to control the amount of water and detergent that gets applied to the floor.
Easy-to-fill solution tank.
Easily manoeuvre across you floor and around furniture, thanks to the Swivel-Steering head.
One set of washable mopping pads; use the soft pads for everyday cleaning, and the scrubby pads for tough and sticky messes.
Buy now: Amazon, £138.99