Martin Lewis shares Black Friday advice and deals to help save thousands
17 November 2023, 12:50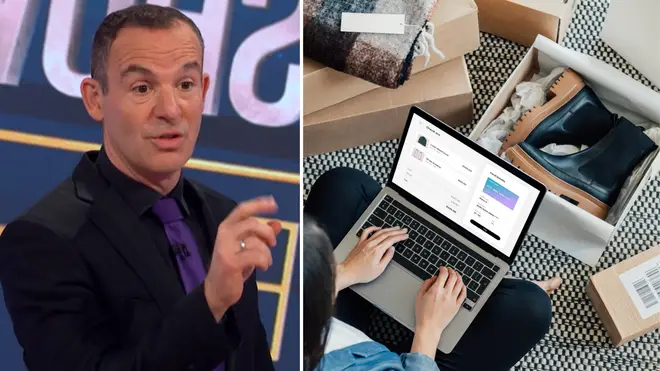 Martin Lewis has warned people to be careful with Black Friday deals, offering a very important piece of advice.
Martin Lewis, best known as The Money Saving Expert, has issued advice to people shopping Black Friday deals.
While Black Friday doesn't arrive until 24th November, deals are already being advertised by retailers as people look to get the best deal on their shopping.
As the deals roll out and Black Friday approaches, Martin has given everyone one very important memo to follow when shopping.
Appearing on the Martin Lewis Money Show Live this week, he said: "If you were going to buy it anyway and it is half price you've saved 50 per cent. If you weren't going to buy it but do because it's half price you've wasted 100 per cent, so be careful".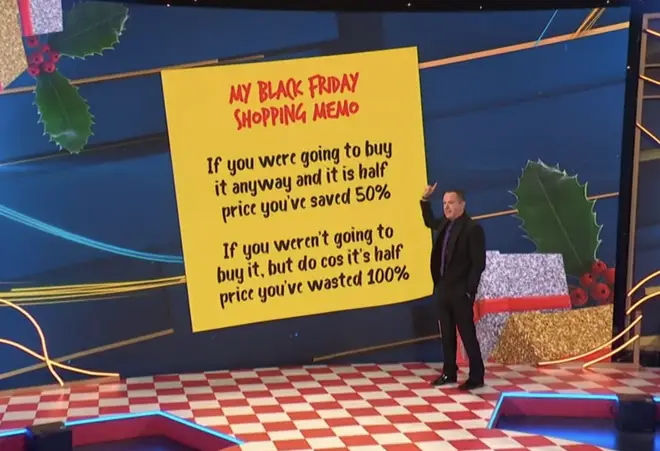 In other words, unless you were going to buy it anyway, don't just buy something because it is discounted.
He made it clear on the show that while he would be talking about Black Friday deals, he was not encouraging people to shop but to just get the best deal on something they had already planned to purchase.
He added: "Black Friday started in the UK in 2010 and got really popular around 2015. Before that we had loads of deals across November and December and then it consatinad into Black Friday. Now what's happened this year is they've spread out again and they're all called Black Friday deals."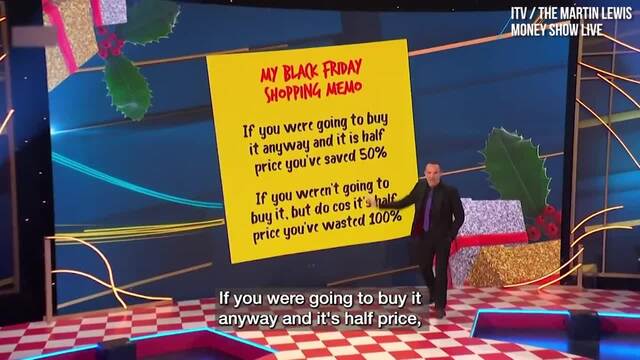 Martin Lewis issues warning over Black Friday shopping
During the show, the money expert also shared his favourite deals on the market right now - ahead of 24th November - which he called Grey Friday Deals.
These are the best deals Martin said he has found across retailers during the lead-up to the big day:
Currys
Up to 40% off thousands of items
Le Redoute
ADIDAS
Up to 50% off selected items (for members)
Superdrug
Up to 65% off (for members)
Shark
Up to £100 off selected items
Dyson
Up to £150 off selected items
Google Store
Debenhams
Up to 70% off selected home and fashion
Halfords
Up to 30% off off selected items
TU Clothing
Read more: